Tauranga protestors gather outside Oranga Tamariki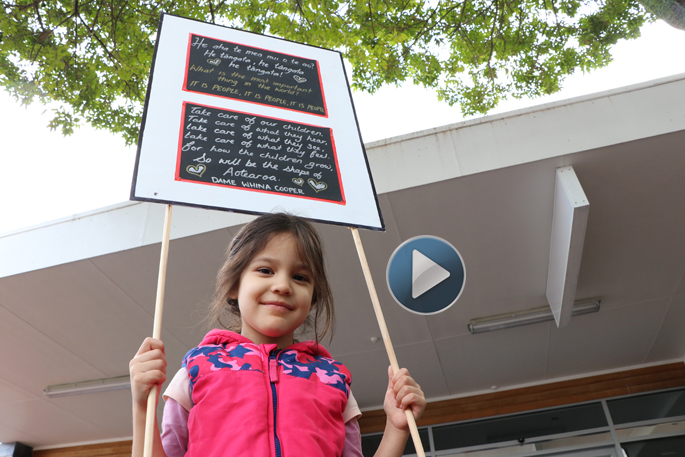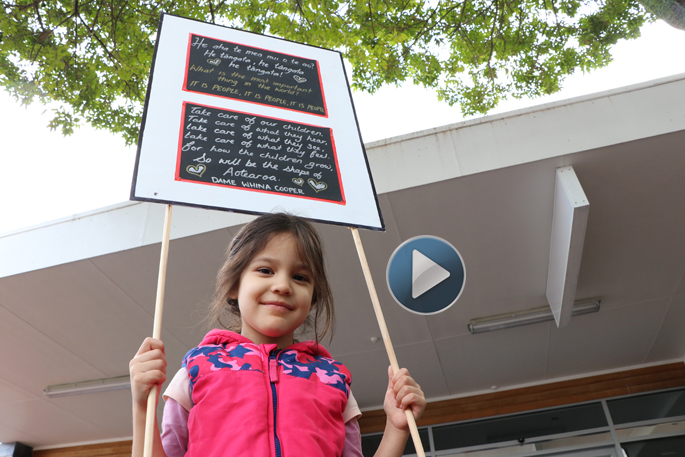 Click the image above to watch the video
A group of Tauranga residents gathered opposite Oranga Tamariki on Grey Street today, to protest the "illegal" child uplifts.
At 1pm, the group set up shop armed with signs and Maori flags, chanting 'what do we want – change, when do we want it – now."
Angela Bowerman, who organised the Tauranga protest, says it is very important for people to stand up to Oranga Tamariki as something needs to change.
"If you sit there and do nothing, then nothing is going to change.
"There are a lot of issues going on in New Zealand, especially with the uplifts of tamariki in state care."
Angela says the government need to look at changing laws around the uplifts, and Oranga Tamariki need to be held accountable for their mistakes.
"If they are not held accountable, then they will continue to do things that are illegal.
"Their evidence is not sufficient enough for an uplift to happen, and I've been seeing a lot of these cases over the last six weeks is appalling."
Angela says she is incredibly grateful for the support given to the protestors, particularly from the Women's Refuge and the local iwi, Ngati Rangi.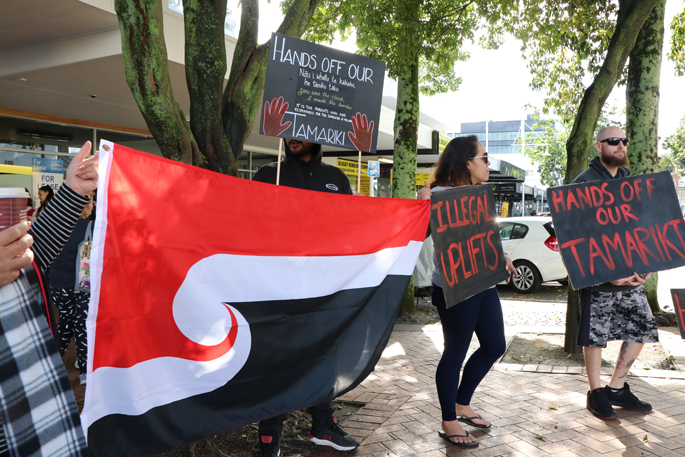 Protestor Frances Woods stood confidently on the road side with a sign saying 'illegal uplifts', and she says she is fighting on behalf of those who can't stand up for themselves.
"It's about the families and not taking their children away.
"Every parent has the rights to be a parent, and if they aren't going to be there to support them, at least give them a chance to make things right.
"They are putting children in harm more than in a safe place."
Another fellow protestor Dave Noble stood on the road side alongside Frances, and although Dave has no children, he says he's fighting in support of the other mothers.
"We all have to stick together to stop this, this is disgusting.
"I don't trust our Government at the moment, somethings not right and it's not working there, and it starts at the top down.
"Jacinda's got to look at herself, Labour's got to look at themselves, New Zealand First have to look at themselves, everyone in government need to look at themselves because it's not on."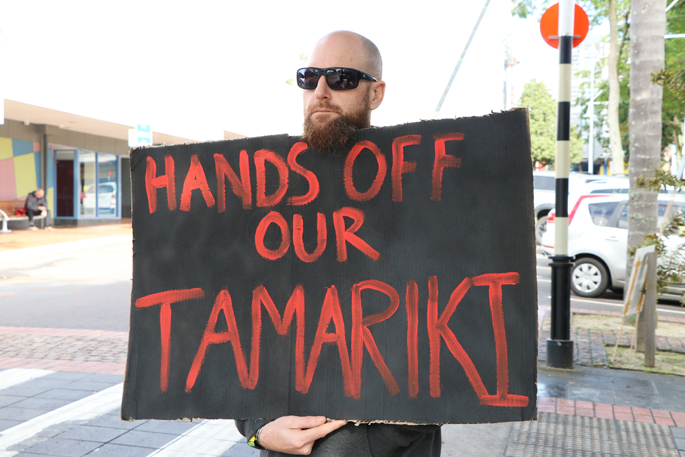 Dave Noble with his sign. Photo: Daniel Hines/SunLive.
Dave says the protest is a great, positive environment with children and family members in attendance.
"That's who we are here to support and help, it's good."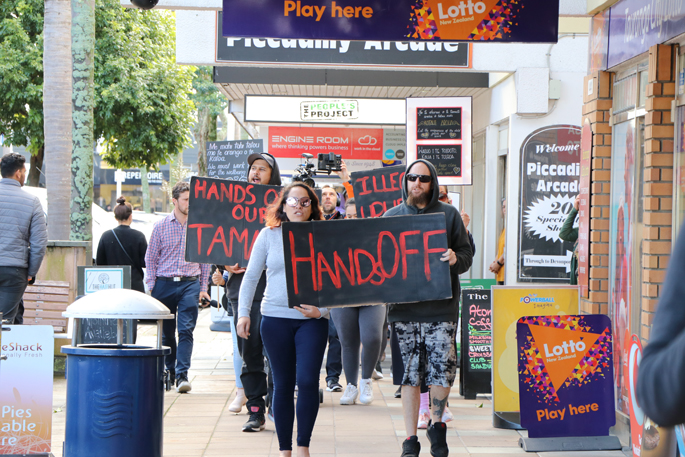 Protestors march down Grey Street. Photo: Daniel Hines/SunLive.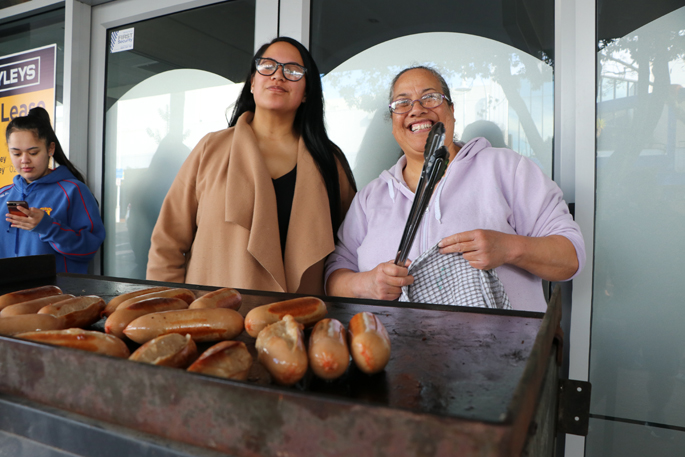 Mary on the sausage sizzle duties. Photo: Daniel Hines/SunLive.
More on SunLive...