Papamoa woman beats mental illness in Bali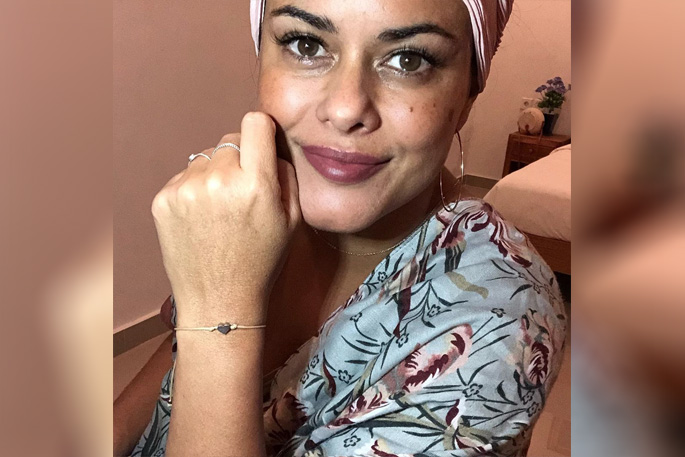 A former Bay of Plenty woman suffering from severe depression decided to take a leap of faith in February.
Frances Maia left her home in Papamoa East to fulfil two of her lifelong dreams; writing for her blog website Savour + Bloom, and moving to Bali.
Frances began experiencing bouts of depression throughout her adult life, and she says the illness completely and utterly ravaged her.
"I went through a rollercoaster of varying degrees of depression, ranging from mild to severe.
"I lost all hope and became almost catatonic at times."
Frances says she began to 'come right' after years of battling the mental illness; however in 2017, a member of her family passed away and plunged her into her second bout of severe depression.
"That took about a couple of years to rebound back from, and was extremely traumatic.
"I'm not sure that I will ever be depression free, as am obviously susceptible to it; however throughout years of trial and error I have built up an arsenal of tools to be able to manage and deal with it.
"I know how to look out for the signs now, and how to keep it at bay. This is what I want to share with others, so that it may help them too."
It has always been a dream of Frances' to move to Bali; when she felt most isolated and alone, she looked at her vision board with photos of Balinese rice paddles and bamboo huts.
"I wished I was there, instead of feeling the darkness I was feeling.
"I wasn't sure if my 'Bali Fantasy' just existed inside my head, so went on a holiday there in 2018. It was everything I ever dreamed it would be, and more, so I decided to take the leap and move.
"Lifestyle and surroundings play such an important part in mental wellbeing, and here I eat delicious, plant based food daily, swim each day and enjoy the warm weather and natural surroundings."
Frances says the slow paced life suits her, as well as the emphasis on gratitude and staying in the moment.
"This does wonders for my mental health, so this is the ideal place for me to be!"
Throughout her journey, Frances says she has picked up many techniques and learnings from people who have guided her, and one of the coping techniques she uses is grounding.
Grounding can include breathing, or connecting with nature, or through physical touch, which influenced her to create her own physical grounding bracelets.
"I made my own grounding bracelets as a way to bring myself back to the moment whenever I was feeling panicked or overwhelmed.
"It truly worked."
Frances says the act of feeling the bracelet between her fingers, and focusing on the bracelet and her breathing brings a sense of calm.
"I want to bring this self-soothing tool to others to have in their tool kit, to avert panic attacks and anxiety. They work in a similar way for depression, as they act as a visual reminder that there is hope and that you are needed and loved.
"Sometimes, when you are feeling like there is no hope, a small visual reminder to anchor you back to the 'real world' can be helpful. However, the bracelets are not just for people who suffer from mental illness."
Frances says her grounding bracelets are for anyone to wear, as a symbol of support and solidarity for those who suffer, and they act as a way to break the stigma.
"$1 from each bracelet sale goes towards a mental health organisation each month. This month it is A OK Training, who run suicide prevention training workshops."
After five years, Frances has worked hard and received incredible support to get her life back on track.
"I am now in good health, and living my life-long dream of writing full time while living in Bali.
"I have dedicated myself to spreading positive mental health messaging through my blog website."
Frances' website covers topics from travel, mindfulness, anxiety and depression; to create a movement where people feel comfortable to talk openly about what is going on from the inside.
She says it is a movement where the focus is on savouring all of life's little moments and centering attention on the here and now.
To visit Frances' Savour + Bloom website or to purchase a bracelet, click here.
More on SunLive...