Temperatures to drop as winter wakes up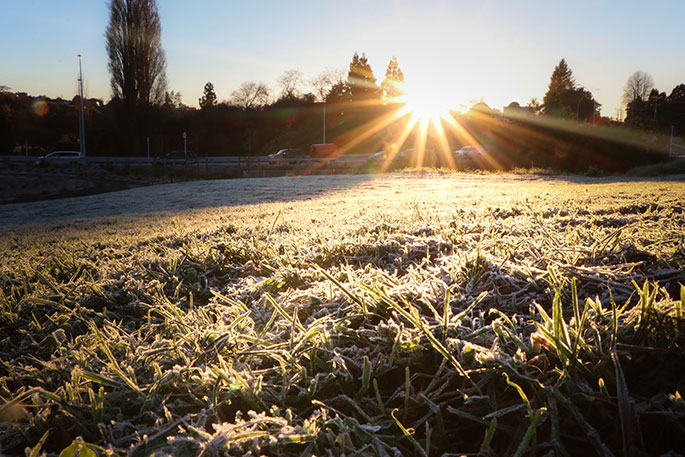 Temperatures by day are well above normal at the moment, but by Wednesday a nationwide cold reset is coming with temperatures dropping by up to 10 degrees.
July has been a mild month for many places but the last day of the month ends on a cold southerly change, with daytime highs tumbling by a few degrees to several degrees.
"For some regions in the south it will make for colder than average conditions, for others further north it will simply reset temperatures to where they should be," says WeatherWatch.co.nz
"Coldest weather will be over the South Island where single digit highs are expected in most places by Wednesday onwards.
"Snow is expected to fall in Queenstown while surrounding towns also get a few flurries mid to late week. Snow levels look to be a few hundred metres above sea level but some flurries may go lower (but unlikely to settle)."
Despite the drop in daytime temperatures many will still have frost free nights in the North Island this week.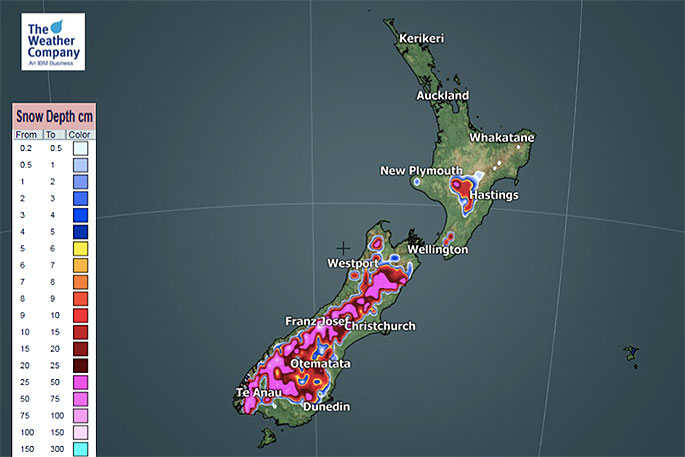 Snowfall accumulation for Wednesday.
Snow may impact some higher centres, including alpine passes.
Some examples of the temperature change:
Christchurch: 14C today, 7C high by Wednesday
Queenstown: 8C today, 4C by Wednesday
Darfield: 16C today, 6C by Wednesday
Ashburton: 15C today, 7C by Wednesday
Dunedin: 11C today, 5C by Wednesday
Wellington: 14C today, 10C by Wednesday
New Plymouth: 16C today, 11C by Wednesday
Auckland: 16C today, 12C by Wednesday
Tauranga: 16C today, 13 by Wednesday
More on SunLive...