Vehicle hits power pole in Poike causing power cut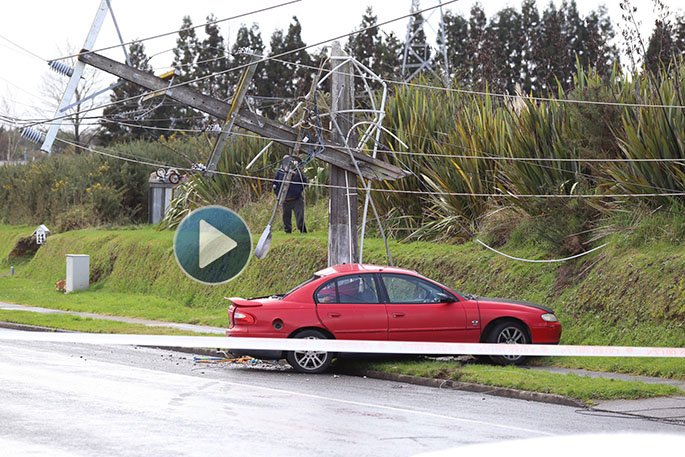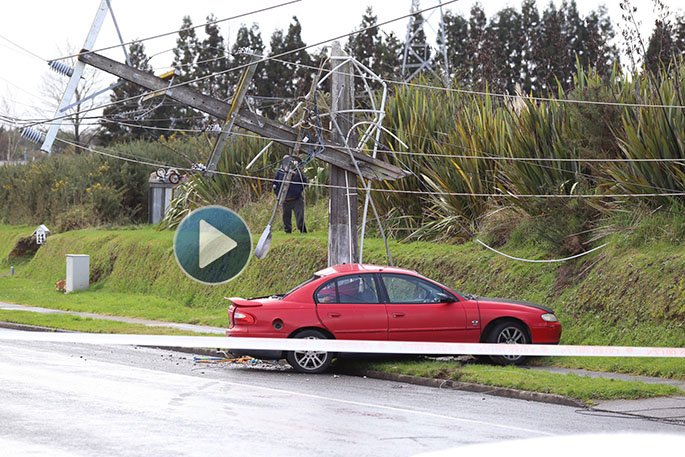 Click the image above to watch the video
A vehicle has collided with a power pole in Poike on Sunday afternoon, causing widespread power outage.
The vehicle collided with the power pole near the intersection of Windermere Dr and Olivine St about 1.50pm.
A SunLive reporter at the scene says that the power pole has snapped in half.
"There are no injuries but Windermere Rd is closed until they sort out the power. The car slid into the pole.
"There are no power lines on the ground but they will need to isolate the power."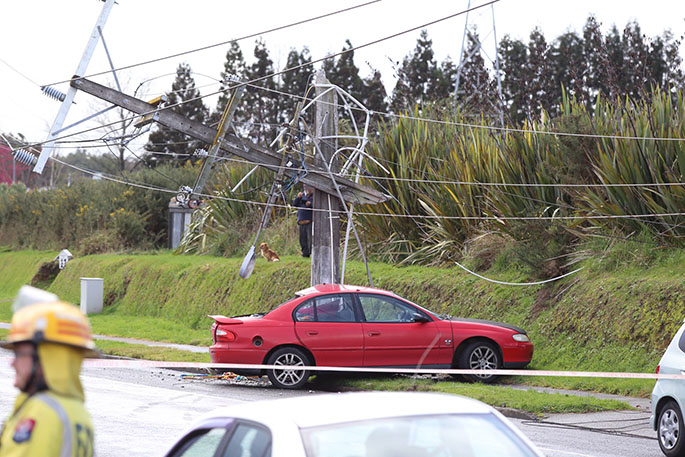 Police report that they are attending to a crash at Windermere Dr involving a car that crashed into a pole at 13.56pm.
"There appear to be no injuries. Fire services are already at the scene and the power company has been contacted," says a Police spokesperson. "The pole has broken into half and it's currently blocking the road but traffic is still manageable.
"Fire services are turning away traffic at the roundabout."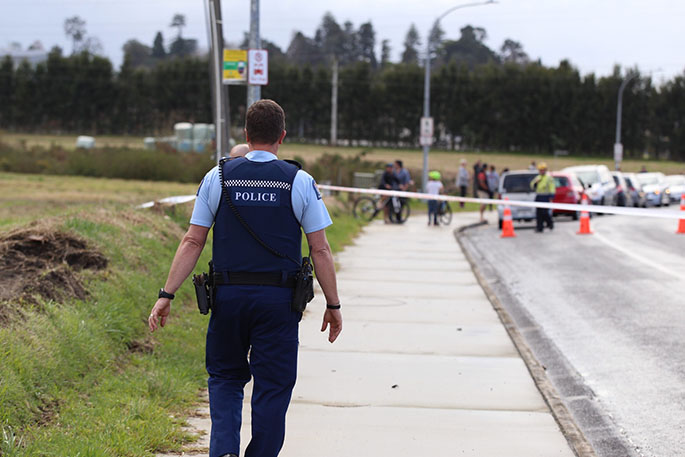 Power lines can be seen hanging across the road and above the vehicle.
Olive Love who lives nearby didn't see the accident but experienced the resulting impact on the power lines.
"I was outside and there was a very huge colourful explosion," says Olive Love, who lives on the corner of Windermere Dr and Olivine St. "Everyone came running out. It was purple, red and all colours.
"You wouldn't believe the explosion, it was huge.
"They have just put new power poles in around here and one of them has moved. It's right outside my place.
"The explosion moved that power pole, it's a huge pole and it's got a real tip on it now. The firemen are here and the police are here now.
"He said to me keep away from the one that is leaning because if it goes forward it could snap backwards. It's carrying all the lines for this new subdivision here."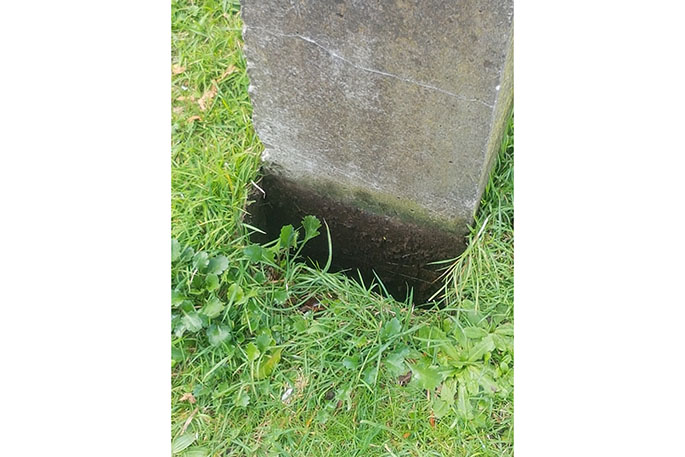 The base of the pole that has shifted. Photo: Olive Love
Powerco reported that a power outage occurred at 1.53pm and affected 1474 properties in the Poike area.
Power is expected to be restored by 6pm.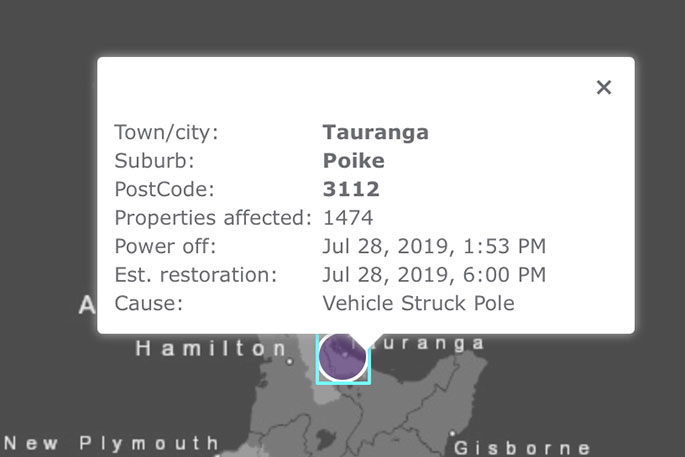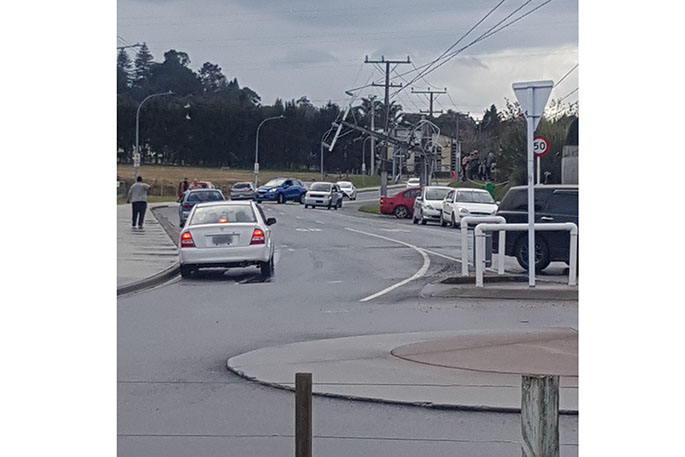 Photo: Olive Love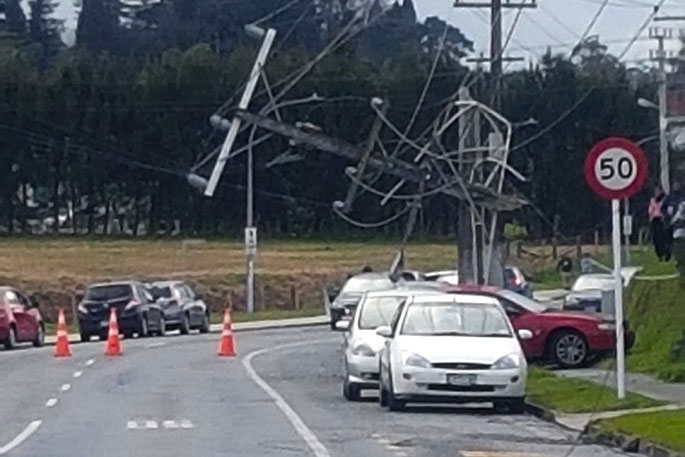 Photo: Olive Love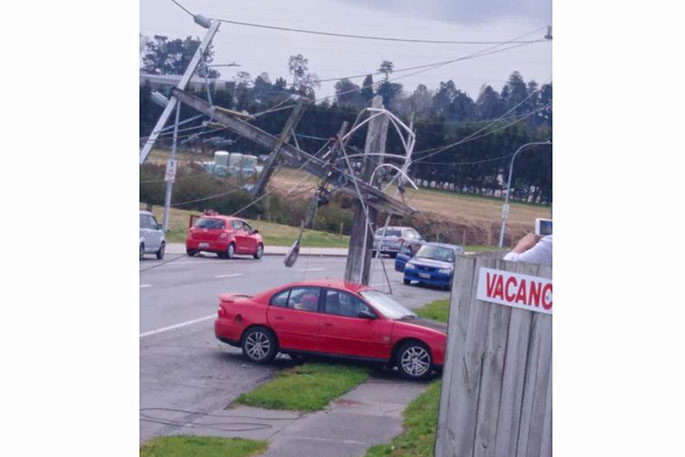 Photo: Alyssa Turner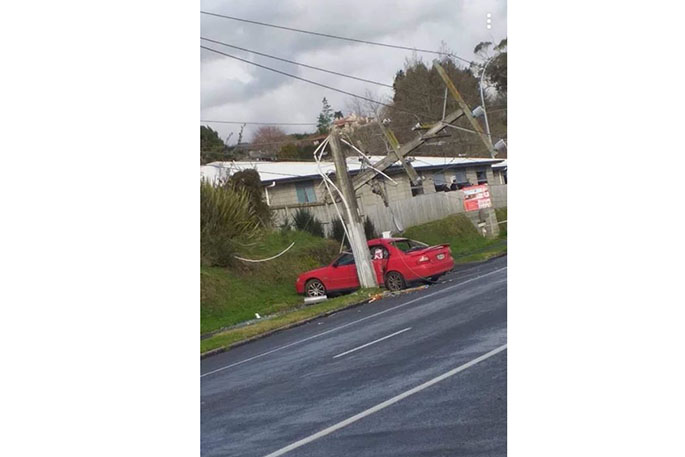 Photo: Sharon Kelly
More on SunLive...