Get ready for a cold snap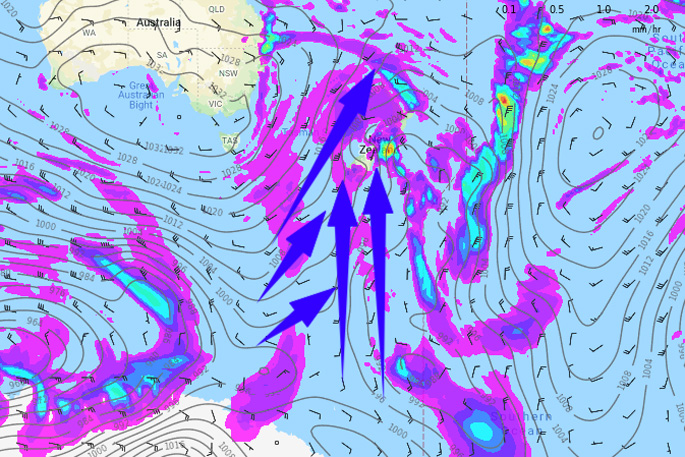 A wintry snap is expected to hit next week, bringing snow and low temperatures.
WeatherWatch.co.nz says although the southerly won't last much longer, we are in the very depths of winter, and a cold snap is timed for July 31 and August 1.
"Snow will be heavy in the mountains and ranges of the South Island but it's the drop in temperatures that will be more widespread than snow at this stage.
"No one escapes the temperature tumble next week, although the so called 'winterless north' only drops by a few degrees compared to several digit drops in the South Island.
"Despite the big drop in temperatures for some places most will only be dropping back to normal - as they are so much warmer than normal now."
WeatherWatch reports that today Sunday July 28 is warmer than average by day in just about every single part of the country all thanks to a sub-tropical flow descending across the nation.
In the North Island today, there are east to north-east winds for most regions but lighter winds further down the island may help fog generate. Otherwise there is a mix of sun and cloud today with the cloudiest weather in the north east where there will also be a few showers, and maybe a couple of isolated showers between Auckland and Gisborne in that north-east flow. In the Bay of Plenty it's dry, as it is also elsewhere.
In the South Island today, showers will turn to patchy rain today on the West Coast and set in more this evening and overnight with some isolated heavy falls. Showers or patchy rain may spill over into parts of Nelson and Southland as well, otherwise it's fairly dry. On the east side of the South Island, it's completely dry, and warmer than average everywhere in the South Island today.
In the North Island, most places will see three to six degrees shaved off daytime highs around Thursday and Friday.
WeatherWatch say the cold snap will not be prolonged, as westerlies kick back in within 48 hours to many places.
"Coldest air will likely linger late next week and into next weekend for most places, but with the westerly change the freezing and snow levels will lift."
More on SunLive...