Hospice making history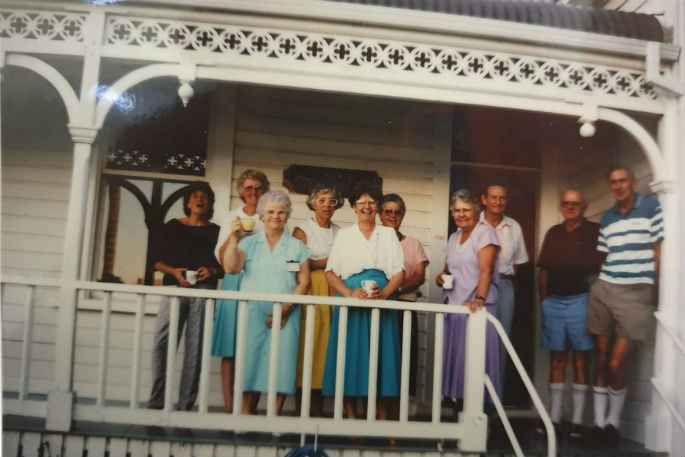 Waipuna Hospice launched into its 30th anniversary celebrations last Friday, with key figures coming together to reflect on driving forces behind the hospice growth.
Original committee members, life members and board members got together at the afternoon tea, where Waipuna Hospice CEO Richard Thurlow acknowledged the volunteers who helped get the hospice off its feet.
It is actually just over 29 years since the first public meeting for Waipuna Hospice on June 30 in 1990. But the hospice plans to celebrate its 30th year in style.
Original committee chairperson Betty Owen says more than 100 volunteers attended the meeting, the consensus being that there was a real demand for hospice services in the Bay of Plenty.
"There was a feeling in the city at the time that this was something we really needed to have.
"Health services were changing, people were more honest about the fact that there was terminal disease. We were in a position to say that people really wanted palliative care in the community because it made life easier for the patient, and also for family members of that person.
"We were very lucky, our volunteers were happy to give their time and their efforts to do this sort of work."
Initially, volunteers worked alongside nurses out in the community from a villa on Cameron Road, owned by the hospital, which eventually became the drop-in centre.
The first crisis of 'supply and demand' presented itself as a need for the service grew rapidly.
This crisis was met by Pat and Jack Jenkins who left a bequest in their will for the specific purpose of continuing hospice services within the community.
Pat saw the need for hospice services after Jack, who was terminally ill, passed away at home with support from nurse Una Davison.
Una says before returning home, Jack spent an unhappy few days in the hospital, calling his wife asking to be bought home.
"I happened to be the only nurse that went to Jack because we only had him for a few days.
"He rang up on Friday when he was in the hospital and was crying on the phone. Pat rang me at home and she said that Jack wants to come home, can we get please get him home.
"Fortunately Jack was able to come home after the weekend in hospital, and Pat was so thrilled about this."
A manager was appointed in 1996 and a professional palliative nursing service was established.
Demand once again grew and the villa was unable to cope with the number of people requiring specialised palliative care.
Veta May James invested in Waipuna Hospice by giving a sizable gift to the hospice.
In 1998, Waipuna Hospice was able to move to its current location on Te Puna Station Road.
Between 2003 and 2004, the third crisis hit. There was simply not enough money to continue to fund the in-patient unit, and Waipuna Hospice was in real danger of having to close its doors.
The BOP community rallied and provided tremendous investment in Waipuna Hospice to ensure the essential specialist care and support services would continue to be provided to those facing life-limiting illness.
Richard says the whole development of the Te Puna site has only been made possible thanks to community donations.
"Not a dollar of government or DHB funds have been used to provide this facility.
"From that first meeting and our first volunteers, first staff member, first shop, first inpatient unit to where we have come today a specialist health care provider with 145 staff, and nearly 800 volunteers."
Waipuna Hospice will be shortly announcing events happening throughout the year to celebrate 30 years. For more information please contact communications@waipunahospice.org.nz
More on SunLive...