Lessons still learned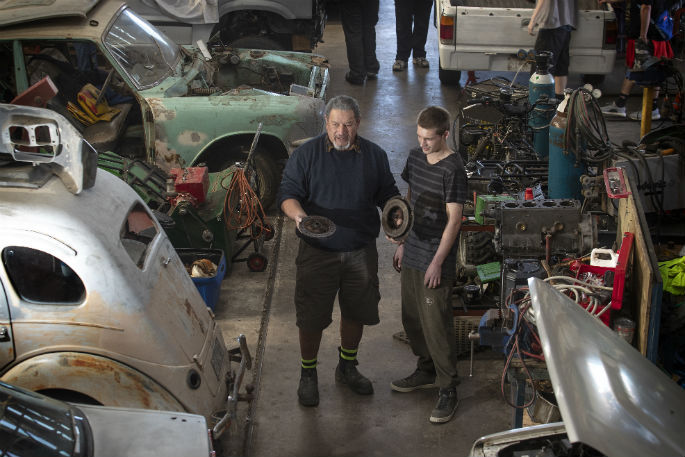 EmployNZ is taking over a series of free courses from the Salvation Army within the Bay of Plenty.
Salvation Army recently decided to discontinue these courses nationwide as part of a nationwide restructure.
Tutor Chris Waihi has been teaching the auto-trades course for about 18 years now, initially through the Salvation Army and now through Employ NZ.
He says the courses are a crucial alternative for some young people, as the mainstream schooling system doesn't work for everybody.
"Something is lacking in the school system that these kids just don't pick up on. Yet they will come here and turn up every single day. The difference is these guys want to learn automotive.
"These courses are so important, because if they don't go to school, and they're not in a place like this, where do they go?"
EmployNZ spokesperson Justin Morris says the closure of the courses had the potential to affect current students' and their ability to complete their qualifications. It would also have left them in a position of uncertainty about their future.
Chris says there is no thrill bigger than his graduates gaining employment.
"It's the reward. If these kids can get from me to an employment situation, they can stand alone, and they are set for their future. It's priceless aye, such a wonderful feeling.
"I just found out one guy who graduated recently was employed by a concrete outfit. It's not in the automotive industry, but I know he will crack it. He was such a good listener."
EmployNZ programme manager Belinda Garner emphasises that these students tend to be more suited to a more pragmatic approach to learning.
"School doesn't work out for everybody, there are times where students need a more hands-on approach to learning, and that's what our trades centre offers.
"These students are getting the skills they need here to go straight into employment, or higher education."
Justin says the free courses are now available for people of all ages 16 and up, and they have incorporated NCEA Level 2 into many of the programmes.
They are also focussing on introducing courses that are based around where there are industry skill shortages.
"We have been able to provide our rangatahi with opportunities for work in the community, that the community needs," says Belinda.
The full suite of courses offered are NCEA L1, Construction L2, Auto-Trades L2, Early Childhood Education L2 and L3, Cookery L2 and L3, Hospitality L2 and L3, Sport and Fitness L2 and IT and Computing L2. Diploma level courses on offer are Business, Management and Health Management.
EmployNZ Trade Centre is moving to a new location in Mount Maunganui in September.
More on SunLive...