Judy's mission to Parliament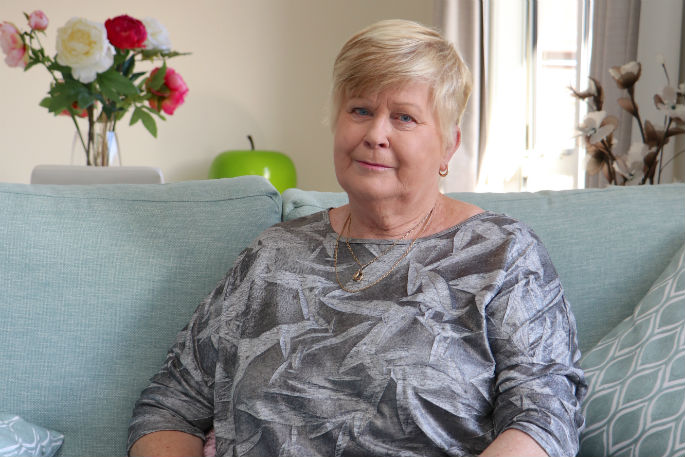 Papamoa's Judy Killalea is off to Parliament next Wednesday to continue her mission to get after hours accident and emergency care funded for Papamoa.
Following her husband Michael's death in September 2016, Judy collected 2500 signatures for a petition to the House of Representatives asking that for an A&E in Papamoa East.
In the petition, Judy wrote: 'Papamoa is one of New Zealand's fastest growing areas with increasing numbers of young families and senior residents'.
"Part of what I'm going to say to them is that people were told before they moved into Papamoa that a hospital was going to be built there, but now that's not happening," says Judy. "And we need an after-hours medical centre.
"I contacted the Bay of Plenty District Health Board twice and heard nothing back. It was pretty poor.
"The population of Katikati, Te Puke, Tauranga to Papamoa is all being serviced by one place – the Tauranga Hospital. If they cut out Te Puke, Papamoa, and part of the Mount by providing a service to those communities then it would ease everything for the hospital."
She also plans to meet with Bay of Plenty MP Todd Muller and List MP Angie Warren-Clark.
"I think Judy is quite right to demand it and demand it with some ferocity," says Todd.
"It's just simply unacceptable when you consider that other cities of smaller size have more A&E's than we do. Waimakariri and Rangiora have got their own 24/7 after hours care – their DHBs have just committed to it in the last few months.
"Judy's got thousands of signatures, she's done a fantastic job and I'll support her all the way until we get this.
"From Katikati to Paengaroa you've got 2nd Ave that is open until 9pm, otherwise you go to Accident and Emergency at the hospital. It's completely unacceptable for a city that is twice as large as it was when Second Ave first opened over 20 years ago that we still only have the same two options.
"We are so out of whack relative to the services that other cities have and this simply has to be done. The DHB delivers overall health provision in the city and in my opinion is overall accountable for delivery of health services."
Judy's petition to Parliament was tabled in March 2019. Labour List MP and Papamoa resident Angie Warren-Clark agreed with the need for the after-hours service.
"Papamoa is the fastest growing suburb in the country, and we seem to not have the infrastructure that we need," says Angie. "For example we don't have an ambulance service. We don't have a staffed police station overnight, and I think that as a community we need to be looking at including an after-hours service. We need a 24-hour service."
BOPDHB portfolio manager primary care Andrea Baker says they are "well aware" of the population growth in Papamoa and has been engaging with a range of stakeholders on access to health services in that area.
"Based on the volume of presentations, there are significant questions about whether a 24-hour Accident and Emergency Clinic in Papamoa would be sustainable. There is also the potential for flow-on effects involving other after-hours providers which could lead to a sub-optimal arrangement for the region overall.
"The DHB is currently working with the district's Primary Health Organisations to introduce the Healthcare Home concept with selected GP practices," says Andrea. She says there are two GP practices within the Papamoa/Te Puke location in the first tranche of Healthcare Homes, rolled out this month. A criteria for becoming a Healthcare Home is that the GP practices open after-hours to an extent "commensurate with their size", Andrea says. The DHB will monitor the impact of Healthcare Homes on after-hours demand.
More on SunLive...