BOP cyclists given Avantidrome advantage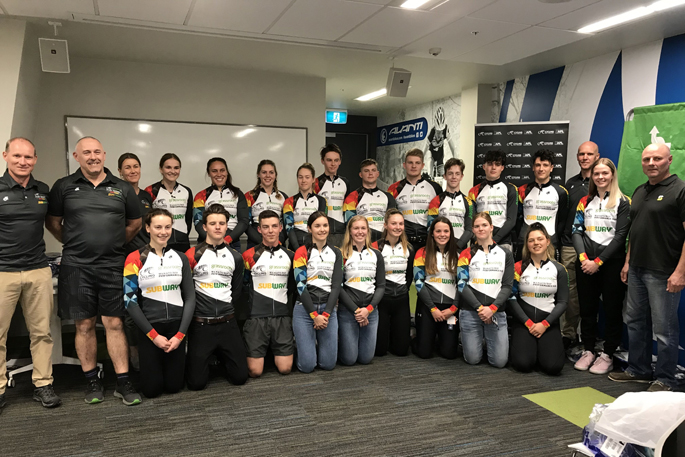 The Subway Regional Cycling Performance Hub programme has extended its reach into the Waikato and Bay of Plenty regions with an additional 20 new track and road cyclists given the opportunity to join the hub based at the Cambridge Aviantidrome.
The hub is part of the Subway Regional Cycling Performance Hub programme and provides promising young cyclists with a training and development programme.
The Waikato BOP Hub is one of six Subway Performance Hubs, established by Cycling New Zealand to provide a development and performance pathways for young riders who aspire to compete on the world stage in the future.
It is designed to provide the building blocks for preparing to be an elite cyclist.
The other Subway Performance Hubs comprise track and road programmes in Auckland, Otago-Southland and Upper South-Canterbury along with National Performance Hubs for BMX in the Waikato and mountain bike in Rotorua.
Led by former New Zealand racing cyclist Tim Carswell, the Waikato/BOP Performance Hub head coach says it's great to see riders across all Hubs moving up into the elite space or stepping up on the world stage.
"Back in April we had two track sprint riders from the Waikato/BoP Hub step up into the Elite team and another two from other hubs moved up with a road focus," said Carswell.
Within this years' selection of talent includes current Junior World team pursuit champion George Jackson. Four riders were also named to represent New Zealand at the World Junior Track Championships later this month in Frankfurt Oder, including Oliva King, Mckie Milne, Eva Parkinson and Ally Wollaston.
National sponsor Subway® put its support behind the relaunch of the hub and is delighted with the growth the programme is seeing.
Marissa Brennan, Senior Brand Marketing Manager at Subway says the performance hubs are a great way to help young riders hone their skills ahead of national and international competition.
"These young riders are the future of cycling in New Zealand, these Subway Regional Performance Hubs are offering world-class support and skills to take them to the next level."
Local Subway franchise owners are integral to supporting local riders throughout the year.
Irene Heydon, franchise owner in Cambridge, who also supports the BMX National Performance Hub team, has again praised the Subway Regional Performance Hub programme for the support it has provided to budding riders.
"Earlier this month we were able to fuel young BMX riders from across the Waikato and Bay of Plenty regions with fresh and delicious subs, salads, wraps and paninis. We're now excited do the same for these 20 new road riders and see how far they will go while knowing that we're part of that journey," says Irene.
The Waikato/BOP Performance Hub is one of six cycling performance Hubs around the country and sponsored nationally by Subway, established to help sustain the future success of high-performance cycling in New Zealand.
Other Hub relaunches have included Auckland, Otago-Southland and Upper South in Canterbury and most recently BMX in the same Waikato region. Mountain Bike Hub selections will occur later in the year.
The latest Hub relaunch officially kicked off the second round of the National Track Series being staged at the Avantidrome in Cambridge.
More on SunLive...