NZ water polo players safe in balcony collapse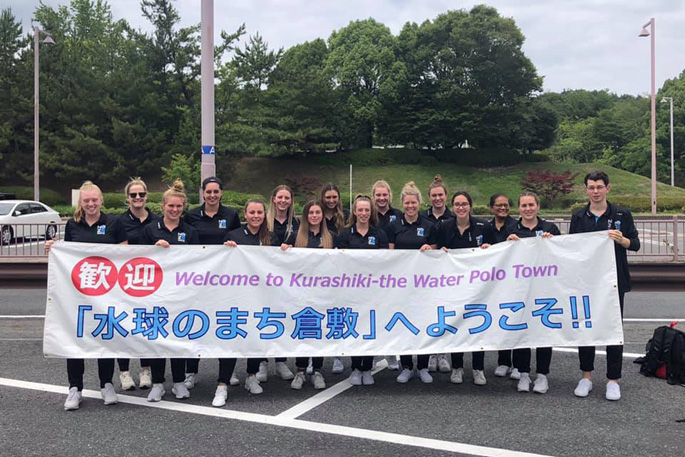 Members of New Zealand's water polo teams have reportedly been involved in a balcony collapse at a nightclub in South Korea.
A Korean news agency reported one person had been killed and 13 people injured in the incident, which happened at the Coyote Ugly nightclub in Gwangju at 2.39am on Saturday, which was 5.39am NZ time.
New Zealand Water Polo chief executive Chris Wilson confirmed members of NZ's men's and women's teams were at the nightclub at the time of the incident.
None of the Kiwi players had been seriously hurt, he says.
The incident happened at a nightclub where several other water polo teams were visiting, Chris says.
Local media reported seven foreign nationals had been injured in the collapse, including an American polo player. Hundreds of people were in the nightclub when the incident happened.
Chris says one of the mezzanine floors of the nightclub had been unstable and collapsed.
"It collapsed from the stairwell where I think people [standing] there were obviously affected by that."
He says several members of the women's team had suffered minor injuries, but otherwise everyone else was safe and accounted for.
The women's team were scheduled to fly back to New Zealand on Saturday, he says.
"[They] are all on their way to the airport now as part their normal departure schedule – a couple of players who have minor injuries are on a slightly delayed flight just while get those treated."
He says from what he had been told, the men's team "had acted outstandingly with those who needed their support and help".
"They were helping, as Kiwis do, with the damage around them and those who had been directly affected."
Both teams had been in South Korea for the FINA Aquatic World Championships in Gwangju, which is set to conclude on Sunday.
More on SunLive...