Countdown introduce 16+ energy drink restriction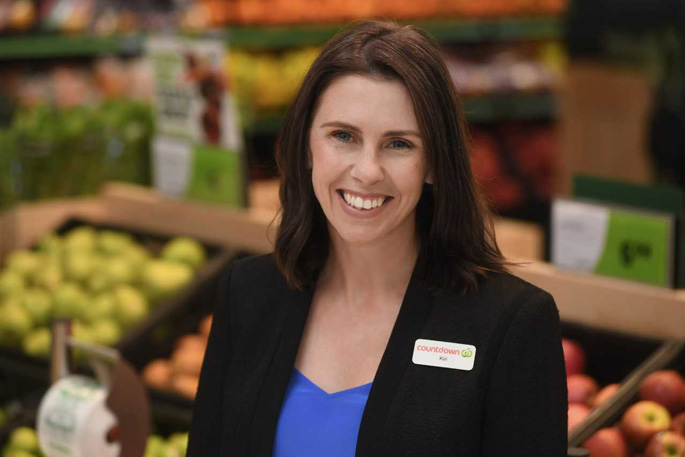 From September 2, customers will need to be 16 years or older to buy energy drinks at Countdown's 180 supermarkets nationwide.
The decision comes in response to growing concerns raised by health leaders about the impact increased consumption of high-sugar, highly-caffeinated energy drinks is having on New Zealand children.
The Australia New Zealand Food Standard defines an energy drink as a 'Non-alcoholic, water-based flavoured beverage which contains caffeine and may contain carbohydrates, amino acids, vitamins and other substances for the purpose of enhancing mental performance'.
Countdown's General Manager Corporate Affairs, Safety and Sustainability Kiri Hannifin, says the company has talked with a wide range of health leaders, and the combination of caffeine, sugar, serving sizes and the fact that children often consume energy drinks on the way to school was specifically highlighted to them.
"We've talked with a wide range of people about this issue and overwhelmingly, the advice and feedback we received was that when it came to children's health, restricting the sale of energy drinks would make an important and meaningful impact in an area of high need," says Kiri.
"New Zealand has the third highest obesity rate in the OECD. Energy drinks are not recommended for children and they already have to carry a warning on pack. We're simply choosing to proactively put this recommendation into effect in our stores and that's why from 2 September you'll need to be 16 years or older to buy energy drinks at Countdown."
In a recently published paper, Dr Simon Thornley found in New Zealand, the reduced intake of soft drinks is compensated for by the increase in consumption of juices, and sports and energy drinks.
Dr Simon applauds Countdown for taking a proactive step to improve child health.
"The sugar and caffeine in these drinks leads to children getting hooked on them, with rotten teeth and poor engagement in the classroom as predictable consequences. An age restriction makes sense," he says.
Countdown set health and nutrition targets as part of its 2020 corporate responsibility programme, which include giving away more than 50,000 pieces of Free Fruit for Kids every week; reformulating its own brand product range to reduce sugar, salt, fat and remove artificial colours and flavours; and rolling out the Health Star Rating on own brand products.
Currently more than 90 per cent of eligible own brand products carry the Health Star Rating with the full range expected to be completed in 2019.
"Countdown has publicly committed to a range of health and nutrition targets, and we'll continue to work on reformulation and introducing Health Star Ratings on our own brands so that our customers can make informed and healthy choices in our stores," says Countdown's Kiri Hannifin.
More on SunLive...