What's on - concerts, lunches and markets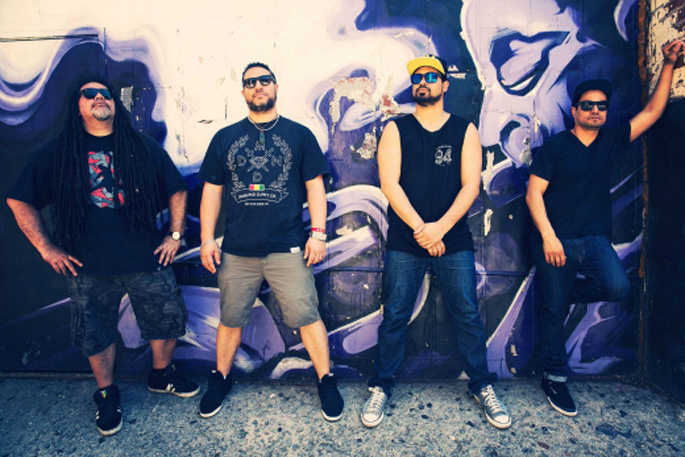 Good morning SunLive readers and welcome to Saturday, July 27.
For those wanting to head up the Mount this morning, it will be wise to take a rain jacket as we may experience light drizzles, however it is expected to clear in the early afternoon.
Tauranga residents can expect a high of 15 degrees today, and cloudy periods are expected to remain throughout the day.
The Trustpower Arena is becoming a reggae music lover's haven this evening, with festival Good Vibes kicking off at 7.00pm.
Katchafire, L.A.B, Tomorrow People and 1814 are only a handful of the acts performing this evening, and if you haven't got your tickets – make sure to get in quickly as the only tickets remaining are the final release general admission tickets.
For more information on the Good Vibes concert, click the link here.
Another fun event to get involved in with friends today is at the Tauranga Crossing, where restaurant Something & Social is hosting their Bottomless Lunch, which is running over six weeks until August 17.
For $45 per person, you receive a chosen lunch dish, as well as bottomless drinks.
Something & Social is located at the sunny side of the Tauranga Crossing observatory, so get together with friends and be in quick to book in.
For more information on the Bottomless Lunch, click here.
If bottomless food and drink and reggae music aren't your thing, the Tauranga Farmers Market is always a hit with the family, held every Saturday on Fifth Avenue at Tauranga Primary School.
On offer is fresh organic produce, delicious baking, healthy foods and flowers and plants. The market begins at 7.45am and finishes at 12.00pm.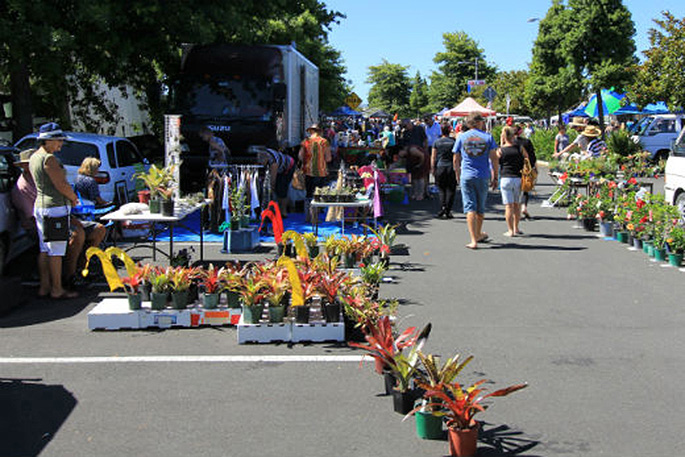 Saturday 27 July
Art In The Park
Original art for sale, weather permitting. 9am-4pm. Coronation Park, Mt Maunganui. Tauranga Society of Artists
---
At ZEE Market this
Saturday, loads of amazing stalls, food & more! Come along to Historic Village 10am-2pm. Enjoy the relaxed ambience of the Village
---
Bay Network Singles Club
Single, over 50? For weekend dinners, barbeques, outings. Ph Jonathan 572 2091, Maureen 021 112 3307
---
Bethlehem Pottery Club Gallery
BPC Gallery open 10am-2pm. Buy locally made pottery. Something for everyone. Enquire about our next Bayclay Exhibition.
---
Chess The Musical
Highly acclaimed musical with live orchestra, choir & talented on stage cast. Production by Stage Right. Baycourt 1:30pm & 7:30pm. For tickets & info www.baycourt.co.nz
---
Eckankar SoS Spiritual Song
Experience the Sound of Soul spiritual HU chant. Spiritual chat & light refreshments. 1:30-2:30pm Papamoa Community Ctr 15 Gravatt Rd
---
Greerton Hall Market
Last Sat of the month. 8-12. Stalls inside/outside. Discounts for charity groups. Refreshments available. Ph/txt for site. Tricia 07 543 1487 or 027 908 2952, www facebook.com/greertonhallmarket
---
Iconic Art Exhibition
By Lisa Jepson, running until 22 Aug at The Art Lounge NZ, 117 Willow St. theartloungenz.com Tue-Sat 11-4. Free Entry.
---
Katikati Lions Garage Sale
Monthly Garage Sale at Containers behind Caltex, Main Road, Katikati. 8am-11am. Furniture, Electrical, Tools, Bric-a-brac, etc
---
Katikati Tramping Club
Abseil Peak plus. 8am start. Moderate. Ph Leader Keith Pyle 07 552 0215 before 7:30pm Fri 26th
---
Lion's Annual Book Sale
Books & jigsaws wanted for Tauranga Harbour City Lions late November book sale. Drop off points are Smith City Bethlehem Town Centre, Mitre 10 Cameron Rd, Golf Warehouse Chapel St & Gilmours at The Crossing. No magazines, Readers Digest or encyclopaedias. Ph 576 7105
---
LOL Laughter Wellness
We don't laugh because we're happy, we're happy because we laugh! Come join us. Arataki Community Ctr, Zambuk Way, Mt Maunganui. 11-11.45am. Ph: Trish 0220366768 or Email: lollaughterwellness@gmail.com
---
Mount Music Club
2nd Sat monthly. 1-4pm Old Folks Hall, Midway, Mount. Mostly country. Good backing band. Ph Dick 027 493 8458
---
Oil Workshop With Nemesh
Guided oil painting workshops by our multi-award winning artist are suitable even for a beginner. Sat 10th & Sun 11th Aug. Enquire: theartloungenz@gmail.com
---
Otumoetai Tennis Club
Adult tennis. Start time 1pm. Bellevue Park Windsor Rd (adjacent to swimming pool complex). New players & visitors welcome. Ph Fred 544 5088
---
Petanque
Sat & Tues 12:50pm. No equipment needed. Nice low impact sport to enjoy outdooors. Ph Jo Ann 578 3606
---
Rhythm Foxtrot & Waltz
Ballroom dancing at Mt RSA Thurs 10am-12pm & tuitition at Tga Citz Club on Sat 3-4pm. Ph 572 4272
---
Spiritual Healing Day
Welcome Bay Community Centre 10-4pm. $20 All inclusive. Energy Healers & massages, Clairvoyant readings, card readers, mumerology. Raffle & Refreshments. Ruahine 021 265 5650
---
Taoist Tai Chi Tauranga
Tauranga: 15 Koromiko St, Judea, 8:30-10am. Celebrating 50 years Internationally & 30 years in NZ. New Beginner classes in August. Ph 578 6193 for full info
---
Tauranga Farmers Market
7:45-12noon Tauranga Primary School cnr Cameron Rd & 5th Ave. Fresh & artisan products direct from producers. Ph 0274 915 876
---
Tauranga Fuchsia Group
Meet last Saturday of month 1:30pm Art/Craft Centre Elizabeth St . Workshops on growing fuchsias. New members welcome. Ph Pat 579 1655 or Noeleen 578 4643
---
Tauranga Scottish Soc Sequence
Dance at Wesley Church Hall, 100 13th Ave, 7-10pm. $7 incl supper & raffle. Warm welcome. Ph 07 218 1318
---
The Rusty Mannequin Sale
Women's pre-loved clothing sale. Prices start at $6. Well sign posted at The Historic Village, 17th Ave, Tauranga. Proceeds to Turning Point Trust
More on SunLive...