Plunge with Papamoa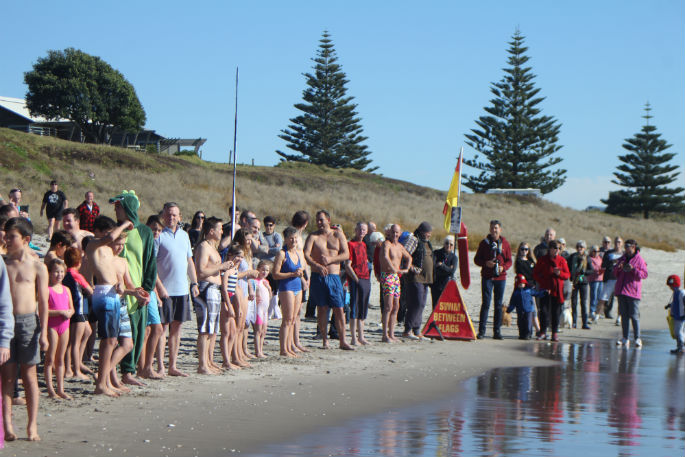 Papamoa is calling all families, schools and sports groups to join them as they take the plunge to raise funds for local community initiatives.
This Sunday is the fifth anniversary of the Papamoa Polar Plunge and this year they are raising the stakes with three main prizes to give away - $1000, $500 and $250.
Entry into the polar plunge is by gold coin and registrations open at the Papamoa domain at 10am.
At 11am, before heading into the water, everyone will enjoy some fun with the teams from The Edge and Papamoa Unlimited, as everyone comes together to do a big warm up on the beach.
After taking the plunge everyone will get dressed and warm, then head down to Papamoa Beach Tavern for the big prize giving. Free hot chocolate and soup will be provided.
To be eligible for the main prize for your nominated group, you must be at the Papamoa Beach Tavern prize giving which begins at 11.30am sharp.
The community is encouraged to dress to impress. Cool prizes for the best-dressed group, boy, girl, teen boy, teen girl, mum and dad will be awarded. There is no limited amount of entries for an organisation so round up the numbers and get ready to take the plunge for your local cause at the Papamoa Polar Plunge 2019!
Postponement Plan
If the weather is deemed too severe the event will be postponed to the following Sunday, August 4. Notification will be Papamoa Polar Plunge Facebook event pages 24 hours prior to event.
Join Papamoa Unlimited, Onewave NZ, Proactive Four Corners of Health, Papamoa Surf Life Savers and The Edge on the Papamoa domain and take the plunge.
More on SunLive...