Tauranga Paralympians receive official pin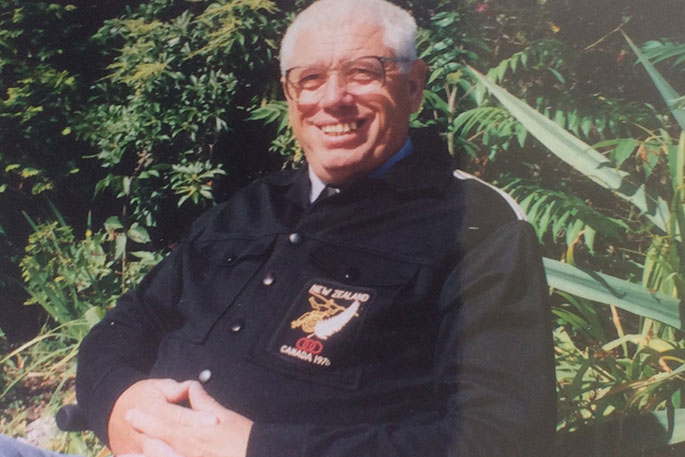 Paralympics New Zealand marked the fourth community event in Tauranga as part of The Celebration Project, where over the next 12 months in the lead-up to Tokyo 2020, the achievements of New Zealand's 209 Paralympians since Tel Aviv 1968 will be officially recognised and celebrated.
In Tauranga, nine New Zealand Paralympians, their families and friends, PNZ commercial partners and business leaders came together at Pacific Toyota in partnership with Bay of Plenty Chamber of Commerce to celebrate over 50 years of Paralympic history in New Zealand acknowledging the incredible 209 Paralympians that have represented New Zealand.
Since 1968 New Zealand Paralympic Teams have stunned supporters and competing nations with their determination, heart and courage and ultimately, success.
Paralympians have contributed to New Zealand Paralympic Teams success by representing Kiwis with pride and dignity and bringing home a staggering 221 medals. Through this success they have inspired Kiwis to think differently about disability.
All nine Paralympians were acknowledged on Thursday evening, and celebrated and joined an elite group of Paralympians that have now received their official 'numbered' Paralympic pin and certificate. This group now totals 55 following the Celebration Project events in Auckland, Whangarei and Hamilton.
The official Paralympic 'number' is a unique number that is bestowed only once a Paralympian has competed at their first Paralympic Games. Athletes are then ordered alphabetically within each Paralympic Games.
"We were privileged to have nine wonderful Paralympians and their families, friends and supporters, from New Zealand Paralympic Teams since Tel Aviv 1968 come together in Tauranga," says PNZ board member Jana Rangooni.
"There was Paralympian number 14 Jim Savage and Paralympian number 16 Rodney Wright who competed in the very first New Zealand Paralympic Team that competed at Tel Aviv in 1968."
Jim talks about when he first heard about Para sport after contracting polo at the age of 22.
"It wasn't until I heard about wheelchair sports that the one part of my life had been missing for the best part of five years – playing sport – took off again. It really was a great thing, a great help to me," says Jim.
"Being with other disabled people was a great feeling and competing gave me back my confidence. It was in my blood."
Jim went on to compete at four Paralympic Games with three as the New Zealand Paralympic Team captain and winning a total of two bronze medals.
Jim along with Ross Hynds daughters were presented with a PNZ Order of Merit pin during the evening after the Paralympians being awarded the accolade in 2001 and 2006 respectively. The PNZ Order of Merit is awarded to an exclusive group of individuals for outstanding service to Paralympic sport.
PNZ has now staged four events and will stage a further eight community events around the country, within the communities that have so openly supported their Paralympic heroes over the past 50 years.
The project has been made possible thanks to funding and support from the New Zealand Lottery Grants Board, New Zealand Chambers of Commerce and Toyota New Zealand.
More on SunLive...