Chess the Musical to take stage at Baycourt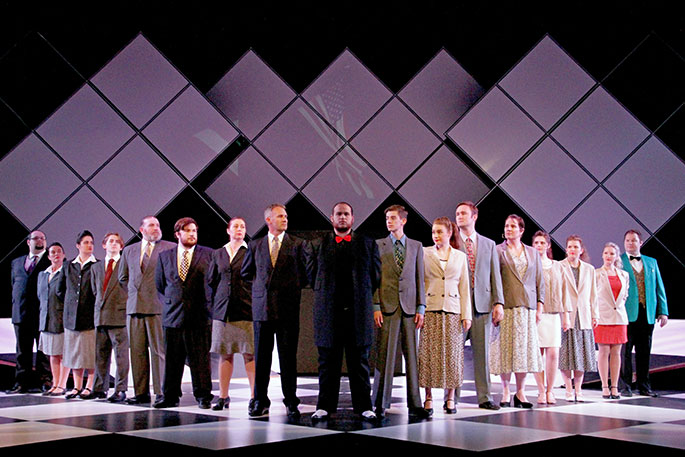 We all know the songs 'One night in Bangkok' and 'I know him so well', but did you know they are from a musical called Chess?
And did you know that Benny Andersson and Bjorn Ulvaeus from the Swedish pop group ABBA wrote the musical?
This year, Stage Right Trust is bringing Chess the Musical to the stage at Baycourt from July 26 to August 2.
Set in the 80's, the musical is mainly a love story but highlights that we are not always in control of our own destiny. Like a good chess game, many moves are strategically thought out in advance and actions controlled by others in the background.
Stage Right trustee and show director Toni Henderson says the cast and crew have been rehearsing for three months.
"We are really excited to be on the purpose built set with amazing projected imagery.
"Stage Right is now in its third year of operation and Chess follows successful seasons of Blood Brothers in 2017 and Shrek last year."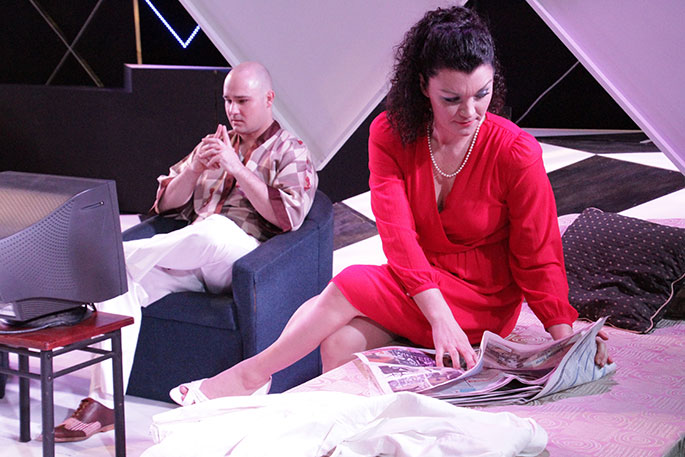 Freddie (Sam Howe) and Florence (Anna Hawkins).
Behind the scenes of this musical is a very experienced local team alongside Toni. The leads are all well-known performers including Anna Hawkins who is an international recording artist. There is an entire cast of 26 of stage, there is also a choir of 14 on stage and a 21 piece orchestra in the pit.
Production team:
Director - Toni Henderson
Musical Director - Mal Brady
Choreographer – Kelsey Andrew
Set & Lighting design - Ben Hambling
Technical Director – Dale Henderson
Sound design & Operation – Gareth Wallis
Cast:
Leads:
Florence – Anna Hawkins
Freddie – Sam Howe
Anatoly – Tim Chiari
Molokov – Liam Hagan
Arbiter – Matthew Henderson
Svetlana – Carlie Crone
Walter – Matt Glover
Chess the Musical takes to the stage at Baycourt from July 26 to August 2 2019. Tickets can be purchased at Baycourt or from Ticketek.
More on SunLive...