Silver Ferns to receive World Cup bonuses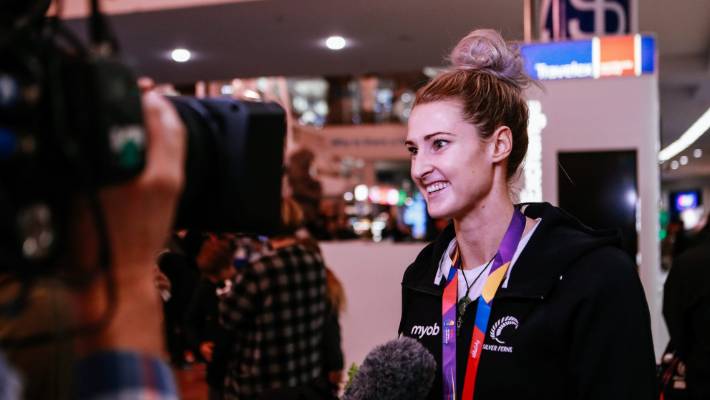 The Silver Ferns will each receive a $25,000 bonus for winning the Netball World Cup, thanks to their sponsors.
Sky Sport, ANZ, MYOB and Puma have all contributed to a fund to reward the players, Netball New Zealand announced on Thursday.
After the Ferns beat Australia in the final on Monday morning NZ time, it swiftly emerged that there was no prize money on offer, which stood in stark contrast to the Cricket World Cup, where the Black Caps took home $3 million for finishing second.
Prime Minister Jacinda Ardern was one of the loudest voices calling for the situation to be rectified, saying in an interview with The AM Show that sponsors are "ultimately the ones that derive benefit from us being the best on the world stage".
"Go on," she added. "Why not?"
ANZ was the first of the team's major sponsors to step up to the plate, pledging its support later on Tuesday, and they were joined by Sky, Netball NZ's broadcast partner, on Thursday morning.
They have since been joined by MYOB, the Silver Ferns' principal sponsor, and Puma, Netball NZ's apparel supplier.
The size of the payment was confirmed by the governing body on Thursday afternoon, with each of the 12 squad members to receive $25,000, a total of $300,000.
"We are so thankful to our wonderful partners for both their ongoing support of the Silver Ferns and the sport, and coming together to provide this financial boost in recognition of our world champions," Netball NZ chief executive Jennie Wyllie says in a statement.
"Netball New Zealand works tirelessly to increase the financial resourcing of the game and our players which is not an easy task.
"Elite players continue to work relentlessly for their love of the game without expectations of high remuneration, but this is a huge step forward and we are very grateful to our partners, who we could not do this without."
South Africa's players had earlier received a total of $130,000 in bonus payments after finishing fourth, thanks to naming rights sponsor Spar – a supermarket chain.
The Silver Ferns are next in action in October, when they take on Australia in the Constellation Cup, a four-test series that is set to be more hotly-contested than usual in the wake of the World Cup final.
More on SunLive...