Port of Tauranga's economic success benefits all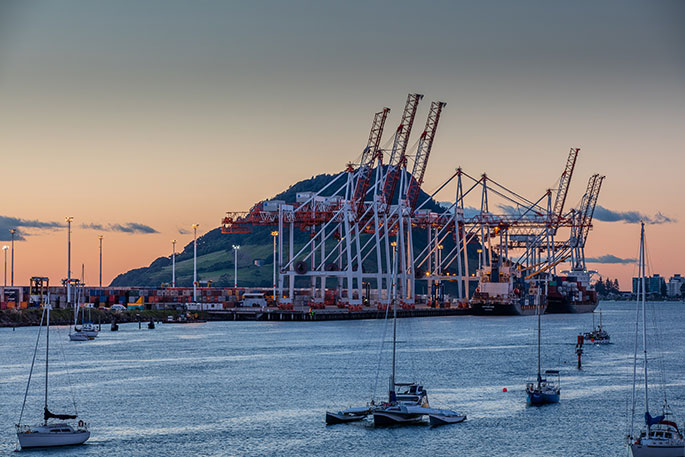 Tauranga's mayor is calling for government to support New Zealand's busiest Port.
"The government needs to invest in the regional transport network to improve the efficiency of moving import and export goods," says Greg Brownless.
"The productivity of the regional economy is impacted by the ability to get products to and from the Tauranga Port in a timely manner."
The Port of Tauranga supports local, regional and national economic growth and acts as a gateway for goods going to overseas and local markets.
Delivering products to the world's markets is the backbone of the NZ economy.
Investments through the Provincial Growth Fund, particularity in the East, will increase volumes of product exported through the Port placing increasing pressure on already constrained transport corridors.
Port of Tauranga operates two wharves one in Tauranga (Sulphur Point) and the other is in the Mount.
The Mount wharf alone handles 53 per cent more cargo than the Ports of Auckland and 252 per cent more than Port of Napier.
Greg wants to work with the Port and Government to explore options to improve the transport network, for the benefit of the country's economy.
"I have the support of my regional colleagues, who agree that the links are critical to the economic well-being of their local communities, and NZ as a whole."

More on SunLive...