Initiate Tauranga auction for suicide prevention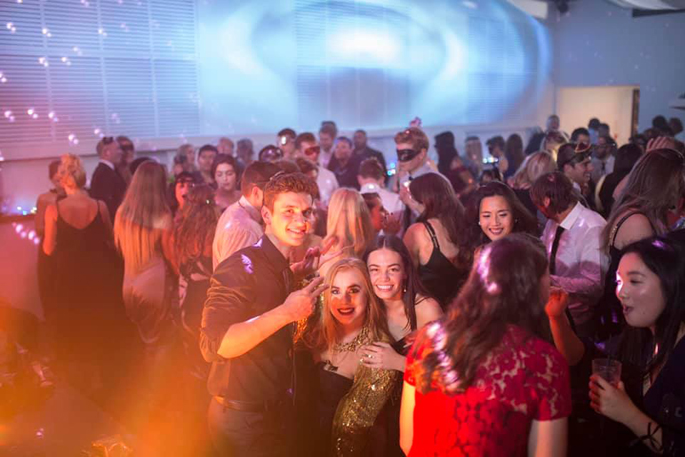 In conjunction with their Winter Wonderland charity ball, Initiate Tauranga are running charity auctions to raise money for suicide prevention charity Voices of Hope.
No doubt there will be some competitive bidders, with a round of golf with Blackcaps Trent Boult and Neil Wagner up for grabs, as well as a basketball session with New Zealand Breakers basketball player Finn Delaney, a painting by artist Helen Luxton, and a print by artist Laken Whitcliffe.
Initiate Tauranga director Lauren Qiu says mental illness is an important issue in our society at the moment, hence the groups decision to raise money for Voices of Hope.
"Voices of Hope is a not-for-profit charity that aims to provide hope to those struggling with mental illnesss.
"I think it is something we should be talking about, and creating awareness around."
Alongside Lauren, other Initiate directors are Ashleigh Gee, Lyndon Bird and Jonathan Boult, who all work to bring members of the Tauranga community together.
Initiate's vision is to assist with building a vibrant culture for young people in the Bay of Plenty.
Voices of Hope was founded in 2014 by Genevieve Mora and Jazz Thornton, who are both mental illness survivors.
Gen says she and Jazz use their past experiences alongside their passion for creating content to provoke and bring change.
"We do this by creating videos that target mental health issues as well as writing blog posts on different topics.
"Since the launch of Voices of Hope, our content has received both national and international recognition and has caught the attention of companies wanting to support their vision.
"The mission of Voices of Hope is to provide hope for those struggling with mental health issues by promoting mental well-being, empowerment and recovery."
Gen says the team at Voices of Hope are very lucky to have the support from the Initiate Tauranga team.
"When they reached out saying they wanted this year's charity ball to be in support of Voices of Hope we were so thankful. To have people that whole heartedly believe in the work we do at Voices of Hope is amazing.
"I have so much respect for the initiate team and think that the young people of the Bay of Plenty are so lucky to have a group of likeminded individuals working towards building a supportive and fun community.
"It's an incredible initiative that I believe should be in every city. We will never be able to thank them enough for their support."
To visit Initiate Tauranga's Facebook page, click here. If you would like to make a bid on the round of golf, the basketball session or any of the artworks up for auction, visit the TradeMe link here.
More on SunLive...