Car deemed pollution risk by Regional Council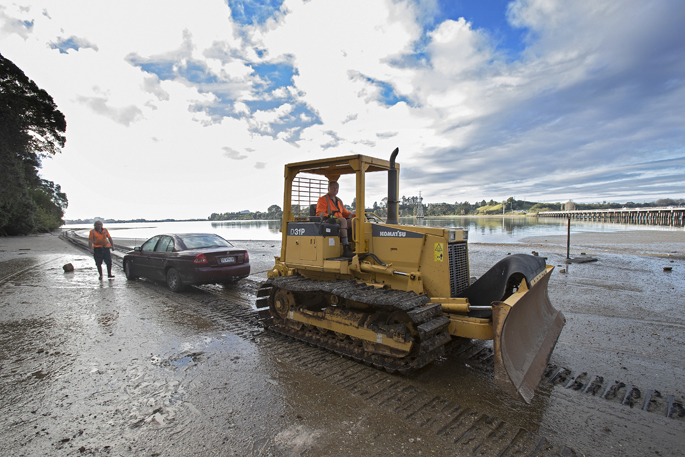 A car found in the water in the Maungatapu area has been deemed a pollution risk by the Bay of Plenty Regional Council and has been towed out this afternoon.
Representatives from Rowe Motors helped fish the car out and says it was just another day at the office.
"Things like this happen all the time," says John Edwards from Rowe Motors.
"We had one in Pahoia just yesterday and another a few days ago in Papamoa.
"The car is written off. It'd be good just for scrap metal now."
According to a member of the public who was watching the car get towed says water was near the top of the car's roof this morning.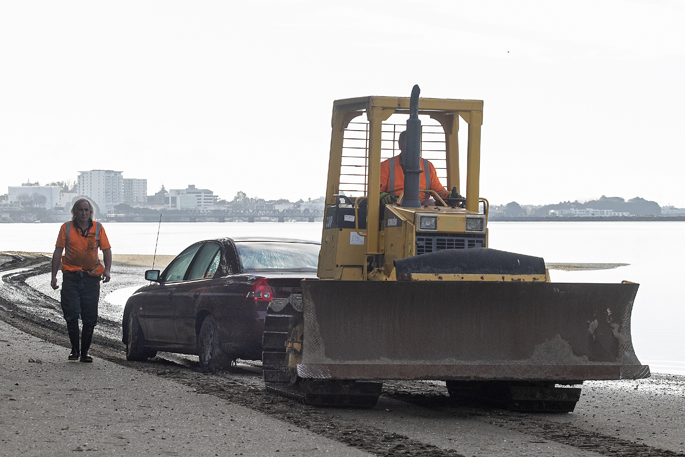 Urban Industry and Response team leader for the Bay of Plenty Regional Council Chris Brewer says the council became aware of a vehicle in the estuary after it was reported to the Pollution Hotline earlier today.
"Staff investigated and deemed the vehicle to be a pollution and safety risk, so requested Rowe Motors to remove it when it became accessible at low tide this afternoon.
"We are now in the process of contacting the vehicle owner to discuss cost recovery and determine if any further action is required."
A police spokesperson says they received a report of a car stuck in mud on Wikitoria Street near Maungatapu Road around 5.30am on Monday.
Police are unaware of how the vehicle got stuck and no injuries were reported.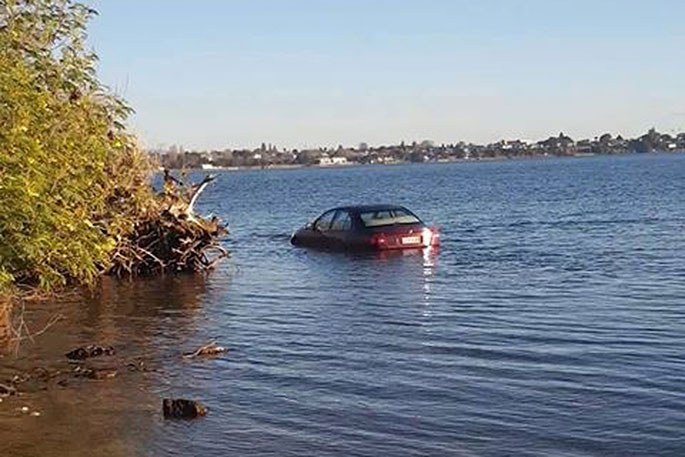 The car in the water near Maungapu. Supplied photo.
More on SunLive...