Wellsford Powerball player wins $16.5 million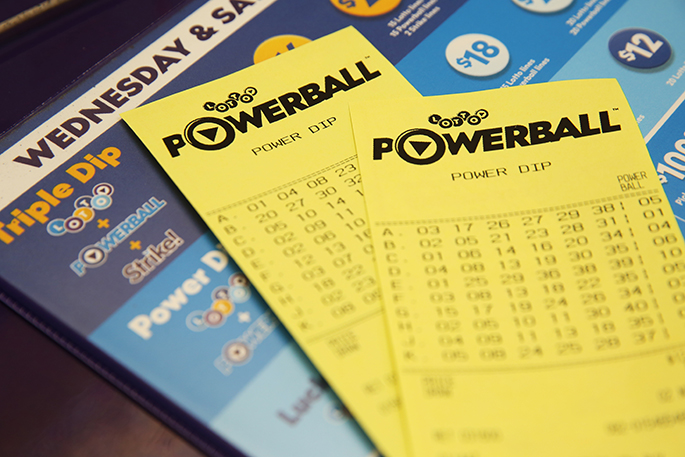 It will be a night to remember for a Wellsford Powerball player after winning $16.5 million with Powerball First Division in Saturday night's live Lotto draw.
The winning ticket was sold at Woodys Winners in Wellsford.
The $16.5 million prize is made up of $16 million from Powerball First Division and $500,000 from Lotto First Division.
This is the second time in just over a month that Powerball has been struck, with a Hamilton man taking home $10.2 million in mid-June. The man plans to ticket things off his bucket list, starting with a European summer vacation.
A Wellington Lotto player will also be celebrating today after winning $500,000 with Lotto First Division. The winning Lotto ticket was sold on MyLotto.
Strike also rolled over last night and will be $400,000 on Wednesday.
Sixteen Lotto players from around the country will be celebrating after each winning $18,666 with Lotto Second Division in Saturday night's live Lotto draw.
One lucky player also won Powerball Second Division, taking their total winnings to $38,056. The winning Powerball Second Division ticket was sold on MyLotto to a player from Auckland.
The winning Second Division tickets were sold at the following stores:
Opononi Four Square - Kaikohe, Corner Cardz N Magz – Whangarei, MyLotto (+PB) – Auckland, Roselands Lotto – Papakura, Countdown Manukau City Mall – Auckland, Gordonton Superette –Hamilton, Pak N Save Rotorua – Rotorua, Unichem Stortford Lodge Pharmacy – Hastings, MyLotto – Manawatu, Hutt City New World - Lower Hutt, Miramar New World – Wellington, MyLotto – Ashburton, Countdown Kaiapoi – Kaiapoi, Halswell New World – Christchurch, St Martins New World Supermarket – Christchurch, and New World Centre City – Dunedin.
Anyone who bought their ticket from Woodys Winners should write their name on the back of their ticket and check it immediately in-store at any Lotto shop, online at MyLotto.co.nz or through the Lotto NZ App.
Players can phone Lotto NZ on 0800 695 6886 if they want to enquire about the best way to claim a prize.
More on SunLive...