What's on – Haggis, drifting and acoustic music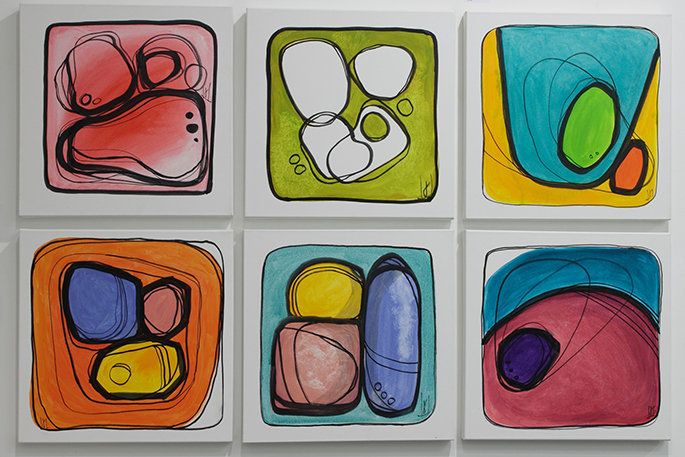 Kia ora and welcome to Saturday. Check out some local activities including a haggis tasting in Gate Pa.
Although it was a cold night last night, it's looking like it will be mainly fine today with westerlies dying out.
It's a three-clothing-layer day, with an expected high of 15 degrees and an overnight low of 6 degrees.
On Sunday July 21, we're cloudy periods with light winds. The week ahead up to next Sunday is also bringing us mainly fine weather with light winds.
On this day in 1892, a NZ steam locomotive – the Wellington and Manawatu Railway Company's locomotive No. 10 - established a world speed record, averaging 68 km per hour on a two-hour run and hitting a top speed of 103 km per hour. The record was celebrated by Will Lawson in his 1900 poem, 'Big Bull Yank':
Now hear the sound of her hard exhaust, as her weight leans on the train
There's a heavy roar as the bridge is crossed, and she is free on the plain.
Where the flax-leaves gleam in the autumn sun, you can hear the great wheels romp
She's breaking her heart for a record run, by the Tokomaru swamp.
Today there are a huge range of indoor and outdoor activities to be involved with.
There's live painting happening in the Macandmor Gallery in the Goddard Centre in Devonport Rd from 11am – 2pm with Janice Giles. Come and watch her paint live!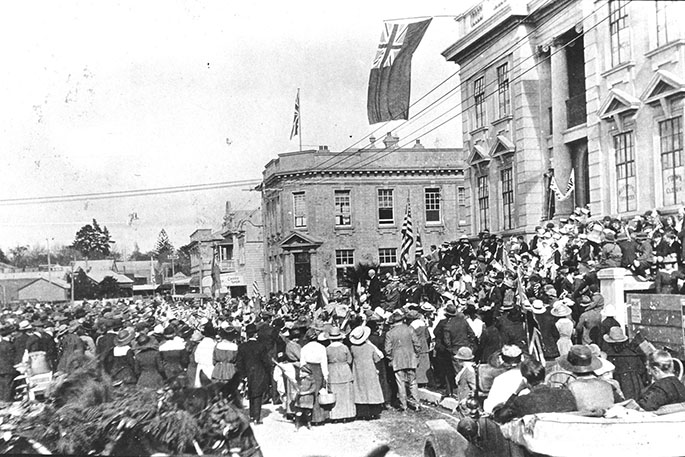 Our Place Tauranga and the Tauranga City Council have a Peace Day Exhibition at Our Place Tauranga in Willow St to commemorate 100 years since peace celebrations were held throughout NZ in July 1919. Come down and check it out. More here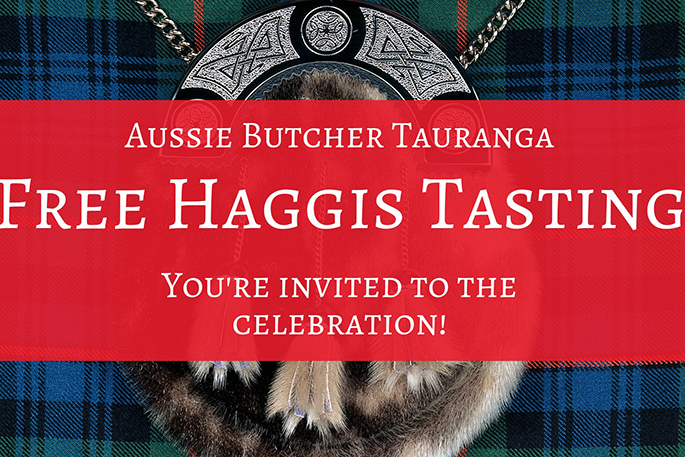 There's free haggis tasting with the piping in of the haggis at 11am at Aussie Butcher Tauranga at the Gate Pa Shopping Centre. Tomorrow July 21 is the anniversary of Robbie Burn's death but the butchers are commemorating it today. Robbie was a great Scottish poet who died at the age of 37 on July 21 1796. He was very fond of haggis and wrote an ode to the haggis. It is traditional for the chef to carry in the haggis, accompanied by the piper and the person who will address the haggis. The Aussie Butcher butchers will be having the haggis piped into their shop at 11am, complete with bagpipes and men in kilts. Following that there will be free haggis tastings. Come and join in the fun! More information here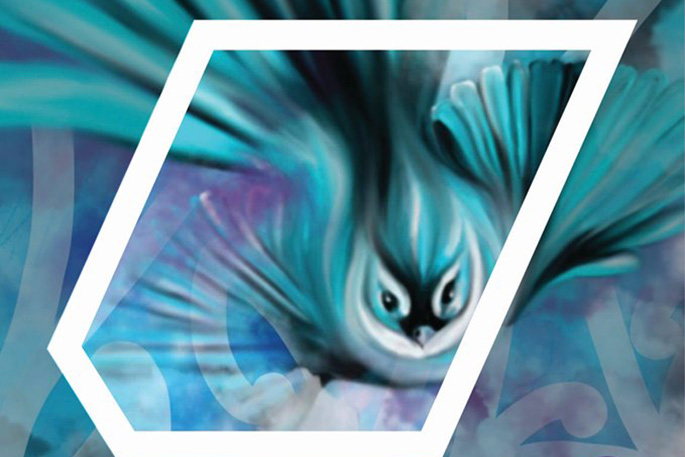 The art show Resilience, by Jessica Collins and Symphony Rimaha, presented by the Graeme Dingle Foundation in conjunction with The Incubator Creative Hub can be viewed daily over the weekend at the Tauranga Historic Village from 12pm – 2pm. The exhibition runs until July 21.
Also at the Tauranga Historic Village is the exhibition 'Tohorā Iti – Small whale', an installation by Elizabeth Haider at the Incubator Creative Hub. The exhibition opens at 9am. For more information click here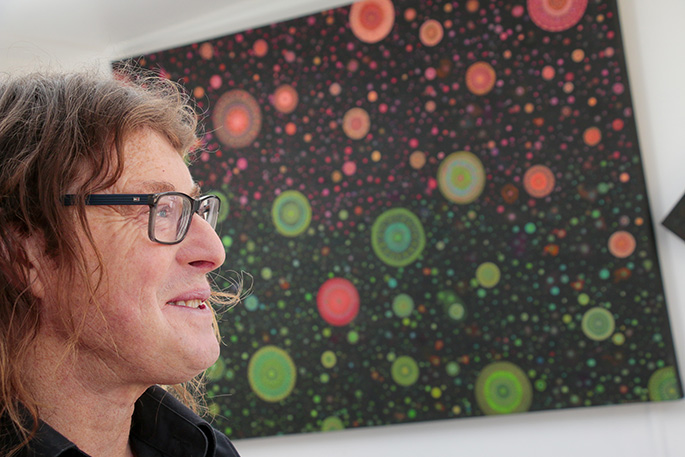 Check out John Baxter's exhibition 'Circles and Signs' at The Incubator. It runs until July 31. More here.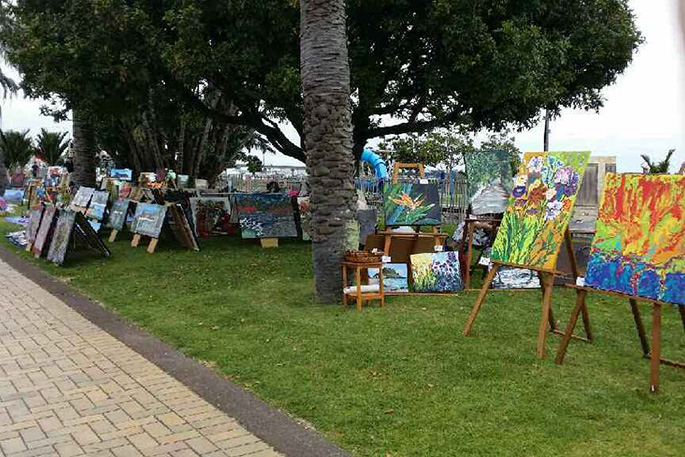 Art on the Strand is running from 9am – 5pm on the Tauranga Waterfront. Come and meet the artists and see original work for sale. More here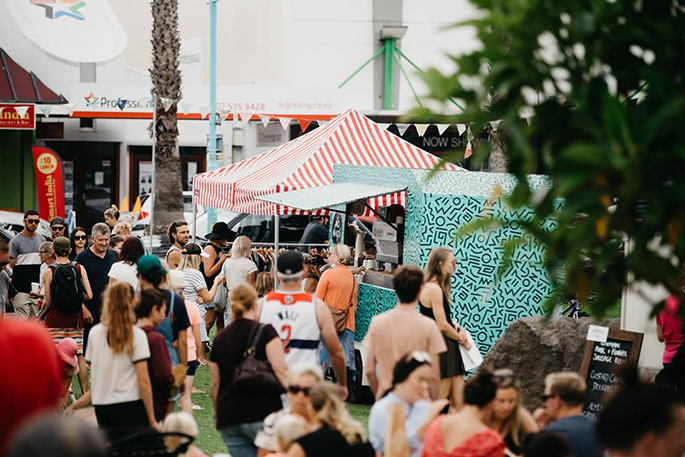 The Little Big Markets are in Papamoa today from 9am – 2pm. Come along and enjoy gourmet street food and food truck vendors, as well as a curated selection of stallholders to peruse. Live music, face painting, a petting zoo and lots of activities, all down at the Papamoa Pony Club. More information here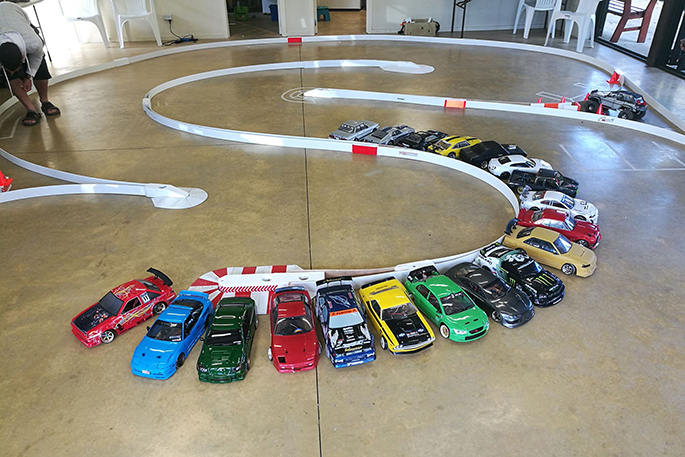 If you're into drifting, the Saturday Slides are on at the Tauranga RC Drift Club today. Come down and watch from 11am – 6pm. More here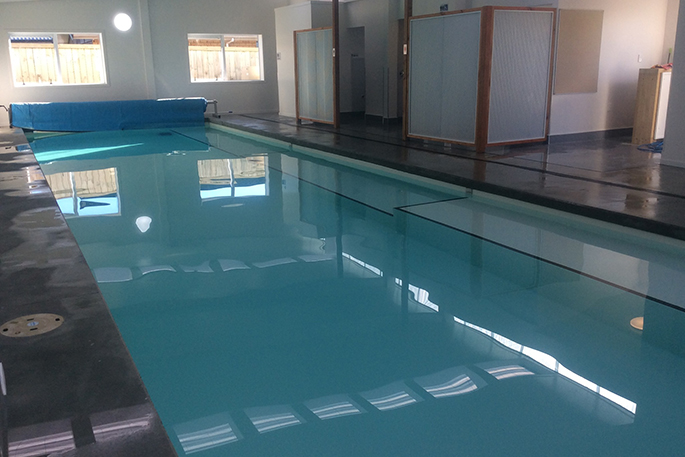 The Paengaroa Swim School is hosting a free Open Day in Te Puke from 11am – 1pm. All are welcome to come to the blessing and ribbon cutting ceremony at 11am. .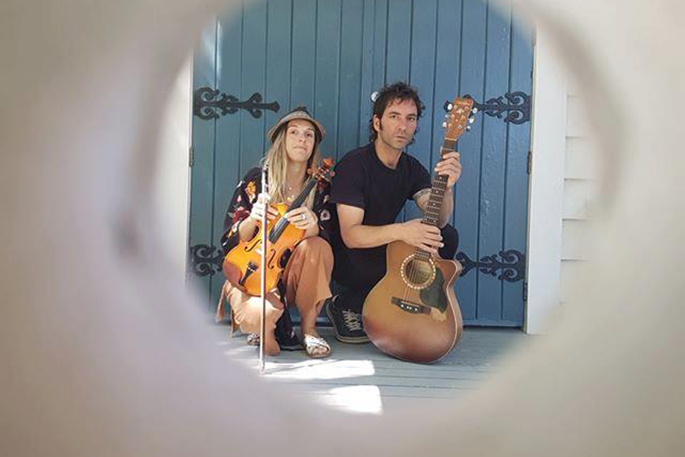 Like live acoustic music? Camila and Santiago will be performing tonight in the Barrel Room from 6.30pm – 9.30pm.
For more of what's happening today see below:
Art On The Strand
Original Art for Sale. Weather permitting. 9am - 4pm - The Strand, Tauranga. Tauranga Society of Artists
---
Bay Network Singles Club
Single, over 50? For weekend dinners, barbeques, outings. Ph Jonathan 572 2091, Maureen 021 112 3307
---
Lion's Annual Book Sale
Books wanted for Tauranga Harbour City Lions late November book sale. Drop off points are Smith City Bethlehem Town Centre, Mitre 10 Cameron Rd, Golf Warehouse Chapel St & Gilmours at The Crossing. No magazines, Reader's Digest or encyclopaedias. Ph 576 7105
---
LOL Laughter Wellness
We don't laugh because we're happy, we're happy because we laugh! Come join us. Arataki Community Ctr, Zambuk Way, Mt Maunganui. 11-11.45am. Ph: Trish 0220366768 or Email: lollaughterwellness@gmail.com
---
Mira Corbova Art Exhibition
+ fashion show 5-7pm. Exhibition runs until 25 July Tues-Sat 11am-4pm at The Art Lounge, 117 Willow St
---
Otumoetai Tennis Club
Adult tennis. Start time 1pm. Bellevue Park Windsor Rd (adjacent to swimming pool complex). New players & visitors welcome. Ph Fred 544 5088
---
Petanque
Sat & Tues 12:50pm. No equipment needed. Nice low impact sport to enjoy outdooors. Ph Jo Ann 578 3606
---
Rhythm Foxtrot & Waltz
Ballroom dancing at Mt RSA Thurs 10am-12pm & Tga Citz Club on Sat afternoons. Ph 572 4272
---
Steampunk Tauranga Fashion Show
Fundraiser with Welcome Bay Lions. Tonight at Greerton RSA. Tickets from Robyns Cottage, $30 includes supper & 1st drink. See Steampunk Tauranga on Facebook
---
Taoist Tai Chi Tauranga
Tauranga: 15 Koromiko St, Judea, 8:30-10am. Celebrating 50 years Internationally & 30 years in NZ. New Beginner classes in August. Ph 578 6193 for full info
---
Tauranga Farmers Market
7:45-12noon Tauranga Primary School cnr Cameron Rd & 5th Ave. Fresh & artisan products direct from producers. Ph 0274 915 876
---
Te Puke Scottish Society
Tartan Dance, War Memorial Hall 7:30-11pm. Lovely supper. Live music, air conditioned hall. $7 entry. Valerie 573 7093
---
Tree Crops Tree Sale
Katikati A&P Showgrounds 10am-12:30. Fruit, nut trees & more. Cash/Eftpos cash out only. Best selection found early. Laura 027 428 9998
---
Visual Arts Workshop
Nga Toi Maori, practical guide to acrylic painting with Contemporary Maori Artist, Arohanoa Mathews. 10-2pm, The Artery, Historic Village. Book@ www.theincubator.co.nz. Ph 571 3232
More on SunLive...