Eagle soars to national title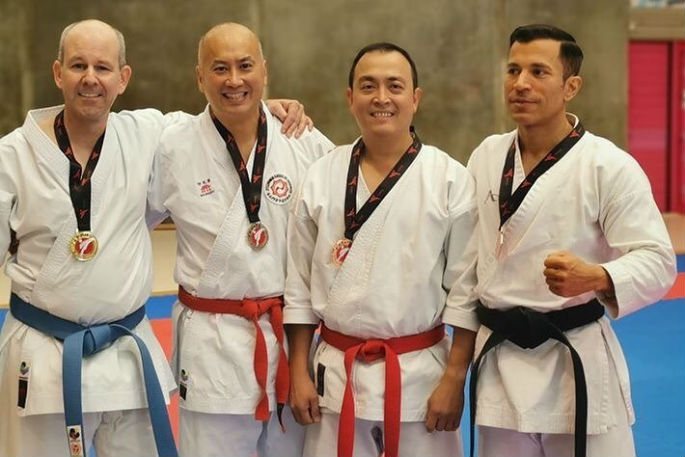 The Tauranga Breeze breakfast radio jock Mark Eagle is a champion again.
And it has nothing to do with the ratings.
Away from the radio mic' he shares with Jolene James over porridge and toast, he is a national karate champion… for the ninth time.
"Gold medal in the veterans Kata division at the New Zealand championships in Auckland, so absolutely delighted," says the three-decade martial arts exponent. He says it was particularly tough competition and had to beat a former Filipino champion to get to the final.
"I saw him warming up and I thought: 'wow, he's good, he's sharp'. So I am delighted I managed to achieve my goal."
Last week Mark featured in The Weekend Sun after winning a gold and silver at the Hamilton championships. Now he has gone one further. And just a few days after his big win, Mark Eagle has the where-to-now all sorted. At least in his mind and depending on the available coin.
"Hopefully next year I can go to the Oceania Games in Noumea. And from there, the World Masters Games in two years."
For the first time ever, karate has been included as a sport at the Masters Games.
"That would be the absolute pinnacle for my age group in karate," says the national champ.
And it's in Japan – the spiritual home of karate.
"Although I have been doing karate for more than 30 years, I have never been to Japan. I must be one of the few."
Master Sugihara Kenpu is the founder of Mark's particular karate style called Fushin Ryu. The Master is 97-years-old and still training and teaching every day.
"I want to be like him," says Mark. He says it would also be an honour to meet him, train with him and represent New Zealand at the Masters Games.
More on SunLive...