Toi Ohomai embrace Maori AB's game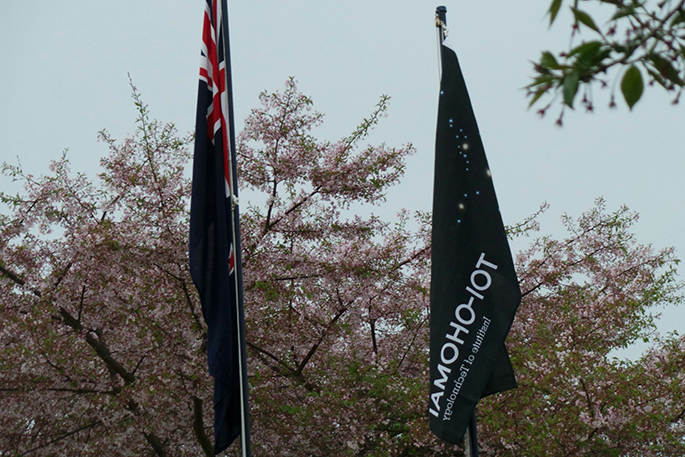 Toi Ohomai Institute of Technology is throwing its weight behind the Bay of Plenty Rugby Union to help deliver a week of activities in a bid to highlight Maori and Pacific Island rugby ahead of this week's game.
The Maori All Blacks rugby team take on Fiji this Saturday at the Rotorua International Rugby Stadium and the union in partnership with Rotorua Lakes Council and New Zealand Rugby is hosting a week-long celebration ahead of the game, with a range of activities.
Bay of Plenty Rugby Union Chief Executive Mike Rogers says the vision to deliver a week of activities that highlighted Māori Rugby was a key part of the bid, with Rotorua Lakes Council securing the hosting rights for the Māori All Blacks versus Fiji test match.
Mike says a highlight will be the New Zealand U20s taking on their Fijian counterparts, who are staying at Tangatarua Marae at the Toi Ohomai Mokoia Campus this week, in the curtain-raiser this Saturday.
"The idea of having an under 20s opening match was tabled with Fiji Rugby and the strong relationship was critical in getting them to bring their U20 team to play the Maori U20 alongside the senior teams."
He says Personal Development Manager Ati Aaifou-Olive played a key role in securing the Fiji Under 20s squad to Rotorua this week and worked with Toi Ohomai to make this happen.
Ati says the support from Toi Ohomai has been invaluable and he would not have been able to pull off the U20s visit without it.
"Toi Ohomai have been so supportive of the Fiji U20 team to make sure their stay in Rotorua will be memorable. From providing the Tangatarua Marae, to helping connect the Rotorua Fijian community with the team and assisting with transport to make the U20 game come to life. I can honestly say they are a crucial component in making this happen. The game would not have happened without their support and enthusiasm to host our visitors and be part of the larger event.
"It sends a strong message to our guests, our rugby community and most importantly, to our Fijian community that Bay of Plenty Rugby and Toi Ohomai care and want to be seen as contributors to a positive Rotorua community."
Toi Ohomai Head of Marketing and Communications Jess Barnett says the Institute has a long-standing relationship with Bay of Plenty Rugby.
"Toi Ohomai has been the exclusive education sponsor for Bay of Plenty Rugby Union for the past three years. Our sponsorship allows us to support big events like the Mitre10 Cup, as well as grassroots community-focussed events like the Baywide Secondary Schools competition and women's rugby".
Jess says Toi Ohomai has also secured 300 tickets to give away to try and "black out" a Toi Ohomai zone within the stadium. She says all those who receive the tickets are asked to turn up to the game wearing All Black.
"We're keen to get behind New Zealand, and what better way to support by dressing up and supporting from the sidelines?"
Toi Ohomai will also be at the game with a Whānau Zone where families can come and enjoy some pre -and post-match games and will also have a stand at the Ahurei Paskika Mini Festival outside the gate.
Anyone wanting free tickets can email marketing@toiohomai.ac.nz and must wear black to the game. Other activities during the week include a holiday programme for kids, church service, pool party and the Ahurei Pasifika Celebration. For more information visit the Ahurei Pasifika Facebook page.
More information:
Māori U20 v Fiji U20
Saturday, 20 July, 5pm kick off
Rotorua International Stadium
New Zealand Māori v Fiji
More on SunLive...