$1.6 million boost into BOP trades scheme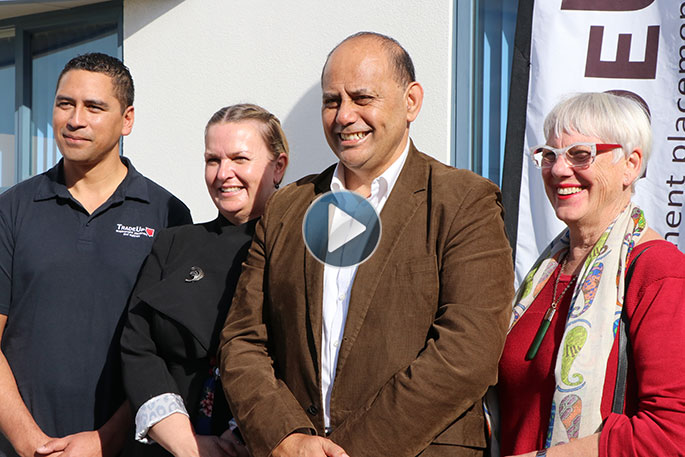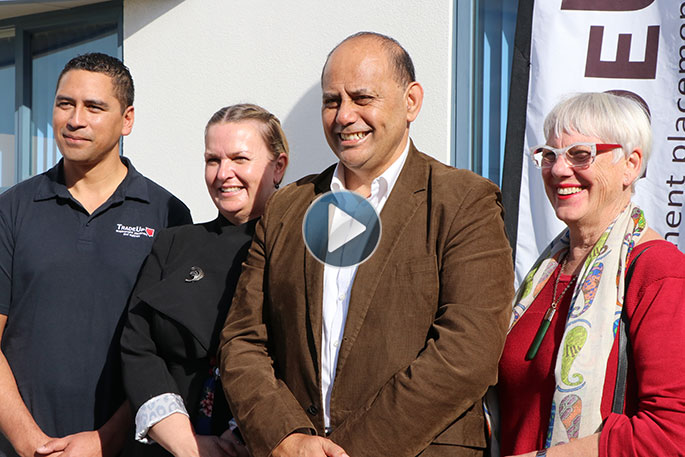 Click the image above to watch the video
Minister of Employment Willie Jackson announced a $1.6 million investment into the Pathway to Trades programme at BCITO in Tauranga today.
Pathway to Trades, a new scheme under the He Poutama Rangatahi programme, aims to get the 'invisible' group, youth aged 16 and 17, to get involved in the trades.
Alongside Minister Jackson, Tauranga Mayor Greg Brownless was in attendance, as well as Rotorua Mayor Steve Chadwick, and list MPs Jan Tinetti and Angie Warren Clark.
Co-director of TradeUp Geoff Christophers and Pathway to Trades manager Charlie Savage, say the funding is pivotal to their project.
Geoff says the TradeUp team work alongside the Ministry of Social Development to target at risk rangatahi who have little skills, confidence or qualifications, and work to prepare them for the workplace, as well as working with them once they are employed.
TradeUp supports individuals aged 16-24 into apprenticeships in trade-based industries across the Western Bay; in particularly Rotorua and Tauranga.
Willie says the Pathway to Trades scheme will provide young people both who are on or off the benefit the help they need to start those apprenticeships, particularly industry-based training in the construction, engineering and automotive industries.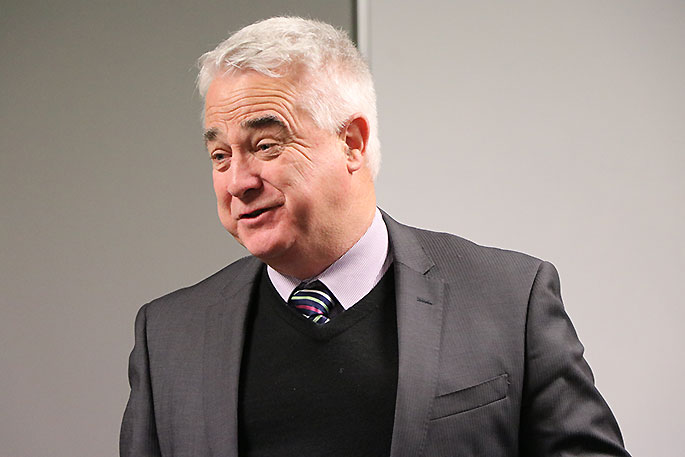 Tauranga Mayor Greg Brownless.
"Post-placement support for up to one year is also provided – this helps employers access labour to meet the region's demands for growth," Willie says.
"There's a real need to future-proof the region with a skilled labour force, and the Pathway to Trades programme gives local established tradies funding to create work opportunities for rangatahi.
"This initiative creates opportunities for rangatahi to become qualified tradespeople – and that means work which could lead to jobs with high potential and ultimately, a transformative impact on the lives of rangatahi and their whānau."
As the Pathway to Trades manager, Charlie promises to take the youth on and give them the one on one support they perhaps haven't had growing up.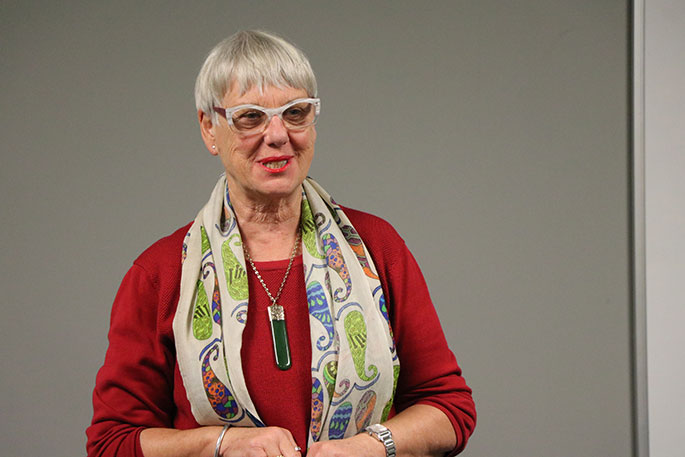 Rotorua Mayor Steve Chadwick.
Willie says he is pleased to be in Tauranga to announce the Pathway to Trades funding, as it is great to get out into the regions to see what schemes people like Geoff and Charlie are implementing into the community.
"While the programme's main focus is on giving rangatahi a meaningful connection with employment, often for the first time, the positive spinoffs for the wider community include more resilient local economic and rangatahi with a strong sense of self-worth," Willie Jackson says.
The programme has the support of local employers, secondary schools across the Bay of Plenty and community groups.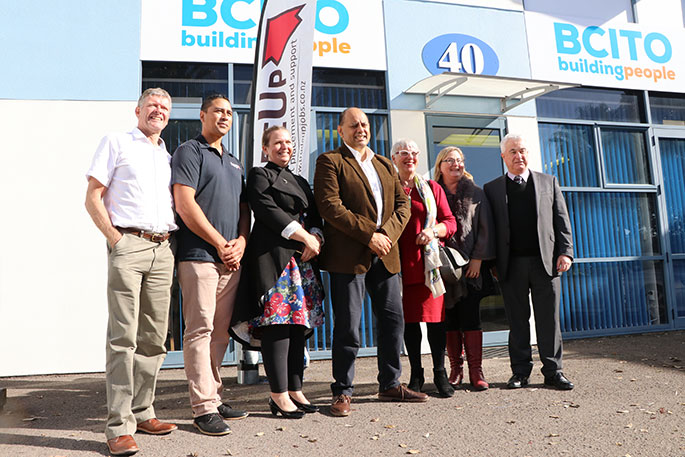 More on SunLive...