Start brainstorming ideas for a 'Blue Do'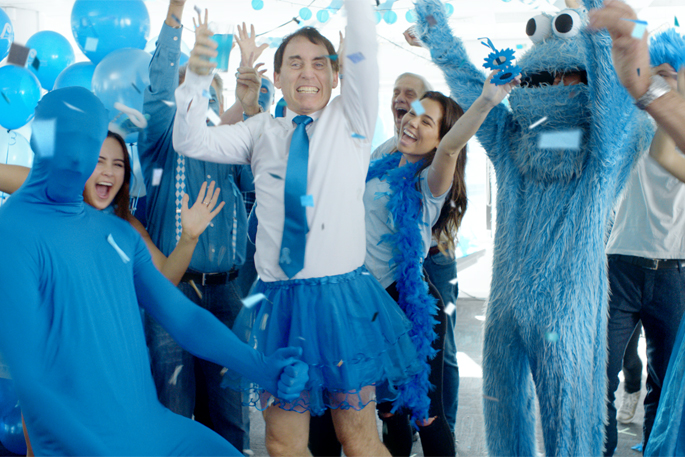 Bay of Plenty residents are being called on to get together and host 'Blue Do' social fundraising events in support of Blue September, the official awareness and fundraising month for the Prostate Cancer Foundation.
Whether it's a golf day, blokes BBQ, girls' night out, morning tea at the office or anything that brings people together and encourages men to get checked, every dollar raised through 'Blue Do' events in September goes towards funding ground-breaking research and providing support to men and their families facing up to prostate cancer.
Ninety three registered 'Blue Do' events took place in the Bay of Plenty region in September 2018 with a total of $20,963 raised in support of Blue September.
Prostate Cancer Foundation CEO Graeme Woodside is challenging people in the Bay of Plenty to out-do their 2018 efforts and encouraging 'Blue Do' organisers to get their plans underway.
"We were impressed with the terrific effort from Bay of Plenty locals last year, and I know that there's plenty of people busy working on their 'Blue Do' ideas right now," says Graeme.
"Bay of Plenty men rely on the funds raised through Blue September to provide advocacy and support services so this is a great way to help out men on your region while having some fun."
Go to www.blueseptember.org.nz to find out how to put on your own 'Blue Do' and raise funds to join the fight against prostate cancer. Free Blue Do packs include awareness information and decorations to add extra atmosphere to registered 'Blue Do' events.
Prostate Cancer in New Zealand:
Prostate cancer is the most common cancer in Kiwi men.
One man is diagnosed every three hours, two will die each day.
Around 3,000 men are diagnosed with prostate cancer every year – that's on par with breast cancer diagnosis levels.
Prostate cancer is family issue – if a man has two or more first-degree relatives who were diagnosed with prostate cancer under the age of 65 years, then his risk increases by 5-11 times.
Early detection saves lives – it's as simple as that. A blood test is all it takes to start the process – simple and quick.
If you're between 50-70 then consider an annual prostate check that includes both a PSA blood test and a digital rectal examination.
Men over the age of 40 are strongly recommended to have regular prostate checks if there is a family history of prostate cancer.
More on SunLive...