Te Puna and Tauranga to clash in rugby final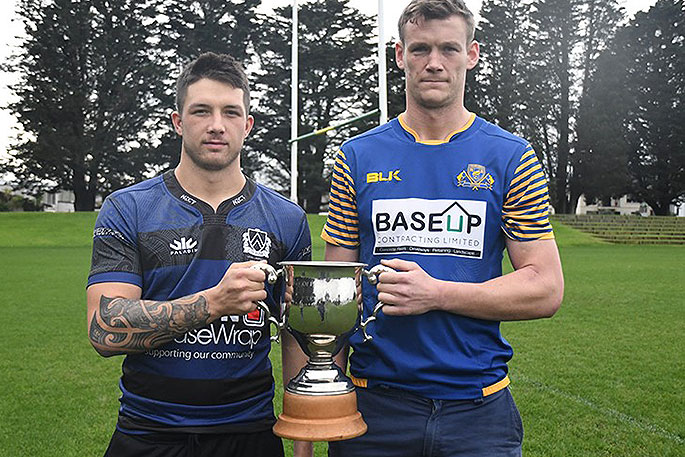 It will be a game that will have many people on edge as they watch Te Puna take on Tauranga Sports in the Baywide Men's Club Rugby final this weekend.
Te Puna is celebrating 100 years and never won the final and many rugby pundits' predicted Tauranga Sports wouldn't get past last weekend's semi-final.
The Farmlands Co-operative Baywide Men's Club Rugby season has come down to a weekend extravaganza of rugby across the Bay of Plenty.
Tauranga Sports coach Culum Retallick is predicting a big clash for the two sides in the premier 1 clash, being held at Maramatanga Park on Saturday at 2.45pm.
"It will be a good game for both clubs. For Te Puna, it's 100 years they couldn't have written the script any better.
"Obviously, for us, we are a young team who will turn up and have a go."
The Tauranga Sports coach says while there is some pressure on his side, the majority of it will rest on Te Puna's shoulders.
"I think all the pressure is on them. They're at home, they've never won it before. No one was predicting us, to turn up and beat them. So, we will just turn up and have a go."
Te Puna coach Aidan Kuka says their close semi-final match against Greerton Marist was the perfect preparation for this weekend's game.
"It was pretty dramatic, but we got there. It was very tough and Greerton were very physical. They came to play and we had to find that little bit of something and we actually managed to hold our nerve and do it.
"It's probably solidified the belief and the character that we've been building in this team over the year. The way we just managed to pull that win off Greerton. It shows we can play under pressure, keep our cool and be composed."
Both coaches' say this week's build-up for the final would be based around resting tired bodies and working on minor points in their game plan.
In the other finals in the men's Baywide; Te Teko will host Marist St Michael at Dunderdale Park for the Premier Men 2 final, kick off is at 2.45pm.
Te Puna Development side, host Te Puke Development at Maramatanga Park for the Premier 1 Development final, kick off is at 12.30pm.
In the Premier 2 Development final, Ngongotaha host Te Teko at Ngongotaha Domain, kick off is at 1pm.
The Division 1 final, sees Paroa hosting Judea at Lawson Park, the game gets underway at 2.45pm.
Katikati will host Edgecumbe at Moore Park in the Division 2 final with the match expected to kick off at 2.30pm.
Click here for the Farmlands Men's Club Rugby final draw, results and standings.


More on SunLive...