New experiences for young athletes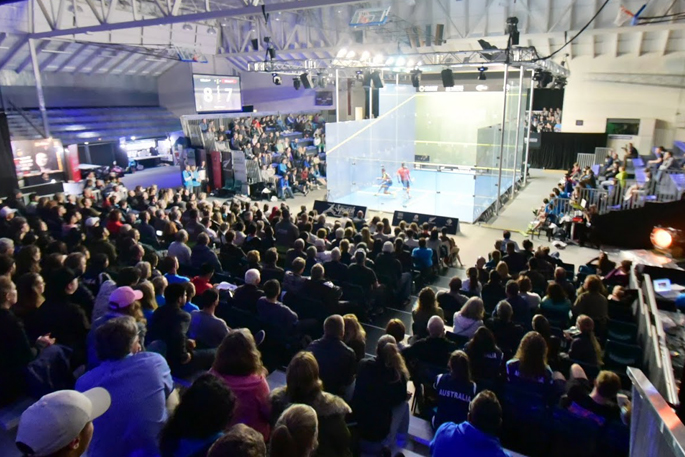 Bay of Plenty teens are tearing up the squash court at a prestigious tournament in Malaysia.
A group of 12 students from all around Tauranga is competing at the Penang Junior Open, alongside 48 other young players from around NZ.
Squash Bay of Plenty coaching director Robbie Wyatt says the competition is one of the biggest junior tournaments in the world, hosting about 900 players from a range of countries.
He says the competition is an awesome opportunity for the squad to experience squash at an international level.
"Some of the young people playing from other countries are the best in the world. This is an offshore experience for our Bay of Plenty players to see what the standard is out there in the big wide world of squash.
"It's a trip for a lot of learning for the future. Girls and boys who want to make world junior teams in the future will be able to see where they have to get to and what level they have to get to in the years to come."
Mount Maunganui Squash Club member Emma Merson is one of the 12 BOP squash players competing in Malaysia at present.
The 13-year-old has been playing squash since primary school and this is her first time competing internationally.
"I'll try my hardest to win some games, but if I don't that doesn't matter.
"I'm just happy that I got selected and get the opportunity to learn about different squash players and techniques that they use."
Emma says she has been training hard for the tournament, spending most days after school at the club.
Robbie says that many of the players in the BOP squad have never competed internationally before.
"I'm excited that we have so many new kids in the squad that have never experienced offshore competitions before.
"It's great seeing how pumped up a lot of our young athletes get, and it's a massive eye-opener playing squash in a country like Malaysia."
The Penang Junior Open is running from July 9-14.
Mount Maunganui Squash Club runs a junior club night on Thursdays from 4pm to 5.30pm. Members of the public that are under 18 are encouraged to attend and give squash a try for a gold coin donation.
More on SunLive...