McLaren Falls death: trial set down for two weeks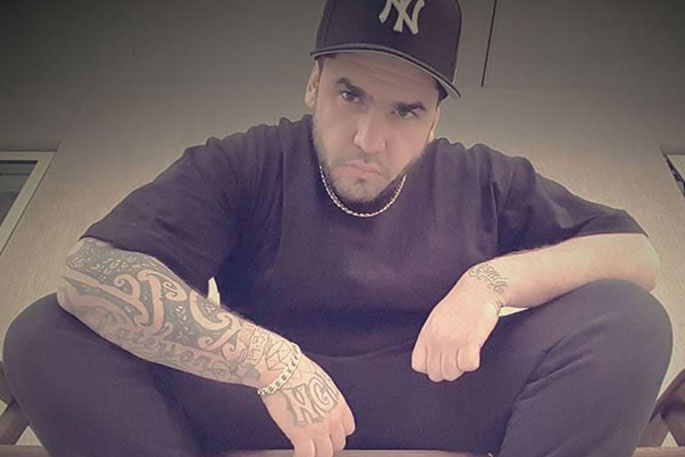 "We've got you now."
Those were the words used to taunt Mitchell Paterson as he lay dying in the back seat of a silver Subaru Impreza in the early hours of July 11 last year, a court has heard.
His body was found four days later, at McLaren Falls, near Tauranga in the Bay of Plenty.
Those accused over his death are on trial at the High Court in Hamilton.
Leon Colin Wilson, 49, is charged with manslaughter, kidnapping and conspiring to defeat justice.
Christopher Ramia Smith, 34, is charged with manslaughter, kidnapping, and conspiring to defeat justice.
And Chloe Nardiah Leigh Kerridge has been charged with kidnapping and conspiring to defeat justice.
The court heard that Paterson, a 26-year-old Ngāruawāhia father of one, was allegedly lured to the car by Simon Walker under the guise of a drug deal.
But on realising Walker was there to deliver him to Waikato gang boss Leon Wilson, a struggle ensued.
Dylan Boyle, the driver of the Subaru and a friend of Kerridge, said he wasn't aware of the plan to take Paterson to Wilson's home but followed instructions to drive because he was scared.
"I could hear the car shake, cracking ... heavy breathing.
"I freaked out so I drove. [Paterson had] one leg in and one leg out."
Boyle said he turned his head to see Walker had his right arm around Paterson's neck, in a headlock position.
Paterson kicked out the rear passenger window and Boyle was told to pull over.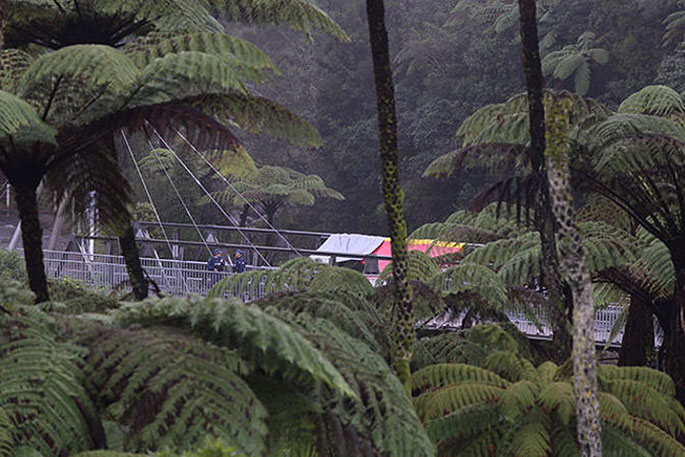 Police at the scene where Mitchel's body was found in McLaren Falls. Photo: Cameron Avery/SunLive.
It was at this stage that Smith, who was in another vehicle, entered the Subaru.
Smith and Walker then started taunting Paterson, who was unresponsive by this stage, Boyle said.
"Once [Smith] got in, [Paterson] wasn't moving, he wasn't in a position to move either.
"[They said] we've got you now... and [words] along the lines of 'You f...ed up', and, 'You shouldn't have done what you did'.
"Chloe was telling me she'd get my window fixed and to not freak out."
On arrival at Wilson's Pohutukawa Dr home, Walker and another man dragged Paterson to the garage where there were attempts to wake him.
"I could hear slapping sounds, voices, [saying] wake up Mitchell, you're all good, come on bro."
Boyle went home after that but was contacted by Kerridge the next day.
"She told me Mitchell hadn't woken up and we could be in trouble.
"I was freaked out, I didn't want anything to do with it."
The trial is being presided over by Justice Paul Davison and is set down for two weeks.
Boyle, 21, earlier pleaded guilty to kidnapping and obstructing justice.
Walker, 36, earlier pleaded guilty to manslaughter, kidnapping, obstructing the course of justice and interfering with human remains. He is yet to be sentenced.
Three others; Grant Stewart Wickens, 33, James Lee Green, 27, and Kyra Betteridge, have all pleaded guilty to charges related to Paterson's death. Walker and Wickens are awaiting sentencing.
More on SunLive...