McLaren Falls death 'an accident' court hears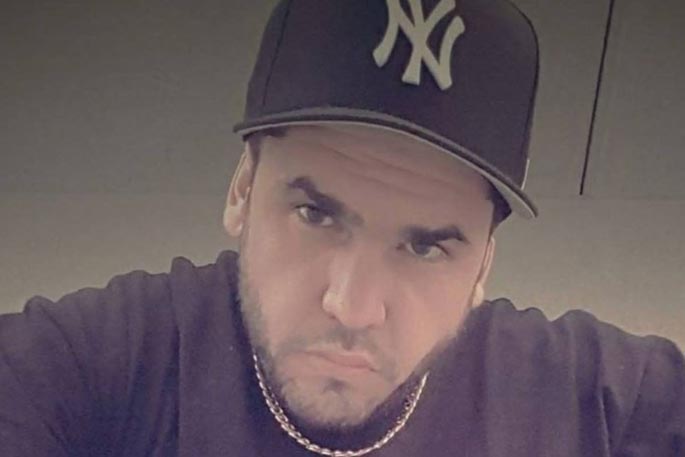 They were only supposed to pick him up for a telling-off from a gangster, but instead Mitchell Paterson ended up dead and dumped over a waterfall.
A court has heard how the hurt ego of a Waikato gang leader prompted a visit to the Ngaruawahia father of one that soon turned fatal and ended with a group frantically discussing throwing water on Paterson to revive him before allegedly abandoning the idea in favour of covering their tracks.
Leon Colin Wilson, president of the Waikato chapter of the Nomads, is on trial for the manslaughter of Mitchell Curtis Rehua Paterson.
Paterson, 26, was found dead at McLaren Falls, near Tauranga, on July 13 last year.
Police say he died of injuries inflicted during an assault.
Wilson also faces charges of kidnapping and conspiring to defeat justice.
Two of his associates are also standing trial.
Christopher Ramia Smith, 34, is charged with manslaughter, kidnapping, and conspiring to defeat justice.
And Chloe Nardiah Leigh Kerridge has been charged with kidnapping and conspiring to defeat justice.
The opening arguments were heard at the High Court at Hamilton on Monday.
Crown prosecutor Jacinda Foster told the jury it was a petty and puerile response to rumour and innuendo that led to Paterson's death.
She says Wilson became angry after hearing that Paterson, a local drug dealer, had been making smart comments and statements poking fun at him, and at Waikato Mongrel Mob leader, Sonny Fatupaito.
Kerridge was the one who informed Wilson of the comments, though she had not heard the recording herself.
Wilson then ordered his prospect, Simon Walker, who is also Kerridge's partner, to hunt Paterson down.
"These three are associates, they, together with others, acted together to confront and detain Mr Paterson in an act of events that ultimately cost him his life."
She says after finding Paterson at a Hamilton address, Walker then coaxed him into a car, intending to deliver him to Wilson's Pohutukawa Dr home to have a chat.
Paterson struggled with Walker, and after kicking out a window, Wilson, who was in another car, ordered Smith to help detain Paterson.
"Paterson's reaction to seeing Mr Wilson was one of shock, one of fear, but of course there was nowhere that Mr Paterson could go."
While Walker held Paterson in a chokehold in the back of the vehicle, Smith sat on his legs.
But on arrival at Wilson's home, Paterson was "blue in the face and unresponsive".
Attempts were made by the group to rouse him but they were unsuccessful. They discussed throwing cold water on him or attempting to revive him but realised he was dead.
The group then hatched a plan to get rid of Paterson's body, with Wilson opting to put his body in a vehicle and set it alight.
But those responsible for discarding his body hatched another plan: to throw it from a bridge at McLaren Falls.
Wilson's lawyer, Roger Laybourn, says his client only wanted to talk to Paterson.
"The sad reality is you cannot talk to anybody who is deceased, he wanted to talk to this man and have a conversation."
The Crown will call their first witness on Monday afternoon.
The trial is being presided over by Justice Paul Davison and is set down for two weeks.
More on SunLive...