Around the steampunk world in almost 80 ways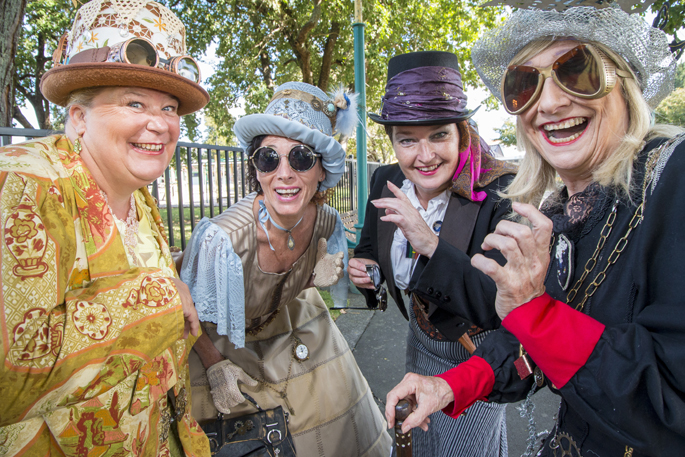 The winter isn't stopping a local pride of lions from livening things up.
The Welcome Bay Lions and Steampunk Tauranga are coming together to put on a steampunk extravaganza.
"We decided to join forces because winter is grey and could always do with some more shenanigans," says Andria Goodliffe, one of the ardent Steampunk Tauranga members who has been busy creating fabulous outfits.
The theme is set to Jules Verne's novel 'Around the World in 80 Days' to help focus the flavour of ensembles that will be shown.
"Being Steampunk, of course there is a twist!" says Andria. "Hence 'Around the Steampunk World in almost 80 Ways'.
"We like to add splendour to dull days and will offer a show of some charming on-trend outfits."
The event, on Saturday July 20, will include a drink and light supper with doors opening at 6.30pm at the Greerton RSA.
"Our audience might take the opportunity to see how the future can re-imagine the past in their own wardrobes, dressing Steampunk if they choose."
The Steampunkers promise there will be 'ample fun stuff' included in the evening.
Coincidentally, and actually thoroughly planned, their yarn-bombed tree in Greerton Village also has the 80 Days as its theme.
"And it's leading to an 80 Days themed art exhibition coming in September," says Andria. "Such a lot of options! The core group of Steampunk Tauranga hope to gain more mad keen people for further events."
The Welcome Bay Lions are heartily enthused by all this winter warmth, and club member Suez Reid is welcoming the opportunity for her club to be involved in the 'steampunk shenanigans'.
"We were having dinner with a couple of friends sitting around the table, and we got chatting and we thought 'why don't we do a joint fundraiser together?'" says Suez.
"It's the first time the Welcome Bay Lions have got involved something quite like this. It's fun! We're combining fun and entertainment with fundraising. Steampunk Tauranga will be doing the parade and we will be taking care of raffles, tickets and seating.
"It's not your normal fashion parade. It's a great opportunity for the public to come find out about Steampunk and have a good night."
Welcome Bay Lions are involved with projects and fundraising to assist organisations and individuals in the local community.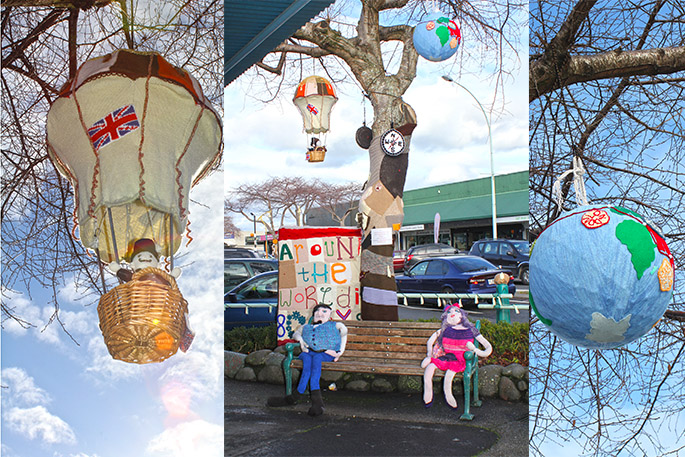 The Steampunk yarn-bombed tree in Greerton Village.
Over the last 18 months, they've put 'friendship seats' into four schools – Maungatapu, Welcome Bay, Tauranga Waldorf and Selwyn Ridge Schools. Recently they've been putting a 'sharing shed' in to Selwyn Ridge School and are looking forward to having the official opening of that at the end of next week.
Robyn Parker, a member of the Welcome Bay Lions, and owner of Robyn's Cottage in Chadwick Rd, Greerton is selling tickets to the 'Around the Steampunk World in Almost 80 Ways' event from her shop. Tickets are also available from the House of Science Tauranga, which has recently relocated to Cameron Rd, opposite Tauranga Boys' College; and from Welcome Bay Lions member Sue Lowe by phoning 07 571 8940.
More on SunLive...