The Army assault on winter ills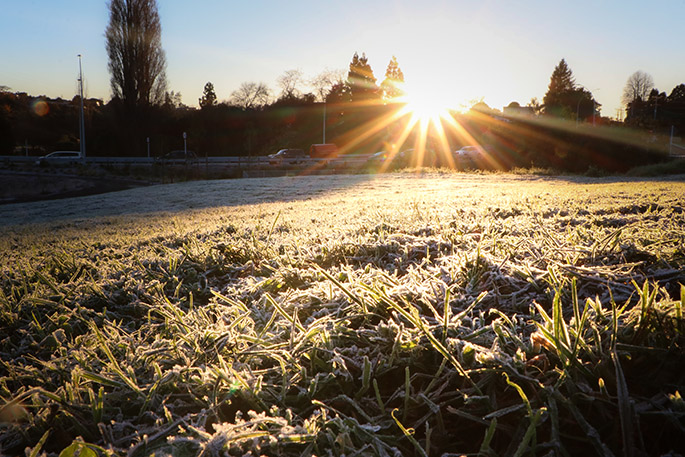 Low of 8, low of 5, low of 8, low of 5, low of 5. The mercury has crept chillingly down day-by-day this week and is expected to stay down until the end of August.
The chill comes as the Salvation Army appeals to the more fortunate public to spare a thought for those living in poverty during the depths of winter.
"This morning we supported families sleeping in cars and cabins with blankets, clothing, cooking equipment and utensils," says Davina Plummer, community ministries manager for the Army in Tauranga.
Many families struggle at the best of times to meet the rising cost of accommodation and living.
"Winter adds the additional pressure of trying to keep warm and healthy," says Davina.
The Salvation Army in Tauranga has a consistently high demand for its services across winter. More than 21 people walk through its doors every week seeking social welfare assistance with basic needs predominately for food and blankets.
Jono Bell, the Army's national director of community ministries, says vulnerable people struggle with warmth, shelter and food over winter, which can exacerbate or cause health problems.
"Substandard housing and poor heating often lead to sickness and people don't always get to a doctor when they should."
Latest Ministry of Health data shows about one in seven adults didn't consult a doctor due to cost.
Transport costs are also a barrier.
"Even with free doctors' visits for children under 13, if there's no car, no petrol and no bus money, it's near impossible for some whanau," says Jono.
Children from the most disadvantaged communities are twice as likely to end up in hospital for medical conditions and three times more likely to be hospitalised for respiratory conditions compared to advantaged communities.
The Salvation Army relies heavily on the public to provide essential services to 120,000 people each year. Now it's pleading for the fortunate to donate to its Winter Appeal launched this week and running to the end of the month. To give go to: www.salvationarmy.org.nz/winter
More on SunLive...