Twilight train rides to celebrate 40th birthday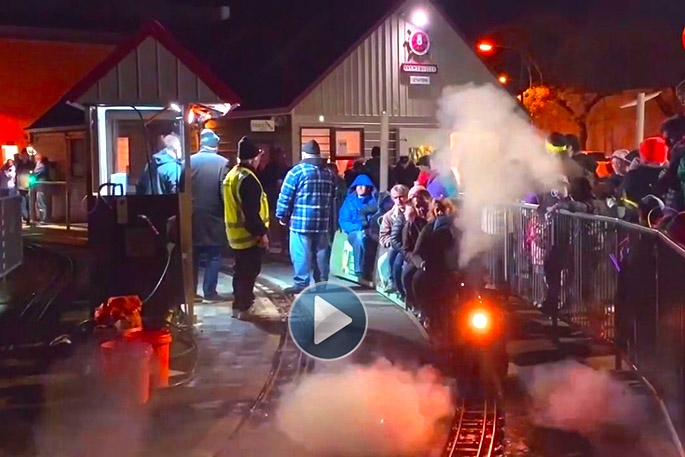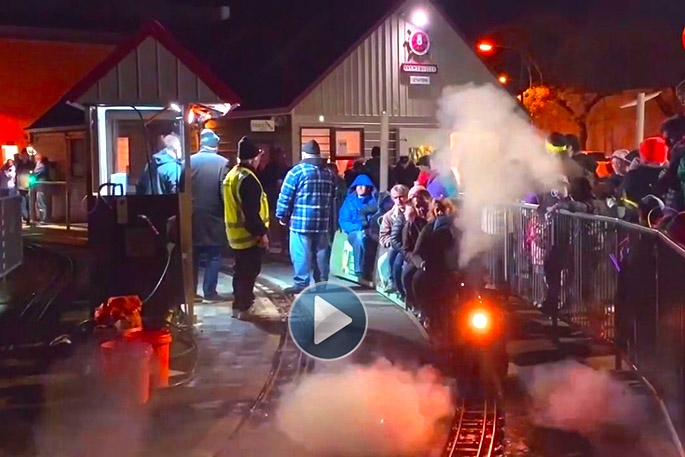 Click the image above to watch the video
Hundreds of people wrapped up in their winter woollies on Saturday night to catch a twilight steam train from Palmerville Station.
The Tauranga Model and Marine Engineering Club – TMMEC have been busy celebrating their 40th year with a range of activities and events, including running the locomotives at night in Memorial Park.
The first night rail event was held on Saturday May 4 and proved to be highly successful. It was decided to have another night rail event in July, marking the official birthday celebrations.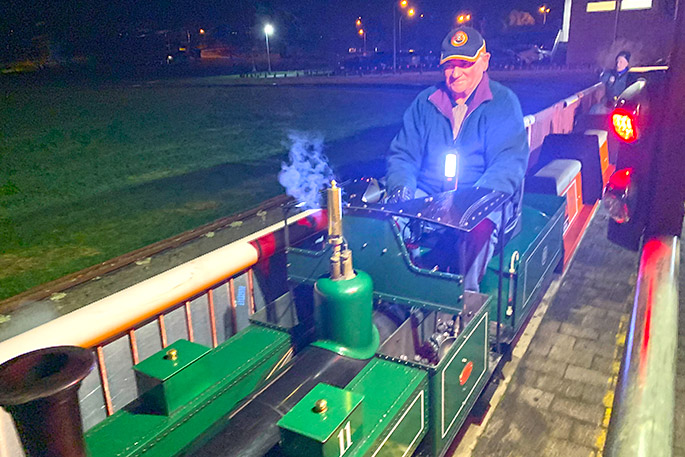 On Saturday night, TMMEC volunteers handed out glo-sticks, and a coffee cart provided coffee and hot chocolate as many grandparents, parents and caregivers waited with children to take a ride.
"The public night run started at 5pm," says club president Russell Prout, "but earlier in the day it was just a play day. We've had seven steam locomotives out on the track burning it up and a small electric tram from New Plymouth."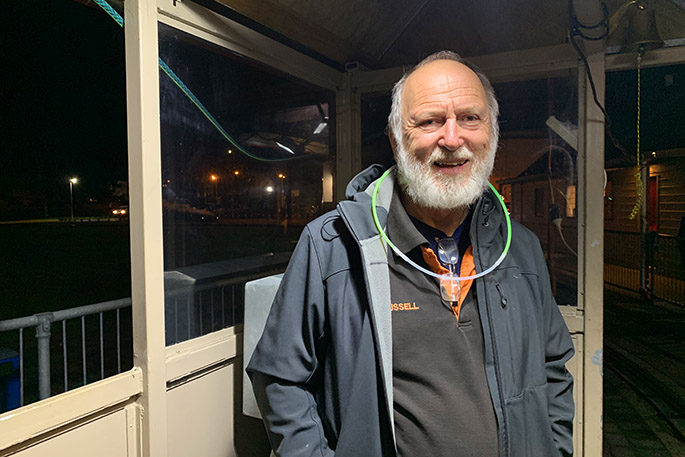 Club President Russell Prout
"During the day run whenever possible our club members and visitors swapped rides to experience the extremes of steam and engineering. A great way for everyone to get in the mood for the night run.
Locomotives had come from Whangarei, Auckland, Hamilton, Rotorua, New Plymouth, Wellington and Nelson.
"Visitors came from as far away as Whangarei in the north and Christchurch in the south to help mark our 40th."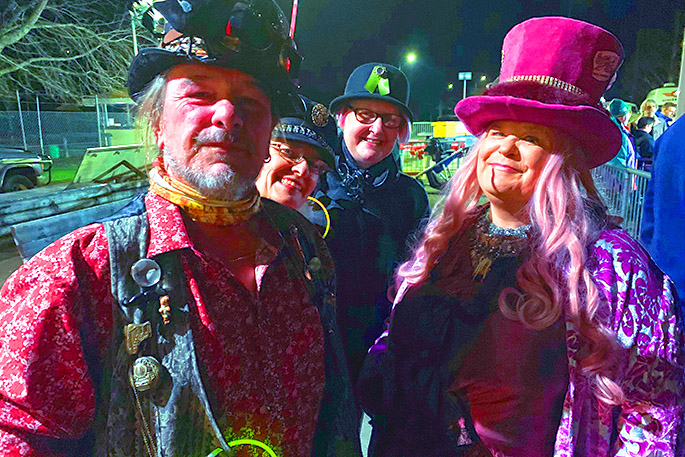 Members of Steampunk Tauranga joined in with the steam event
Members of Steampunk Tauranga also came along to support the Saturday night event, turning out in elaborate costumes and going for rides on the steam trains.
"It just adds to the atmosphere," says Russell. "It's wonderful and we thoroughly enjoyed it. It's a nice way for them to join in."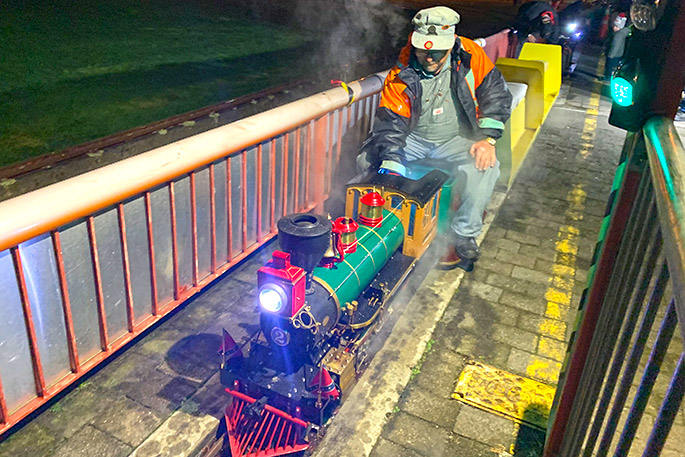 The club's first official 40th event was the celebratory dinner on the Friday night with guest speaker Ian Welsh, from Wellington. In the two days following, club members volunteered hundreds of hours to put on the rides for the public, including the Saturday twilight rail event.
"I think we've had about 200 through already by 6-30pm tonight, and we've got about 120 in the queue, and 700 plus responded on the Facebook page to say they're coming down."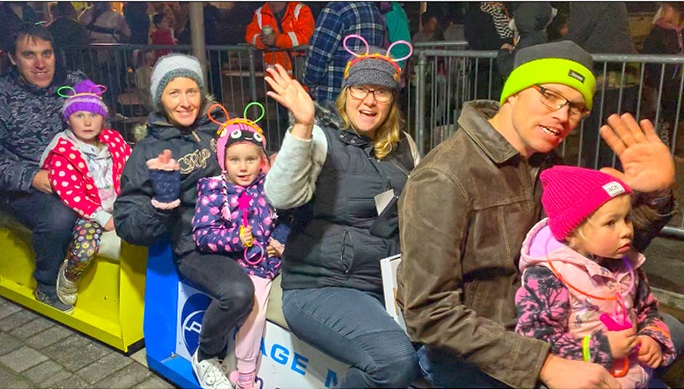 The club ran the Saturday night rail event from 5pm – 8.30pm which allowed time for cleaning up and putting the locomotives away afterwards, as well as getting everything ready for the Sunday event which ran from 10am – 3pm.
In 2016 the club won Supreme Winner in the Trustpower Community Awards. It's easy to see why. They exemplify the generous heart of so many of Tauranga's community.
"We have carried around 850 thousand passengers since the club first started," says Russell.
The ¾ million passenger travelled on one of the trains, a very attractive Phantom Steam Locomotive built by club member Bruce McKerras, about two and a half years ago, and Russell thinks they're about three years away from one million passengers.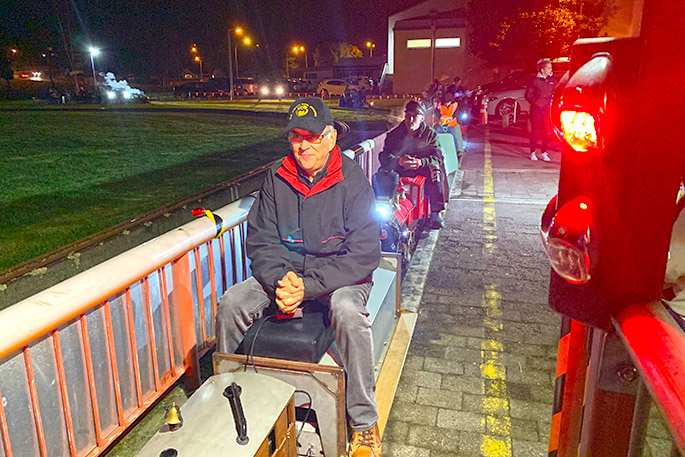 Weather permitting, the club usually runs every Sunday from 10am to 4pm in summer, and 10am to 3pm in winter. Updates on the day are posted to Facebook. There are usually six to 12 volunteers helping run it.
Club members start at around 14 years old as Juniors. Once they get to 17 years, and are suitably trained, they can drive the public.
In November the club will hold their annual open weekend. This is another opportunity to see club members' trains, traction engines and numerous static displays, as well as some of the amazing creations by other club members. Before then, though, they are considering whether to run another night rail event.
"We're going down to Whakatane to the River Edge Railway on Saturday July 13 where they will be having a 'brass monkey night' starting at 6pm," says Russell. "It is freezing but it's a spectacular show as well, they have a great location and we love to support them."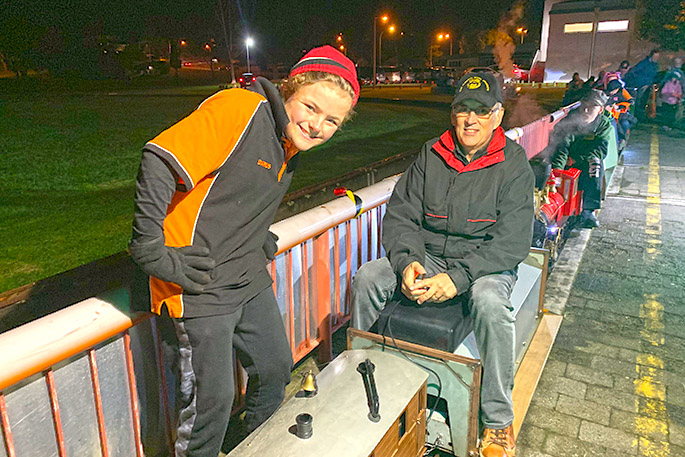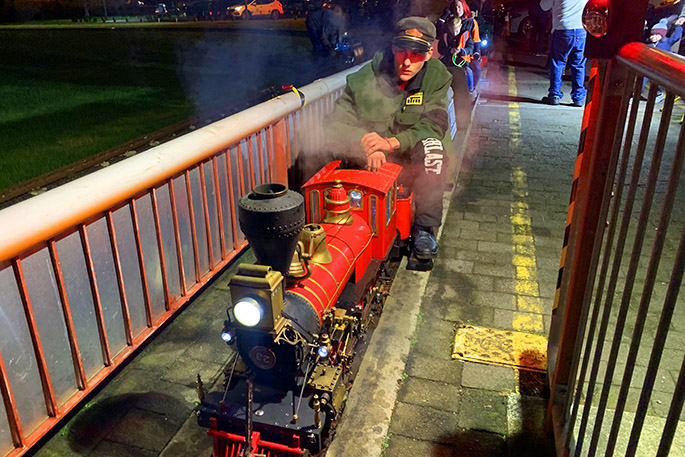 More on SunLive...