Tauranga company finalists for Westpac grant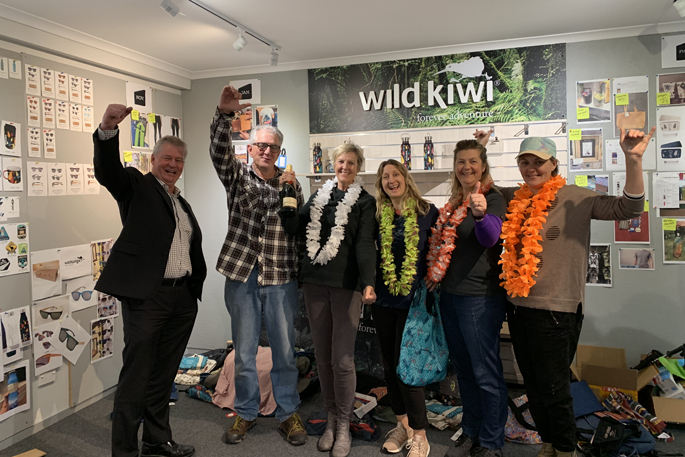 Tauranga travel apparel and accessories company Pacific Collections has been named as one of the six regional winners of the Westpac Business Growth Grants.
Pacific Collections, who are representing the Waikato/Bay of Plenty area, are competing against Dive! Tutukaka from Auckland/Northland, Zeffer Brewing Limited from the Central North Island, Fix and Fogg from the Wellington and Lower North Island region, Jeuneroa from Canterbury Tasman and West Coast and Hunter & Craig Building and Design from Otago/Southland.
The regional finalists are competing to win $50,000. Westpac NZ set up the Growth Grants programme five years ago to help kiwi businesses reach their potential, and the overall winner will be announced in Auckland on July 25.
Pacific Collection manufacture, sell and distribute a range of travel apparel ranging from t-shirts, to jackets, to backpacks, towels, travel accessories and skin care products.
The judges praised their emphasis on quality, design, customer satisfaction and their exciting plans for future expansion and sustainability.
Dominic Rejthar from Pacific Collection says the company distribute to every major tourist attraction and tourist attraction and tourist store in New Zealand. He also says the company has a national listing with the Department of Conservation.
"Pacific Collections has a great growth story achieved through an emphasis on quality, design and customer satisfaction. We have plans for future expansion into the Australian market."
If the Tauranga based team win the Westpac grant, Dom says it would help fund some of their growth goals, and the money would go towards their support expansion.
Dom says Pacific Collection's community involvement is something they heavily focus on, which sets their business apart from competitors.
"We work very closely with the Otaniwanuku Kiwi Trust to help restore kiwi back into the wild. Multiple Wild Kiwi™ products have a monetary give back to this trust and this year alone we have given over $13,500 to the trust.
"Pacific Collections proudly won Corporate Sponsor of the Year at the Kiwi's for Kiwi national conference in 2018. Each year more Wild Kiwi products have a conservation give back to causes they are passionate about."
Westpac New Zealand head of commercial of agribusiness Mark Steed says the grants are a way of celebrating and supporting up and coming businesses, regardless of their industry, location, or whether they're a Westpac customer.
"Every year we're blown away by the passion, ingenuity and work ethic of regional Kiwi enterprises," he says.
"When a business is growing in a sustainable manner, it contributes not just to the local community, but to a better New Zealand as well."
More on SunLive...