Vehicle crashes down bank onto beach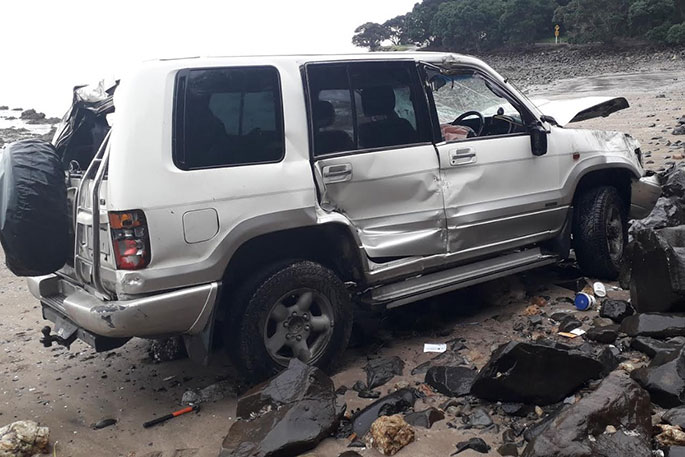 A driver of a vehicle which crashed own rocks and onto a Thames beach has walked away from the crash with minor injuries.
The Thames Volunteer Fire Brigade was called to the single vehicle crash at 9.22am.
"The driver was very lucky to escape with just cuts and bruises - the airbag certainly did its job," says a post on Facebook.
"Roads get slippery in the rain, so please drive to the conditions folks."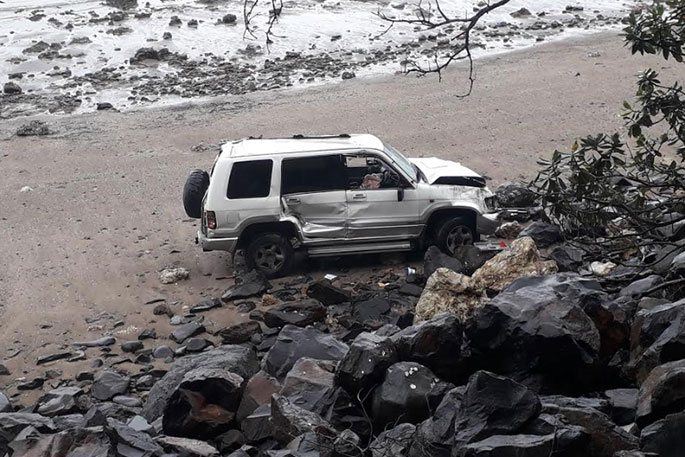 More on SunLive...