Green chicken causing a stir in the Bay of Plenty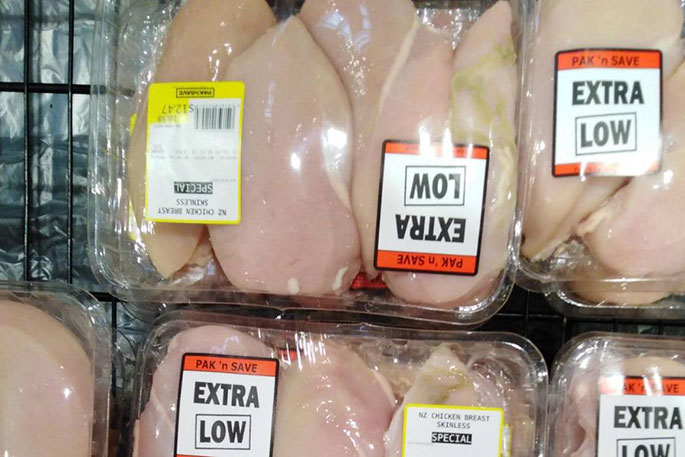 A photo of green chicken is causing a bit of a stir in the Bay of Plenty this week.
The photo appeared on social media platform Reddit after it was reportedly purchased from a Bay of Plenty Pak'nSave store.
According to Stuff, the customer, who asked not to be identified, said chicken came from the same branch and the same supplier, Brink's Chicken, as another lot of green chicken bought a year ago.
At the beginning of the week, a spokesperson from Foodstuffs told Stuff an investigation into the quality of the chicken was underway.
Despite Brink's saying the "discoloured" chicken was safe to eat, the customer threw it away.
"Immediately on being advised of discoloured chicken being found in a store, Brink's engaged an independent industry expert," says Greg Lawrence, Brink's general manager of poultry.
"These investigations have confirmed that the discolouration is not a food safety issue and the cooked chicken can safely be consumed."
The cause of the green tint was "an interaction between the natural flora and proteins of chicken," he says.
The company had "taken immediate action to prevent recurrence".
More on SunLive...