Air ambulances may be cut from rural areas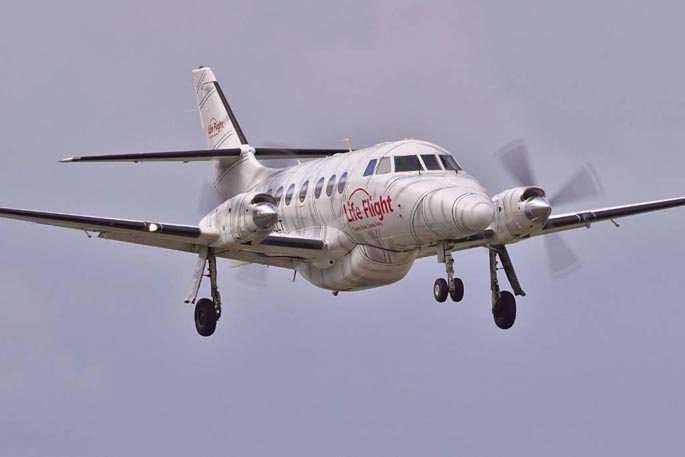 Rural medicine specialists are warning some isolated communities may be cut off from vital medical services if their local airports are forced to close through a lack of investment.
Patients in rural communities are reliant on smaller air ambulances using regional airports to connect them with main centres, where most healthcare was carried out.
Dalton Kelly, Chief Executive of the Rural General Practice Network told Stuff these communities are likely to become more dependent on airports as healthcare, especially specialist medicine, continued to be carried out in main centres.
This comes on the back of news the Government is considering whether to bail out struggling regional airports, which say they need $32 million of improvements to stay open. According to a study by NZ Airports Association there are 12 regional "non-commercial" regional airports struggling to fund investment in new infrastructure.
But the government can't decide whether a solution is to be found within the Ministry of Transport or the Provincial Growth Fund, overseen by Regional Economic Development Minister Shane Jones.
Official advice to Transport Minister Phil Twyford noted he should consider vital transport links when deciding whether or not to establish a fund to assist airports. Debate has also focused on the importance of keeping runways open for flights during natural disasters.
But rural medicine specialists say patients also need aeromedical flights for scheduled appointments, as specialist care had been increasingly centralised in big cities, leaving just primary healthcare in the regions.
"The direction of travel is towards 'centres of excellence' Dalton says, where specialists were based in cities, and patients travelled to see them.
"Often travelling by plane is the only way to get there," he says.
One example was in pediatric care, which had been centralised to Starship Hospital in Auckland.
Airports were vital for aeromedicine as they were faster than helicopters and capable of operating in worse weather. They also allowed doctors better access to patients than cramped helicopters.
Aeromedical flights are fairly common. A single plane operated by Life Flight made 25 flights to regional airports in the last week, according to flight tracking software. The New Zealand Air Ambulance service operates four planes in New Zealand, including one dedicated to ferrying children to Starship.
Regional airports are keen to have greater certainty on the government's plans for the sector.
Shane Jones had been advising them to apply for funding from the PGF while they waited on the Ministry of Transport to come up with a policy on whether or not a more sustainable solution could be found.
Allan MacGibbon, Chairman of Chatham Islands Airport says that a more long-term solution than one-off funding injections from the PGF needed to be found.
He says airports, no matter the size, needed roughly $1 million a year to maintain their infrastructure.
He suggested rolling responsibility for regional airports into NZTA, which maintains the state highway network using money collected from fuel taxes and road user charges.
"We need to come up with a good funding model," Allan says.
National's Associate Transport Spokesperson Brett Hudson says he was not opposed to the idea of taxpayer money being spent on airports, but he wanted the Government to wait on advice from officials before making a decision.
He says it was inappropriate for Shane to encourage bids to his fund before officials had tendered their advice.
"One guy, true to form waving his slush fund around like it's some electoral purchase card and that's not how we want New Zealand to be governed," he says.
More on SunLive...