Tauranga racer sets sights on Nelson enduro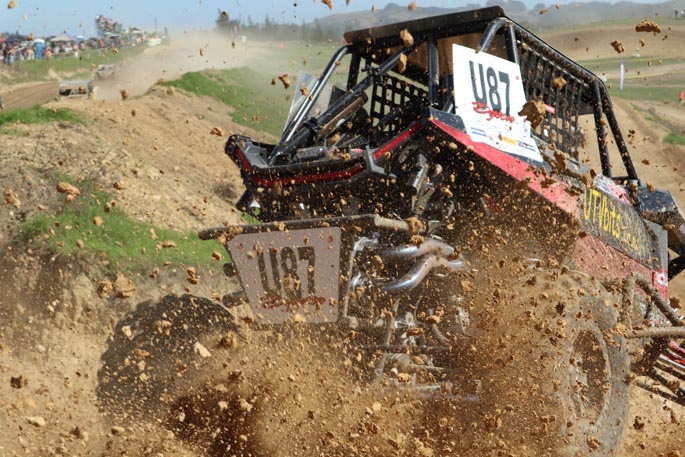 Tauranga off-road racer Dyson Delahunty will be setting his sights on Nelson this weekend, as he heads to compete in a 250km forest enduro.
The enduro also dubbed the 2019 Young Automotive Ruff N Tuff 250, is the second round of the ORANZ South Island championships and is set to be challenging after Dyson made his mark during the first round in Christchurch in June.
The 19-year-old will be competing in his Polaris RS1, making its second racing debut in the South Island.
This year will won't be Dyson's first time racing in Nelson but says he is looking to do better than last year's results.
"Last year we didn't get the results we were after as I didn't finish day two of the two day enduro," says Dyson.
"This year we have been working on the car more, I've had more seat time and I'm more ready than ever to compete."
This year, Dyson is competing for the top title in off-road racing which is NZ1, and he says by competing in the North and South Islands is giving him a better chance of gaining the title.
"NZ1 has been the goal for a few years now, and since the rule changed at the start of this year allowing us to compete in both islands for national points we jumped at the opportunity to try and collect points in both islands.
"We are quite lucky this year with the North Island rounds and the South Island rounds being spread out from each other. It gives us a good opportunity to travel to places like Auckland or Christchurch and still gives us time to fix the car if need be and to test new changes as well.
After one South Island round Dyson is currently sitting in third place in his class. The entry list is currently changing but as of Tuesday night, all drivers competing in his class for the Nelson enduro hadn't competed in the first round.
"This year we are playing the points game. With the other drivers not competing in the first round, that gives me a head start points wise, but to actually collect the points I still have to drive to the best of my ability and still have to finish."
Dyson will be among more than 40 off-road racers this weekend for the 250km enduro.
Racing will begin on Saturday July 13 at 10am for the kids race and 11.30am for the adults.
The race is a timed event and people are able to follow along at home by visiting www.mxt.co.nz/live-timing
To follow along with Dyson and his racing, head to his Facebook page: Dyson Delahunty Racing.
More on SunLive...