Showcasing Tauranga to America through video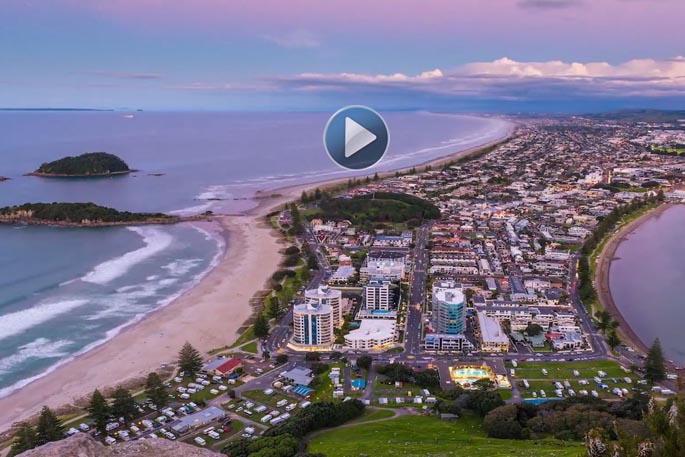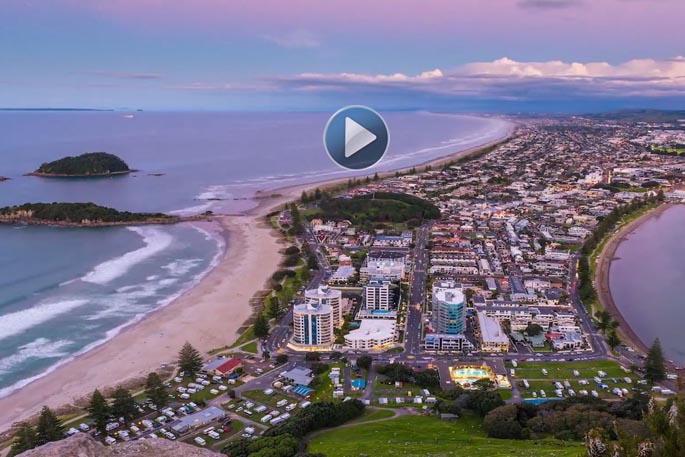 Click the image above to watch the video
'The Americans loved Tauranga and said they want to start buying tickets for their next trip.'
That's the feedback that husband and wife team Ruan and Sarieta Visser, co-founders of Boundless Vision Media, received after creating a video to showcase Tauranga, with a brief from the Tauranga City Council.
Boundless Vision Media started in May last year and specialises in corporate marketing videos, real estate videos and photos, and creates virtual tours.
"We love telling stories about this city and the people and businesses who make it what it is," says Sarieta.
Sarieta says they were approached by the Tauranga City Council to showcase Tauranga and was presented at a seminar that was held in Atlanta, USA.
The husband and wife team have been living in the Bay of Plenty for three years, and Sarieta says the opportunity to make a video about the town "we live in was inspirational from the get go".
"The brief we got from council included a list of places in the Bay that they wanted to feature; parks, buildings, developments and infrastructure," says Sarieta.
"After our meeting with them to clarify what they needed, we held a brainstorming session. During this we decided that we did not want to create just a three minute slide show video of different areas, we wanted to tell the story of Tauranga, what it feels like to live here and create something that will have impact, the way that living here has impacted us.
"We started to envision this story being narrated by a child on the beach, to symbolise the child growing with this fast-growing city, and from here our concept was born."
Sarieta says the main thing they wanted to showcase through the video was the beauty and the spirit of living in Tauranga.
"We wanted to create something that the people who live here could be proud of.
"We dedicated a week to filming and editing, but the video also includes footage we have taken for other projects in the past. All in all the footage featured stretches over an eight month period of life and events in the Bay."
She says the feedback they have received from the video has been great.
"The Americans loved Tauranga and said they want to start buying tickets for their next trip.
"Locals, and people from across NZ have given great feedback and support for the video. Some of the best feedback has been people saying that the video actually made them emotional and grateful that they get to live in this beautiful city.
"People say that it's one of the best overviews for showing someone what Tauranga is about because it captures so many different aspects of the city."
More on SunLive...