Young elected council members buck the trend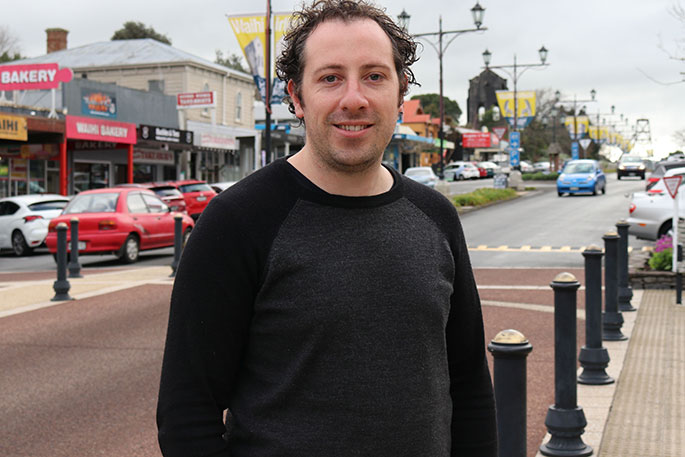 A group of inspiring young leaders is changing the face of local government.
Waihi Councillor Austin Rattray was one of a small number of elected members aged under 30 in New Zealand when he was elected to Hauraki District Council in 2016.
The experience was a "real eye opener", he says.
"Before I became a councillor, I never really thought about all the stuff that goes on behind something as simple as turning on the tap and filling a glass of water."
During his term as councillor, the Waihi businessman became the Zone 2 representative on the Local Government New Zealand's Young Elected Members' Committee, which was formed to support younger elected representatives and encourage more people under 40 to stand for office.
The group's been busy, most recently providing feedback on the new $6000 childcare allowance policy for elected members, which kicks in from August, 2019, if Councils choose to adopt the policy.
"Some sectors of society are currently under-represented around the council table, such as parents with young children, because childcare arrangements and costs often prevent them from standing for council," says Austin.
"The purpose of the allowance is to remove the cost of childcare as a barrier to getting involved in local government, enabling those with young children to put their hand up."
The allowance will be available for elected members on councils signed up for the initiative.
Last year, the group also set up a development programme for young members to sit at the Local Government New Zealand (LGNZ) national board table.
The programme gives young members valuable experience at a national board table, which will help them become more effective around their own council table, as well as building relationships with other members.
Austin hopes more young people will stand for council at this year's Local Government election on 12 October.
"I have been asked why we need younger people around Council tables and put simply, they offer another perspective. It's all about diversity and balance," he said.
"This is a great opportunity for young people to help shape their community and make their stand as an elected member for the Hauraki District."
Not fully understanding what councillors did was one of the reasons young people shied away from standing for Local Government, he said.
Hauraki District Council is holding a candidates' information evening at the Paeroa council office from 5:30pm on 15 July, 2019, where there will be information about what roles people can stand for, how councils work, and what elected members do.
Candidate nominations open on Friday 19 July 2019 and close at noon on Friday 16 August 2019.
To find out more about standing for council, pick up a copy of the candidate's guide to local authority elections from council offices or libraries, or visit the council website: www.hauraki-dc.govt.nz/our-council/elections.
More on SunLive...