Government wipes debts for unpaid NCEA fees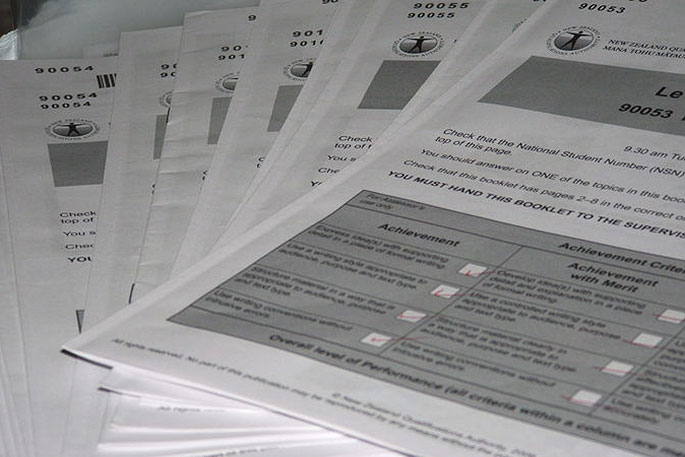 Nearly 150,000 people have received NCEA credits that had previously been withheld because they did not pay the qualification's annual fees.
Secondary school principals say the move is "huge" and will have a big impact for many young people.
It follows the government's Budget decision to abolish the $76.70 annual fee for NCEA and New Zealand Scholarship and to write-off unpaid fees dating back to the introduction of the NCEA in 2002.
Education Minister Chris Hipkins says forgiving the unpaid fees allowed 149,618 people to receive NCEA credits and 60,595 of those people would receive sufficient credits to be formally awarded at least one NCEA qualification.
Secondary Principals' Association president Deidre Shea says it will make a big difference for many former students.
"It's huge in terms of equity and in terms of young people who have worked and achieved actually being able to show that, which may well mean the difference between getting into a course or getting into a job, or indeed getting a scholarship."
Deidre says some young people had been "disadvantaged quite seriously" because they could not show what they had achieved at school.
She says probably every school would have students who had not paid NCEA fees and had therefore had NCEA credits withheld.
Chris says the credits and qualifications will be added to students' official record of achievement.
"These students have worked hard to earn these credits or qualifications, and it's not right that they don't get to use it because their families struggle to pay the fees.
"The types of people we are talking typically are people whose parents couldn't afford to pay the fee at the time.
"Some of them will only have maybe a level one qualification or a lower level qualification, they might be working in relatively low-paid employment so they wouldn't have been able to necessarily meet the cost of the fee so I think it will be a very welcome surprise for them."
More on SunLive...