Why Razor's a cut above the rest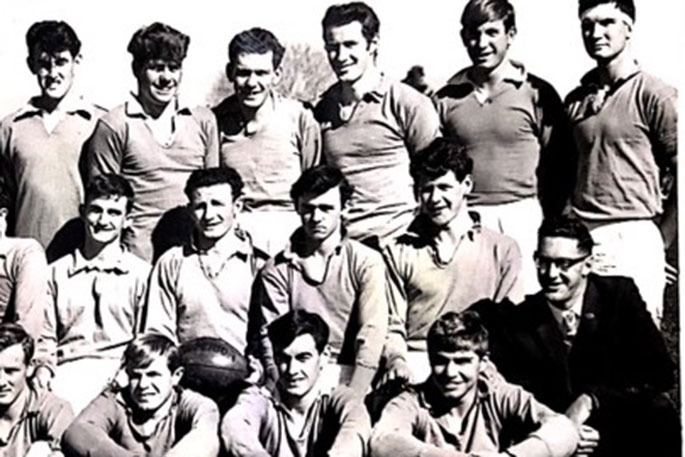 But for sage advice, it is doubtful whether Scott (Razor) Robertson would have become a successful coach of the Crusaders rugby side.
On Saturday night Robertson, who hails from Tauranga, coached the Crusaders to a 19-3 win over finalists Juagares, from Argentina.
The game assumed the mantle of a mini test match for the Argentines, replete with internationals, likewise the Crusaders Robertson coaches, hardly missed a beat.
Some 12,000 miles away in the United Kingdom, cricketing wunderkind Kane Williamson is drawing superlatives around his batting – he has scored 32 per cent of his team's runs in the Cricket World Cup.
In another corner of the world, in Buenos Aires, lives Ian Griffiths, a retired Tauranga school teacher who coached Robertson at Mount Maunganui College.
Griffiths also had a promising rugby career and it, indirectly, had a bearing of Scott Robertson's success first as a whipcord flanker with Canterbury, Crusaders and the All Blacks.
As successful Crusaders coach, Robertson is being spoken of as a future national coach.
From Buenos Aries, Griffiths is not surprised.
On teaching at Hillcrest High in Hamilton and coaching its 1st XV, Griffiths completed his OE before shifting to Tauranga; at Tauranga Girls' High School, he taught PE, economics and accounting.
For 16 years, Griffiths was head of the Commerce Department at Mount Maunganui College. Here he encountered the emerging Scott Robertson.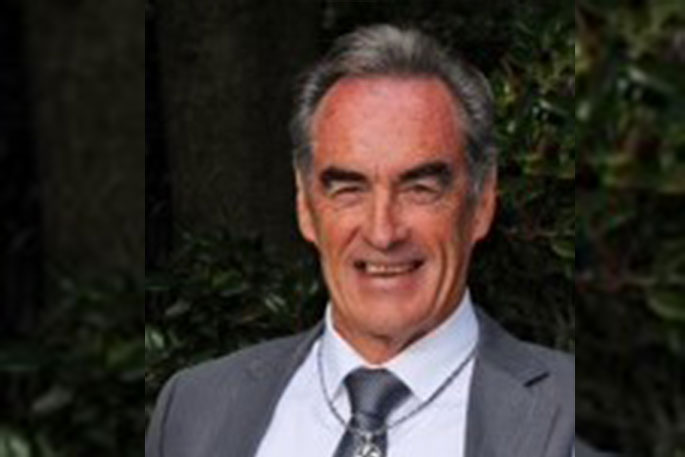 Ian Griffiths.
"During that time, I coached Scott in the 3rd form team turning him from a useful centre into a very good loose forward," Griffiths says by email from Buenos Aires.
"I then coached and managed the 1st 15.
"He was a very dedicated and focussed rugby player making the New Zealand team alongside Jonah [Lomu].
"He was approached by the Chiefs and Crusaders franchises; he came to me for advice and information about them.
"Having played in Christchurch I could tell him about the rugby culture and setup there.
"He chose to go there and as they say, the rest is history."
Modestly, Griffiths says he has had a "small part to play in his rugby career".
The connection with Kane Williamson is more tenuous than sanguine, although like his brothers - the late Rod and Adrian - who both played first class cricket, Robertson was adept at the game.
From Mount Maunganui, however, Kane was in opposition.
"The only thing I remember about Kane was that whenever we played Tauranga, we could never get him out!"
Griffiths fashioned an admirable sporting background.
In 1966 he played, along with Rotorua Now reporter Phil Campbell, for Marlborough under 18 which beat NZ Combined Services 19-3; the following season, as an 18-year-old in Christchurch, he played for Shirley as first five-eighth outside All Black halfback of the day, Chris Laidlaw.
"He (Laidlaw) was recruited by his All Black mate Dennis Young who was the Shirley coach at the time," Griffiths says.
"Chris had returned from the 1967 tour to the UK and was taking up a scholarship at Oxford University later in 1968.
"I had the pleasure of being his 1st 5 well away from loose forwards. His pass was amazing, plus his game management and tactical appreciation under pressure.
"A real thinker of the game – a great experience for me as a green 18-year-old."
The year 1967 was memorable for one other reason. Ian Griffiths played for the South Island Secondary Schools' side against the North Island on Athletic Park in Wellington.
Not only was it a curtain-raiser for the All Backs-Australia centennial test but it was also the first television show of a schools' rugby match.
Griffiths has an excellent sporting family pedigree.
His father Joe was an opening batsman and wicket keeper for West Coast; Rod, who was also in the Marlborough under 18 rugby team, played several seasons for Northern Districts as a fast-medium bowler and Adrian played first class cricket for Wellington.
More on SunLive...