Maori rugby league tournaments in Rotorua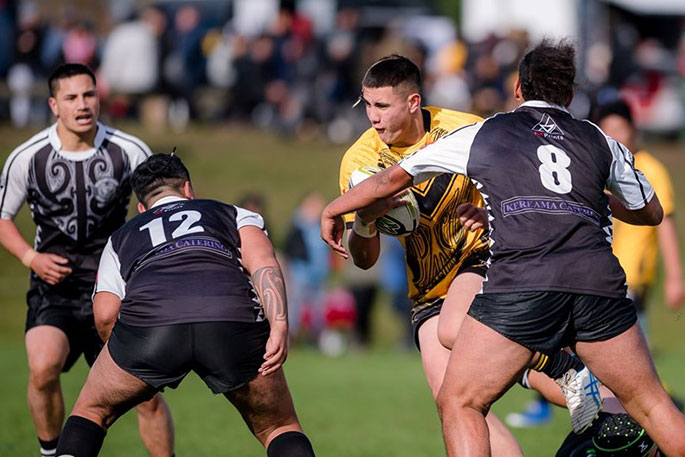 Rotorua will host two of the most important events on the NZ Maori Rugby League calendar this year.
The Teina Tournament, for ages 13-14, will take place at Puketawhero Park from September 28-29 before the flagship NZMRL Tuakana Tournament takes place at Rotorua International Stadium from October 25-26.
The Tuakana tournament will attract 35 teams competing in divisions including the top open section, the rohe division, the waka division, and the wahine toa division for women's teams.
In a unique sideline to the tournament, an exhibition game will be played before the final between a Maori selection and England's under-20 national side.
NZMRL chairman John Devonshire says the tournaments are fundamental to the ongoing success of the Maori rugby league programme.
"The (Tuakana) has been going 26 years so it has built a history and the modification of the rules allows whanau members to come back from around the country and from Australia and play for their iwi of origin.
"That's very important that the talented players can come back and represent their people because it is about people and whakapapa first and rugby league second."
John says over the 26 years of the tournament's history, it's been staged in Rotorua on at least 10 occasions.
"It's the ideal place. It is a central location close to Auckland and Wellington and over the years the groups coming have built a rapport with marae, motels and camps. It's ideal.
"Also the International Stadium is a quality stadium and our sponsors the One Foundation are from Rotorua. There are a lot of things that point to Rotorua being the venue of choice."
The Teina Tournament in September is a hugely important development event along with the Tamariki Tournament for ages 10-12 to be staged in Whakatane from October 12-13.
"It's the start of the next stage of that journey for a rugby league career under what we call international rules that are played in the NRL. The same principle applies of playing for their iwi and hapu and stuff like that," says John.
"It is part of a real pathway for Maori players."
More on SunLive...