Sienna and Ella - remembering the children of war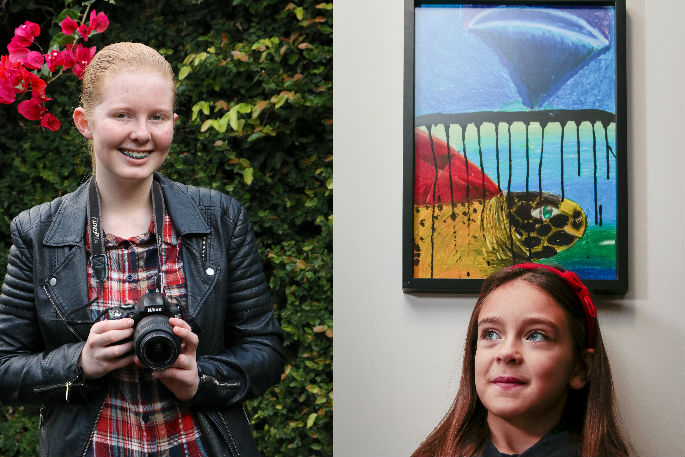 Sienna Olsen, age 7 and Ella Mitchell, age 14, have both received unique international arts recognition due in part to the benevolence of Paul Horak and Angela Howard.
Both of the local students have received an Honorable Mention in the International Children's Exhibition of Fine Arts Lidice 2019 - ICEFA Lidice - held in the Czech Republic.
"We have relatives living in the Czech Republic," says Angela and Paul. "We were visiting them and went to see the Arts Lidice exhibition."
They were not prepared for how poignant the artwork was going to be.
The ICEFA Lidice, established in 1967, commemorates the child victims from the Czech village of Lidice murdered by German Nazis, as well as all other children who have died in wars.
"What is shocking about the Lidice massacre was that the Nazis were very proud of it," says Paul.
"During the Second World War when they massacred the township off the map they proudly announced, shocking the rest of the world including New Zealand".
"It became a rallying call. Mostly just women survived the concentration camps but they didn't know what to do with the children so they gassed them. They shot all the men.
"A handful of children were placed into German families and returned after the war but most of them were killed."
"After the war, Lidice was an odd village, as it was mostly women living there who had lost their families."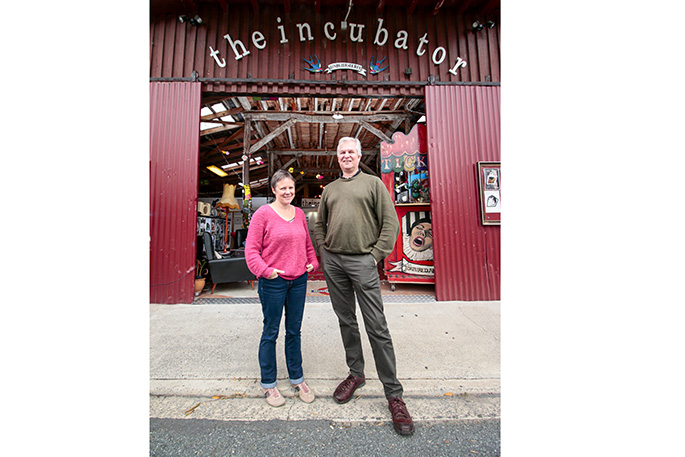 Angela Howard and Paul Horak outside The Incubator
A large memorial was built to commemorate the terrible tragedy. Then an exhibition was held, which has grown annually.
Initially national, this exhibition became an international one in 1973 and since then it has become well-known among children and teachers all over the world. In recent years, more than 25,000 very good works of art have come from children age four to 16 from 60-70 countries, including China, India, Japan, Kenya, Malaysia, Philippines, Sri Lanka or Zimbabwe. And now, in 2019, from New Zealand, thanks to Angela and Paul.
"There were pieces from all over the world but nothing from New Zealand, which we were surprised by," says Paul.
They approached the team at the Incubator Hub, who were keen to be involved.
"We sent a call out for artwork at the beginning of the year in collaboration with Angela and Paul who offered to sponsor the sending of the work to the international children's exhibition," says Lynette Fisher. "We sent 14 entries in February, and we are sure glad we didn't have to select any as they were all so awesome.
"Seventy countries registered a total of 15,336 artworks. 1179 pieces received an award and have been put on display in Lidice."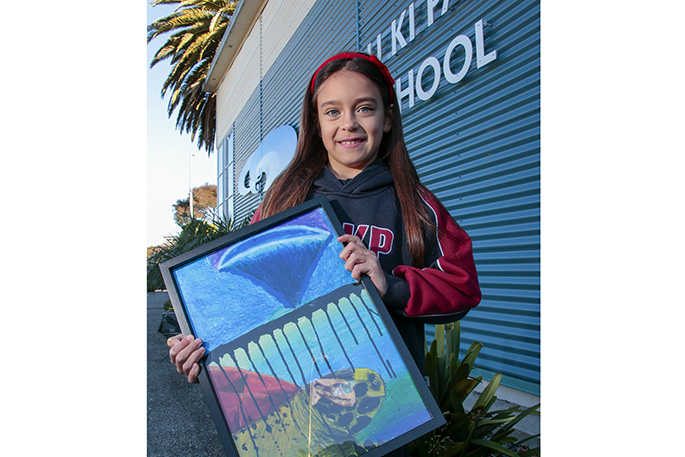 Sienna Olsen, 7, with her artwork titled 'Scientists harness the blue whirl flame to clean up oil spills and save our oceans.'
Sienna and Ella were two of those who received recognition and had their work included in the display.
The works are awarded Honourable Mentions and the best of them obtain "Rose of Lidice" medals. The main exhibition runs in the Lidice Gallery from June to November each year. Works can be made by various techniques such as painting, drawing printmaking, mixed media, photography, film and animation, ceramics and art objects.
Every year a theme is announced following the recommendation of the UNESCO, such as happiness in 2005, Planet Earth in 2006, light in 2015, and for this year - 2019 the theme was chemistry.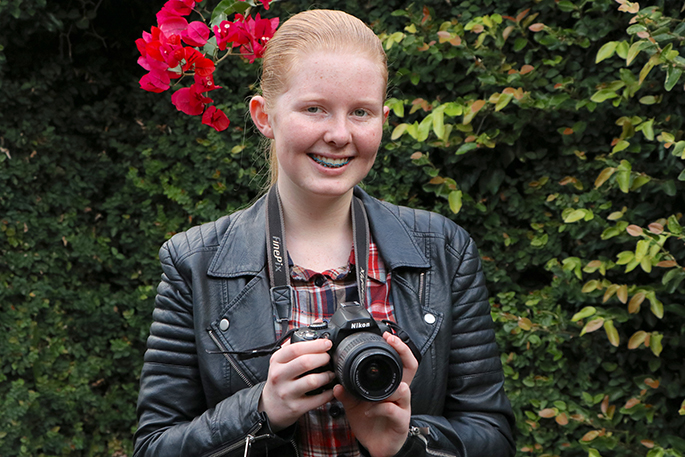 Ella Mitchell
"My mum saw the competition on line and suggested I enter, as I'd been taking photos during the school holidays," says Ella. "The theme they gave us was chemistry.
"I'd actually taken my photo about a week before I found out about the competition because I was just having a bit of a fiddle around and see what I could do. And I thought eyes have chemistry."
Ella had taken a photo of her friend's sister Renee Opie and decided to enter it. She's been doing photography for nearly two years, and has a Nikon D40, which she bought via TradeMe. This is the first time she has entered a competition.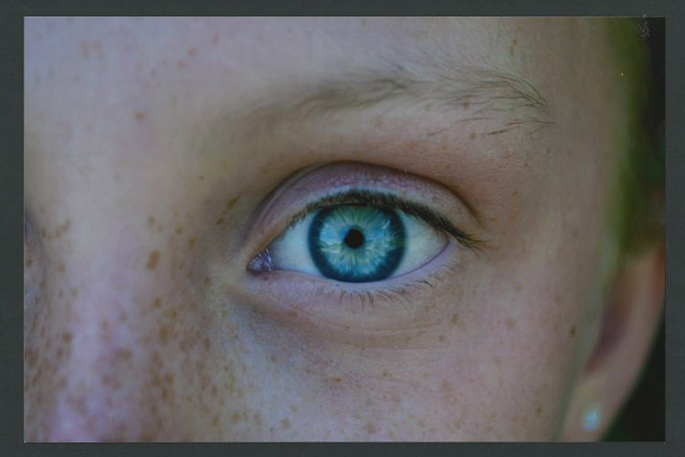 Ella's photograph of Renee Opie's eye
She was walking home when she received a text from her mother Kerry to let her know that her work had been recognised.
"I couldn't believe it, I was really surprised. I wasn't expecting to get an honour out of all those people.
"I will definitely keep doing photography as a hobby, because I really enjoy it and love to capture things for other people and for my own enjoyment."

Sienna Olsen with her entry
Sienna's school Te Akau Ki Papamoa Primary School encourages digital learning and innovation. Sienna used her ipad to look up what chemistry is and to go to the website sciencekids.co.nz and research chemistry-inspired ideas to draw.
"I chose fire because it sounded really interesting, and because I love drawing nature in my art.
On hearing the news, at first Sienna couldn't believe it.
"My teachers thought it was really neat to have a student at school who won an honourable mention award."
The Incubator team were thrilled by the news.
"What blows me away is we only entered 14 artworks and got two selected!" says Lynette Fisher. "Australia only got one, just saying!"
More on SunLive...