Teen sailors selected for BLAKE programme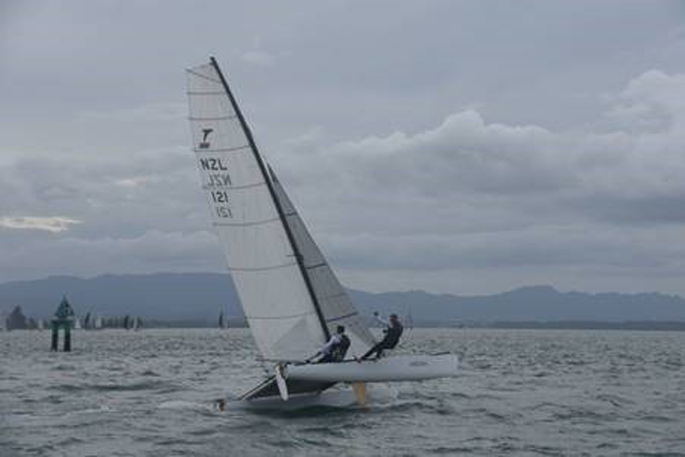 Two talented young sailors from Tauranga Yachting and Power Boat Club have been selected to represent their region at BLAKE Inspire for Sailors.
Ella Waterreuss and Jack Towers will take part in a six-day environmental leadership development adventure developed by BLAKE and Yachting New Zealand.
The programme will run from July 7 to July 12 in Auckland where 30 teenaged sailors from yacht clubs right across New Zealand will gather together to learn about environmental issues facing New Zealand and the impacts they have on our marine and coastal environments.
BLAKE Inspire for Sailors enables delegates to come away with enhanced leadership capabilities and strategies to start driving positive change and action within their sailing clubs and communities.
Sir Peter Blake Trust CEO, James Gibson, says the programme combines Sir Peter Blake's passions of sailing and environmental awareness and protection.
"Like Sir Peter Blake, these students have a deep connection with the ocean through sailing and are passionate about protecting the marine environment for future generations.
"Together with Yachting New Zealand, we've developed a fantastic hands-on learning programme that combines adventure and education, with the aim of inspiring these young people to lead a sustainable future.
"Delegates will spend the week developing their skills with some of New Zealand's environmental leaders and experts, as well as learning about Sir Peter's legacy and spending time with some of New Zealand's sailing legends," says James.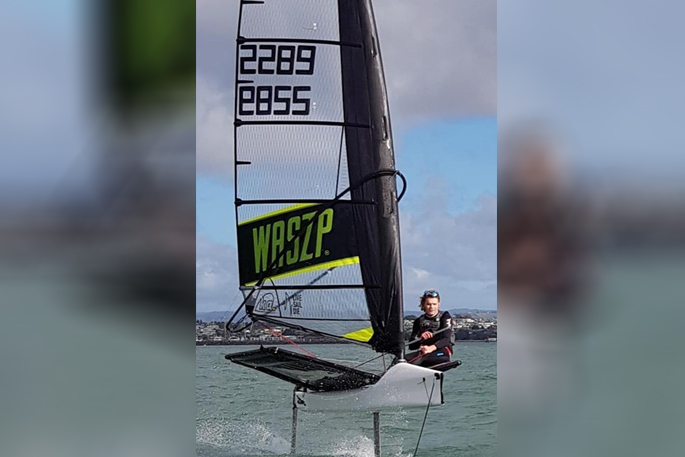 Jack Towers. Image: Supplied
Chief Executive of Yachting New Zealand, David Abercrombie says they are thrilled to be offering this exciting opportunity to members of yacht clubs.
"Sir Peter Blake had a huge impact on the sport of sailing and it's great to see his legacy live on, especially in programmes like BLAKE Inspire. Yachting New Zealand have a long-term vision to help develop more young leaders and this opportunity to partner with BLAKE is going to help create outstanding young people.
"We want these students to go on to play an active role in their clubs and communities and foster the type of environment that grows the sport and the people around them." says David.
Over the week the students will be involved in a range of activities. These include:
• Developing leadership skills through a range of field trips, workshops and exercises and learning about topical environmental issues from inspiring science experts.

• Sailing with the New Zealand Sailing Trust on board legendary race yacht Lion New Zealand in Auckland's iconic Hauraki Gulf.

• Visiting Tiritiri Matangi Island to learn about biodiversity, conservation and predator control.

• Taking part in a coastal marine field trip at Tāhuna Tōrea Reserve and analysing plankton and sediment samples.

• A beach clean-up at Okahu Bay with Sea Cleaners.

• Learning about climate change, and how future impacts of climate change may affect the marine environment. They will also take part in a climate change workshop and debate facilitated by the Ministry for the Environment.

• Touring the Emirates Team New Zealand base.

• Touring the Royal New Zealand Yacht Squadron to learn the history of the America's Cup.

• Taking a behind-the-scenes tour of Kelly Tarlton's to learn about the purpose of aquariums and their conservation programmes.

• Learning about the legacy of Sir Peter Blake with a tour of the Maritime Museum and hearing from New Zealand yachting legends.

• Taking part in a sustainability audit of a yacht club with Project Litefoot.
More on SunLive...