Waimana Gorge near Taneatua closed due to slip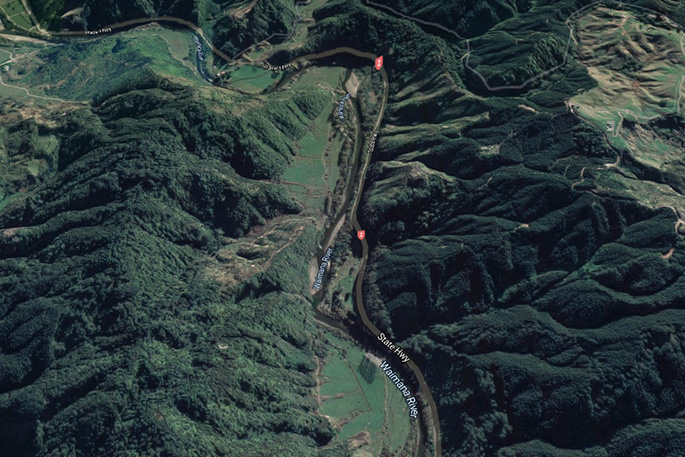 NZTA have advised that due to a major slip SH2 through the Waimana Gorge is closed until further notice.
The road, connecting Taneatua to Waimana, is completely closed in both directions.
"This slip will require several days to clear and monitor for stability," says an NZTA spokesperson.
"Our engineers have gone through the site and advised that the Waimana Gorge will remain closed over the weekend. We will have further updates after further assessments have taken place."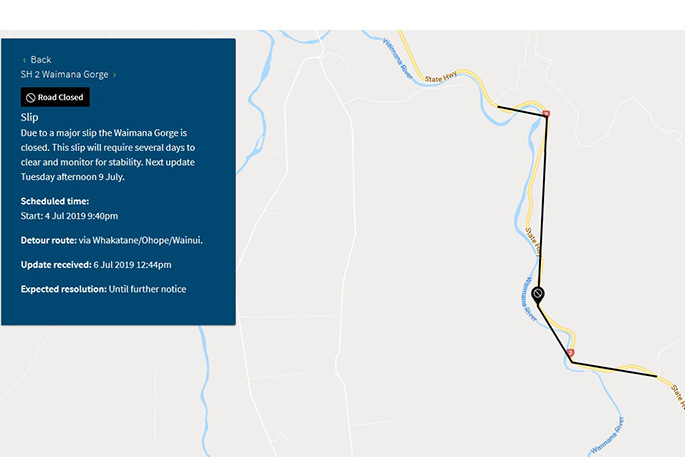 According to the NZTA website the road was first closed at around 7pm on Thursday.
On Friday, the road was closed between Taneatua and Wainui Rd due to flooding on SH2. Motorists were advised to avoid the area if possible or follow the detour route. SH2 was also closed between Taneatua Rd and Rewatu Rd, and between Taneatua and Fraser Rd.
Geotechnical engineers were on-site on Friday afternoon and because of significant issues regarding the slope stability, SH2 near Waimana Gorge remained closed overnight on Friday. Motorists were advised to continue using a detour via Whakatane or to continue to delay journeys if possible.
The gorge will remain closed over the weekend until at least Tuesday afternoon July 9, when NZTA will be providing a further update.
NZTA also advise that SH2 from Opotiki to Gisborne through the Waioeke Gorge has multiple small rock falls and debris across the road. Drivers need to proceed with care through this gorge.
To keep up to date with all road closures, click here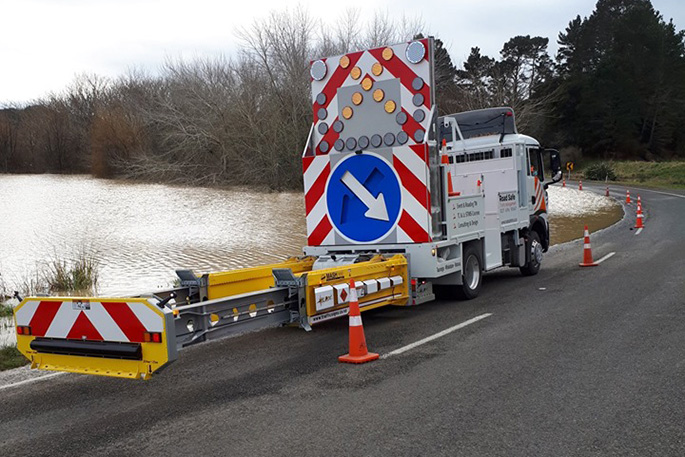 Flooding on Taneatua Rd on Friday. Photo: Whakatane District Council
More on SunLive...