Nigel Masters, music and 'The Boatshed'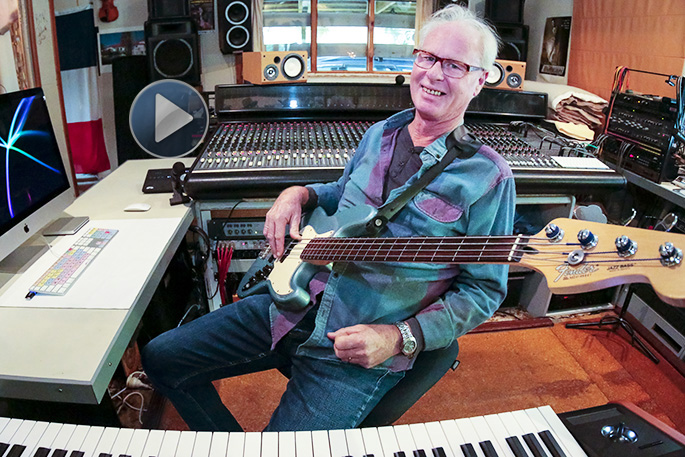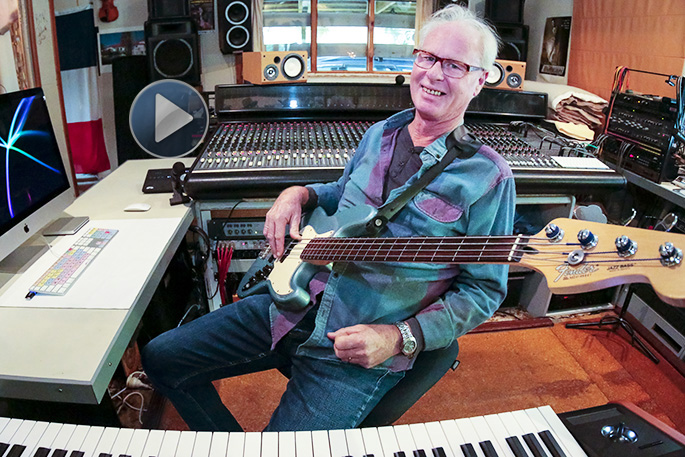 Click the image above to watch the video
At college, Nigel Masters was that very cool guy playing guitar in the rock band. I, on the other hand was a geeky girl on a violin in the college orchestra. Not really doing much of the same music, but still, we were both inspired by the legendary Bob Addison.
Kokomo, the band Nigel plays bass for now, has just brought out their new album 'Sunset Claws'.
It's Kokomo's first album since their 2016 double CD-boxed set 'Batten Down The Hatches' and, for the first time, Nigel is showing his singing talent. His song 'Don't Take My Car' is a brilliant piece of black humour dealing with the misfortune of showing hospitality to someone who then takes your car.
Bruce Barnard, our Sun photographer, who coincidentally played trumpet in the Otumoetai College orchestra, came with me to visit Nigel at his studio. Located in Whakamarama, 'The Boatshed' has become a part of the rich tapestry of the music scene in the Bay.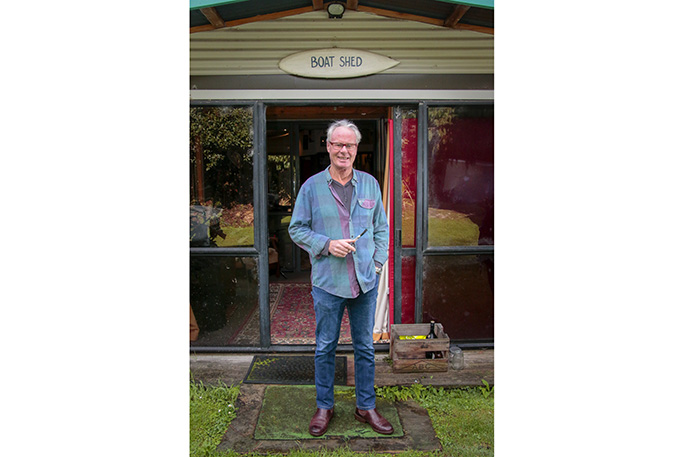 "It's 29 years nearly to the day that I've been here," says Nigel, as we tread across the wet grass to the door of the studio, a converted double garage. "Don't worry about your boots, you're on a farm now."
Nigel says he bought the property because the garage was already there.
"The pool were here too and I thought well obviously I need the pool if I'm going to be a rock and roll star."
We step inside and find not only a recording studio, but nearly 30 years of music history. I start reading musicians' signatures on the walls.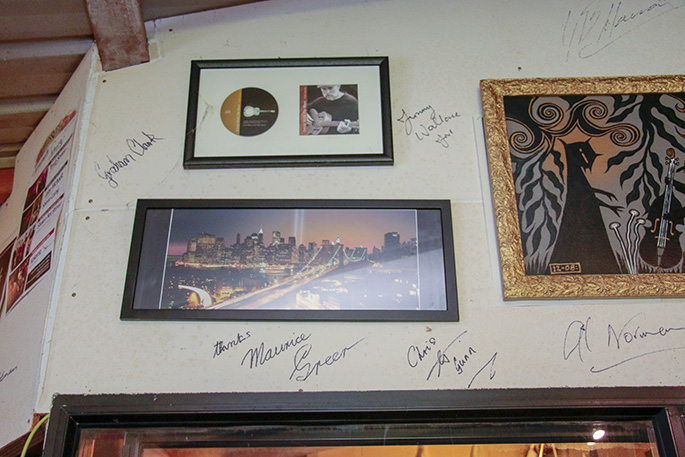 "Silly buggers," says Nigel. "They get drunk and sign the walls. Graham Clark - also from Otumoetai College; Maurice Greer - drummer with Human Instinct. Alan Norman who played for the Waratahs.
"Chris Gunn another piano player. Jan Preston a piano player from Sydney. I tour with Jan quite a bit.
"She's famous on three continents. That's her piano over there. I wish she'd come and get it. I think she's coming to get it in August, and drag me off around the country again.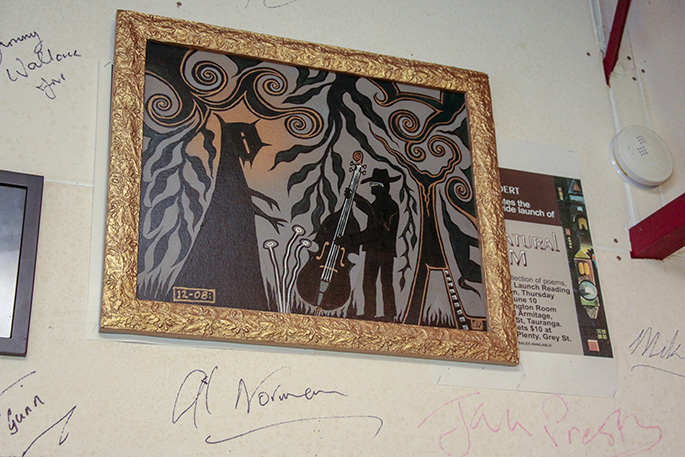 "Richard O'Brien we see quite a bit of. We're kind of Richard's backing band when he does a concert."
There's a small statue of Richard as he appears in The Rocky Horror Show. And a few Dave Roy paintings.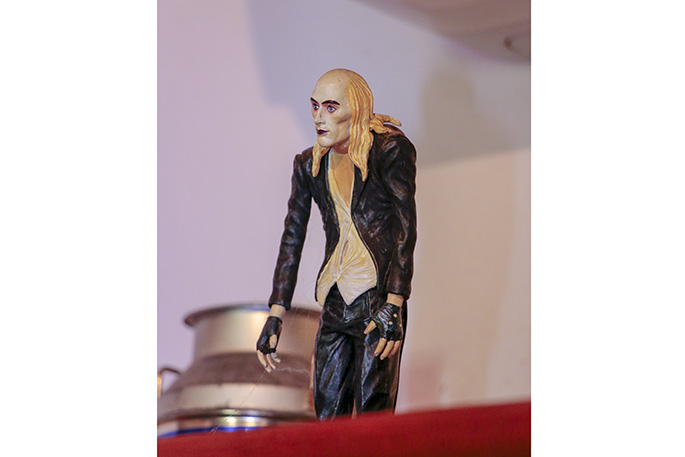 Also side rooms for isolating and recording individual instruments like trumpets and drums, and a piano tucked away against another wall.
In the middle of all this is Nigel's main music workstation. He's recorded more than 60 albums.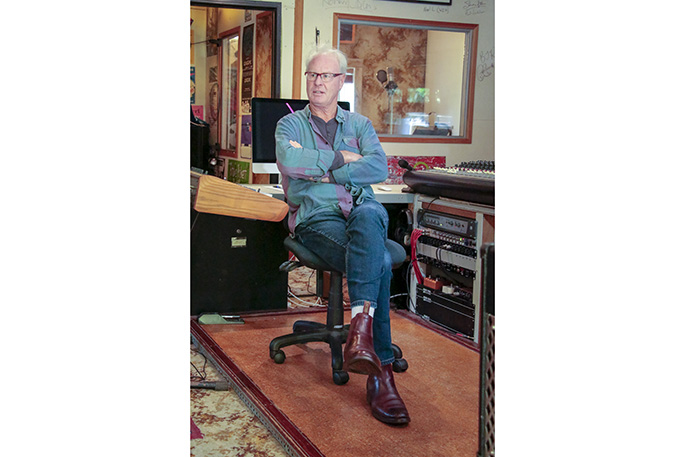 "We partied heavily for the first ten years then spent the next ten years trying to pay for it all," he jokes.
He's planning a big party for when the studio turns 30.
"When I first came back to Tauranga in 1984 I had the good fortune to be an unemployed guitar player.
"My best pal from college Stephen Bradley – their family had an orchard up Oliver Road, with a big shed down the bottom of the orchard that they leased out to a boat builder. Stephen and I used to sneak off down there, do music practise and write songs.
"The Bradleys called it The Boat Shed, and we thought that was a great name for the studio so six years later when I moved out here that's what I did."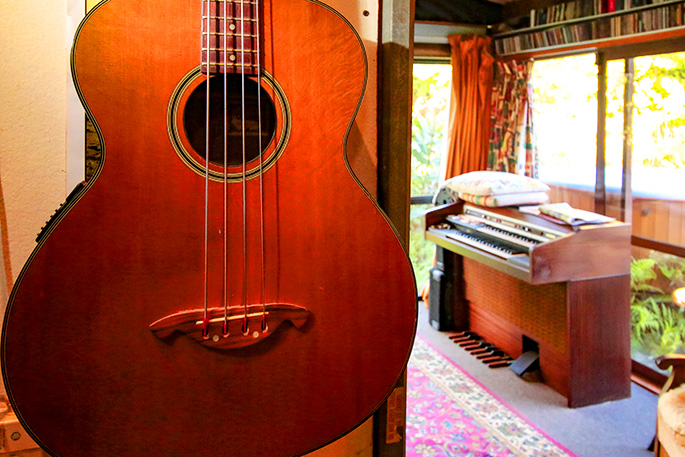 On leaving college in 1978, Nigel headed to Victoria University in Wellington to study for a Bachelor of Music degree.
"I was very enthusiastic about music back in those days. Bob Addison was a huge influence and made the subject quite fun whereas the people I worked with at Vic had a much more studious approach.
"I decided not to finish the degree because I had an offer to join a Wellington rock and roll band – The Puppets – and tour the country.
"I was playing guitar. That was back in the days when Midge and Hammond and Dobbyn were touring and we used to follow on around behind then.
"The Wellington climate drove me mad though, so I came back to Tauranga so I could lie on the beach and read a book."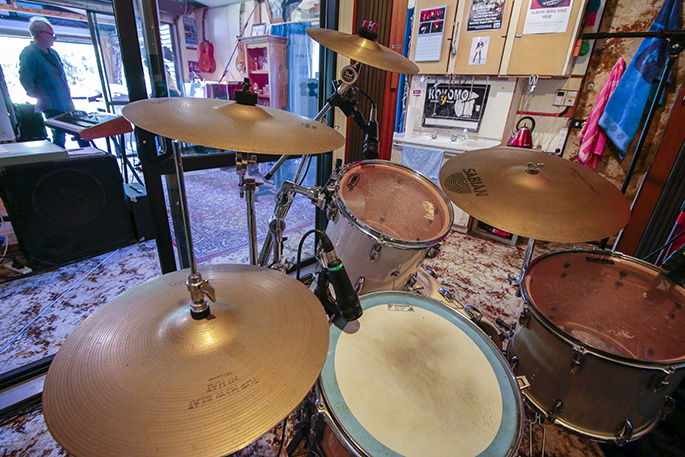 He recalls when Kokomo first called on him.
"They turned up one day in '95 and said: 'hey we want to make a record'. That turned out quite well.
"They had started in '91 and I joined in '98.
"Derek is the musical director of Kokomo to a large degree, although we spend a lot of time arguing about things, which is all part of it. But we've been arguing about things for 25 years or more. Usually at the end you compromise somewhere and think 'okay do whatever the hell you want, I don't care anymore." He laughs.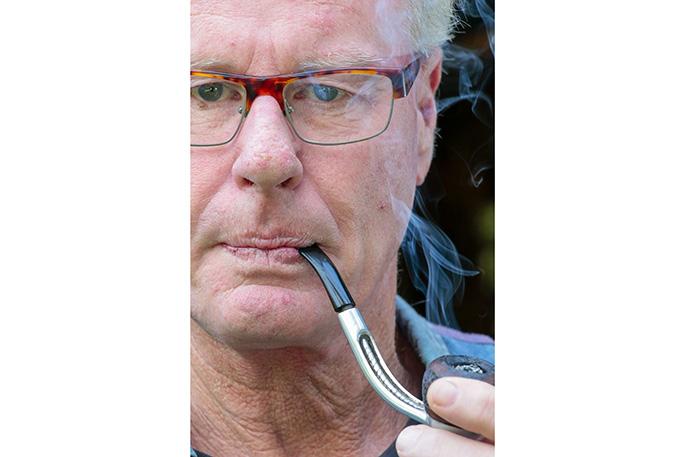 Gazing out the window toward the pool, he pulls his pipe out of his pocket. Oddly the gesture reminds me of Bob Addison's love of smoking pipes.
"I'm going to be broke after I rebuild the garage and redo the pool. Bankruptcy heading my way."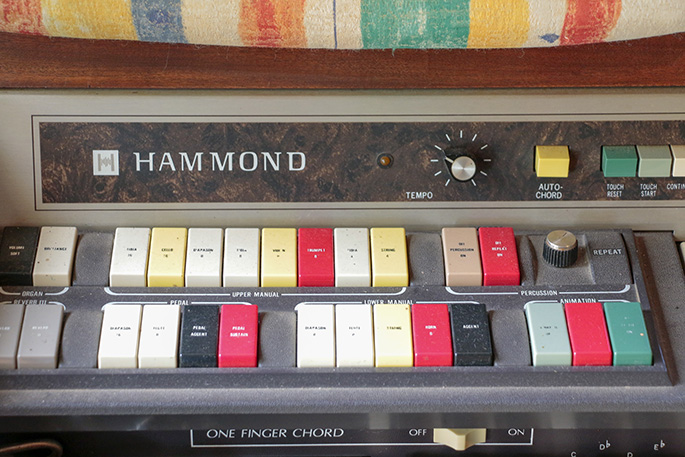 His birthday is on Armistice Day. He'll be 60 next year.
"I supposed that's going to be another celebration. I keep ending up overseas on my birthday which keeps annoying the band.
"I'm getting to the age now where I will have to get some teeth installed, some time. They've come to the end of their life."
He poses for a photo with Bruce.
"Ahh yes that looks friendly. Doesn't look like I'm an axe murderer," he says of Bruce's photo.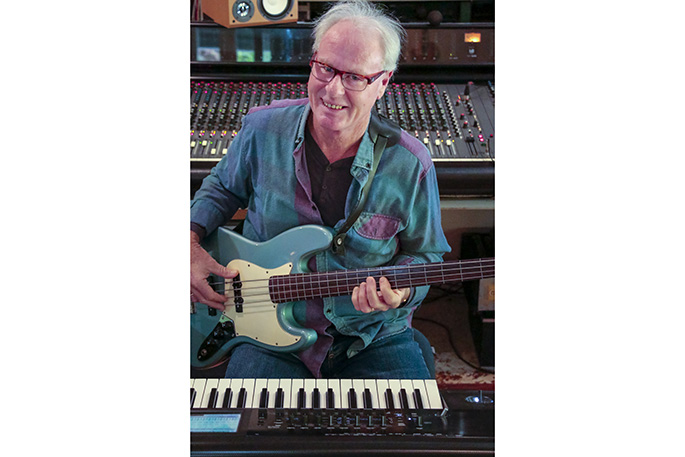 Back to 'Don't Take My Car', it really is a superb whimsical combination of great lyrics, backing singers, and music track, with Nigel appearing to be in a bit of a retro time warp. I love it! If the car represents soaking up Kokomo's music, then yes, take his car, wheels and all.
'Help yourself to DVD's, there really is a load, but don't be tempted to take the car, it's strictly off the road' is definitely an invitation to dive in and make sure you have every Kokomo album not just this latest one.
All the Kokomo videos can be viewed at http://www.kokomo.co.nz/listen--watch.html
Listen to the whole album at: https://kokomomusic.bandcamp.com/album/sunset-claws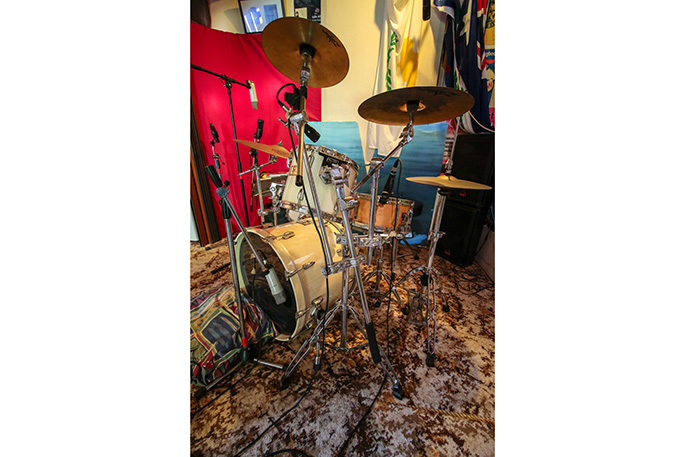 More on SunLive...