Tanners Point updates response plan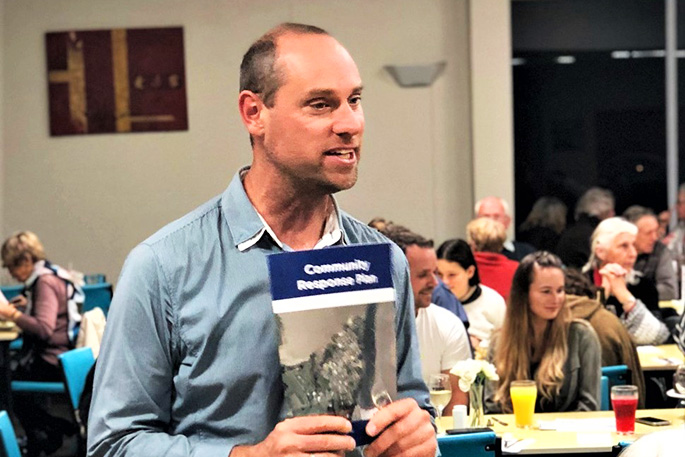 Tanners Point residents are the latest to update their planning for a community response in the event of a natural disaster causing major disruption in the area.
The Community Response Plan -CRT has been put together by a working group of Tanners Point Residents and Ratepayers Association with help from Western Bay of Plenty District Council's Emergency Management Community Resilience Adviser Theo Ursum.
The main challenges faced by Tanners Point residents would be the isolation of the community as a result of a natural disaster due to there being only one access/exit road. There could be further risk if access along the state highway between Katikati and Waihi was disrupted.
The CRT outlines how the community would help each other during the first few days after an emergency event without external assistance.
The CRT covers events such as earthquakes, slips (landslides), tsunami, volcanic eruptions, cyclones, floods and wild fires. Any of these could cause loss drinking water supply, electrical mains supply and telecommunications services, including cell phones.
Utilities failures could also result in the requirement for the CRT to assist or delegate assistance to vulnerable community members.
The major changes in the updated version include:
• Neighbourhood Support Groups as communication and primary care groups, which reduces the pre- or post-disaster checking of the CRT

• a street-numbered worksheet for checking all residents

• definition of a communication strategy using marine VHF

• definition of, and plan for use of, a suitable helicopter landing area.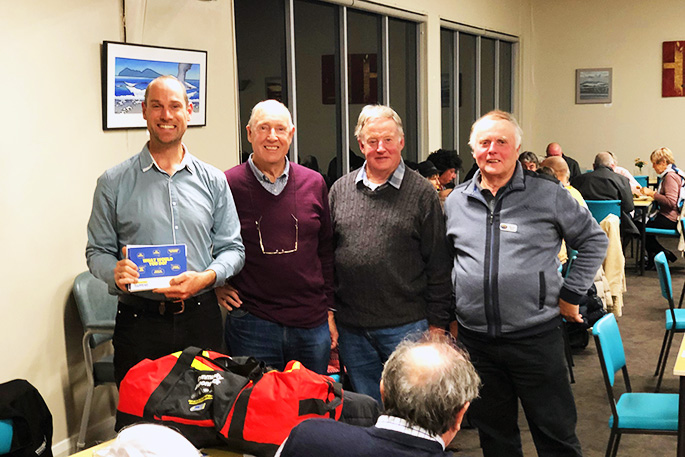 Theo Ursum, Mike Howell, Noel Haszard, Murray Shaw - all members of the Community Response team for Tanners Point
Working group member Mike Howell says residents are encouraged to make their own preparations to survive without external assistance and to look to the needs of their nearest neighbours.
The use of Neighbourhood Support Groups has already led to the revision and update of data for two existing groups with the potential formation of a fourth group.
Community Response Plans are being updated for 13 Western Bay communities over the past 18 months and local residents have been recruited on to local response teams.
"The importance of these response plans is that they are community led and community driven," says Theo Ursum. "The community is the first responder when a disaster strikes – especially in a big event when emergency services will be stretched to their limit.
"While Emergency Management specialists advise and guide the communities, it is really about enabling people to look after themselves and to have people on the ground who can take the lead. Neighbours, community groups, faith-based organisations and volunteers are the main providers of help for those in need."
The CRT has been presented to Tanners Point residents and each house will receive a flier explaining household preparedness and notifying of an exercise to come. This will be followed by an exercise involving civil defence warnings and familiarising people to meet at the emergency control point(s). A review of the Plan will follow the exercise.
For more information on the Tanners Point Community Response Plan contact team co-leader Mike Howells mahowell@xtra.co.nz
More on SunLive...