What's on – Thai boxing, night rail and handbags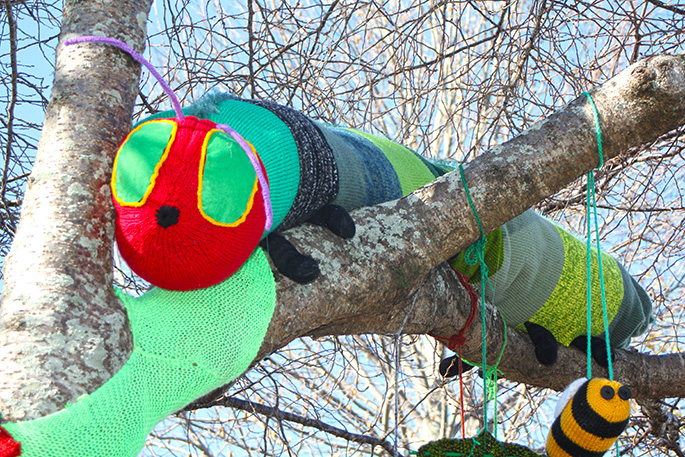 Kia ora and welcome to Saturday.
It was a chilly night, but the day ahead looks to be mainly fine with southerly breezes.
It's a three clothing layer day, with an expected high of 14 degrees and an overnight low of 5 degrees.
On Sunday July 7, we're expecting another fine day with winds turning westerly.
There's a huge range of indoor and outdoor activities to be involved with today.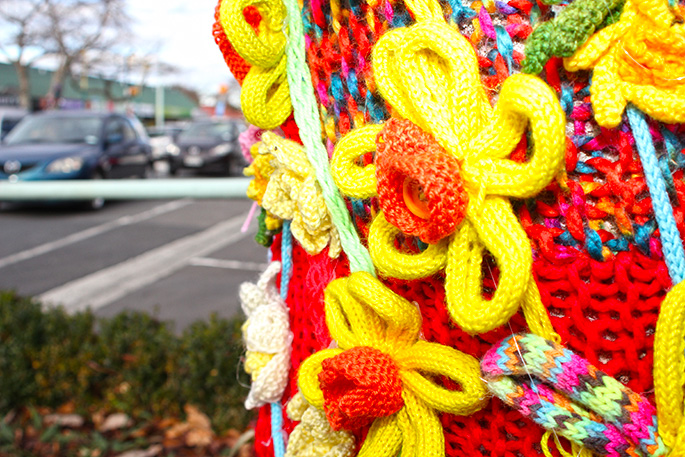 Come for a drive and wander around Greerton Village to view the many trees decorated with knitting. Stay for a cuppa! The theme this year is Children's Books. See if you can find your favourite book character.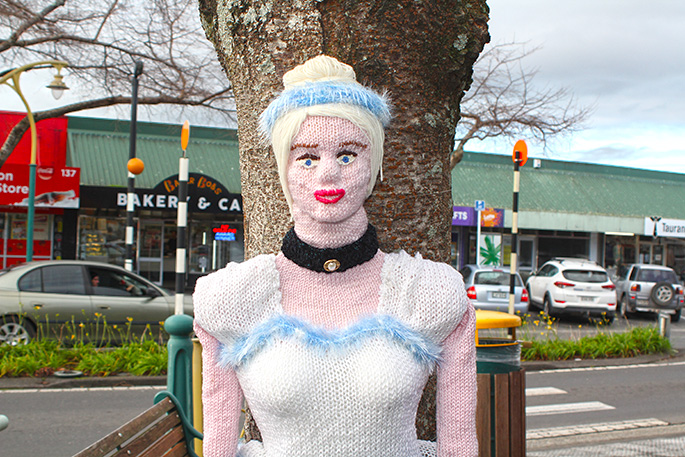 Into rugby? It's a big day for the Premiers this weekend - win and they make club history.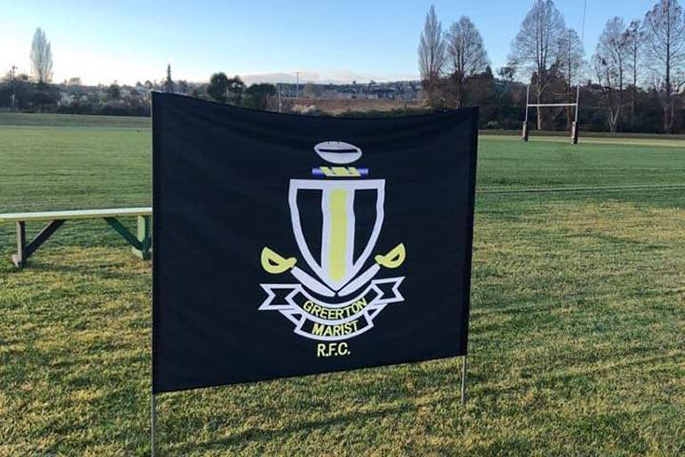 Be sure to come down and support the lads this weekend. Come and enjoy a great day of rugby with both the Old Boys and the loyal Club Sponsors at the Greerton Marist Rugby Club in Greerton. The Sponsors/Old Boys Day will be running from 1pm – 11pm.
Development vs Rangataua - 1:00pm
Premier vs Rangataua - 2:45pm.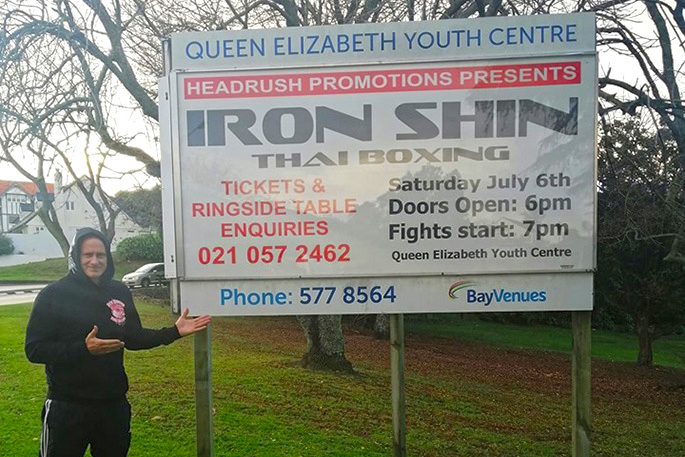 Iron Shin Thai Boxing is happening at the Queen Elizabeth Youth Centre from 6pm – 11pm. Come and see local talent and fighters from around NZ. More here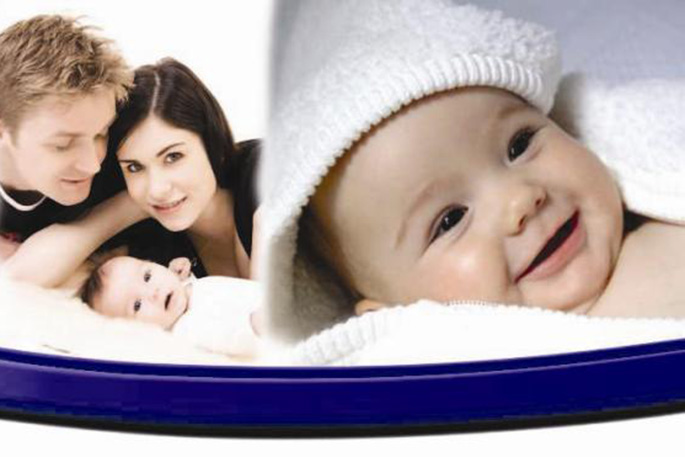 Tauranga Parent Centre are holding an Antenatal Course from 8am – 4.30pm at the centre in 17th Ave. This free course will also be held on Saturday July 13. More information here
C3 City Church in Otumoetai are running a Kid's Praise Party from 6pm – 8pm.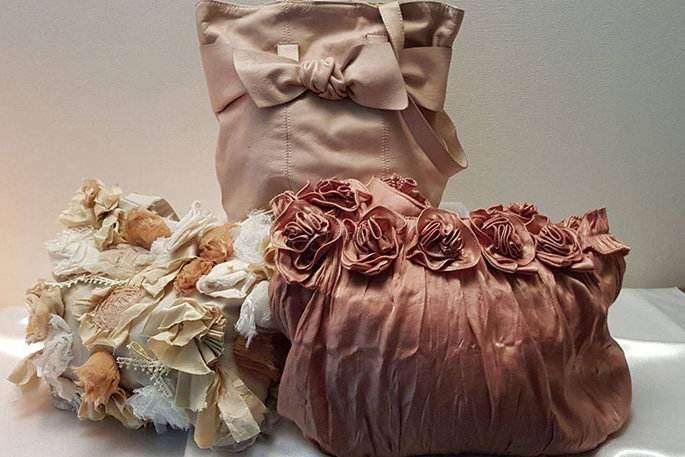 Handbag Heaven is on at Tauranga Art Gallery from 6pm – 9pm. Hosted by non-profit organisation Dress for Success Bay of Plenty the event is aimed to empower women to achieve independence by providing support and tools. More here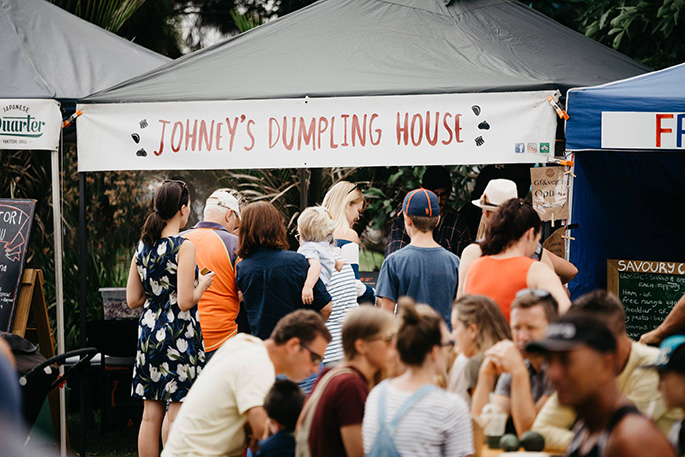 Check out the Little Big Market at Coronation Park, Mount Maunganui from 9am – 2pm. There's a huge range of gourmet street food and food truck vendors, as well as a curated selection of stallholders for you to peruse. You won't be short of things to do. There'll be live music and lots of activities to entertain the small ones such a face painting and a petting zoo! More information here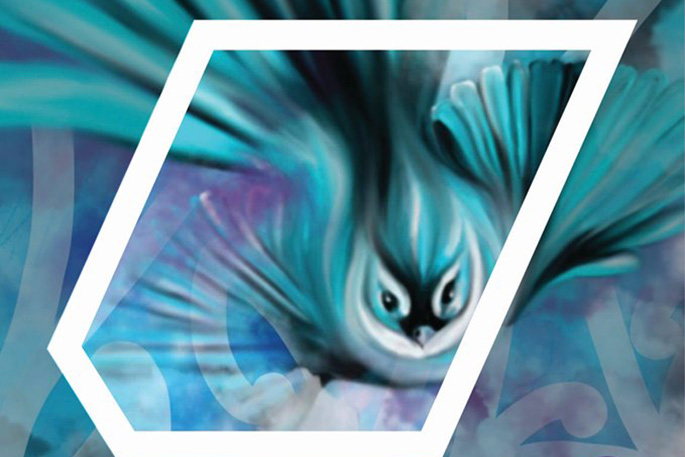 The art show Resilience, by Jessica Collins and Symphony Rimaha, presented by the Graeme Dingle Foundation in conjunction with The Incubator Creative Hub can be viewed daily over the weekend at the Tauranga Historic Village from 12pm – 2pm.
Also at the Tauranga Historic Village is the exhibition 'Tohorā Iti – Small whale', an installation by Elizabeth Haider at the Incubator Creative Hub. The exhibition opens at 9am. For more information click here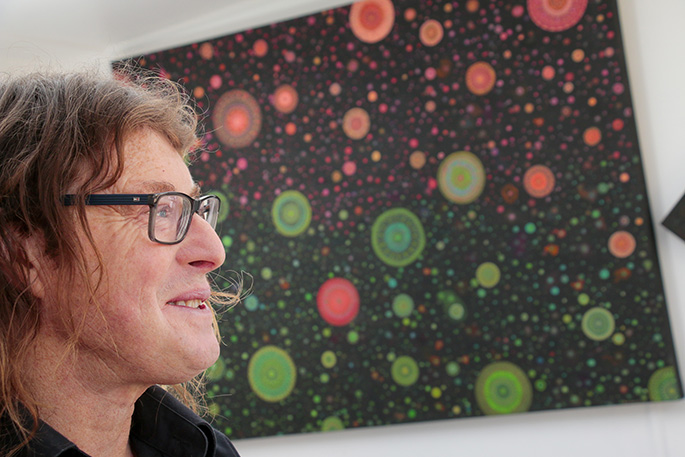 Check out John Baxter's exhibition 'Circles and Signs' at The Incubator. It opened on Friday and runs to July 31. More here.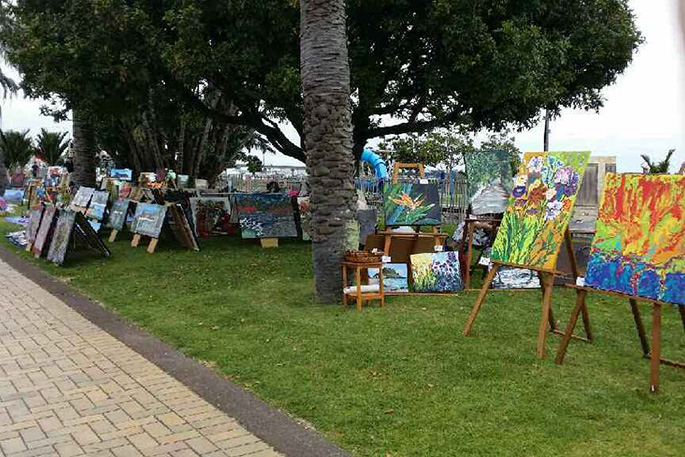 Come and wander along the Tauranga waterfront and look at the art with Art on the Strand from 9am – 5pm.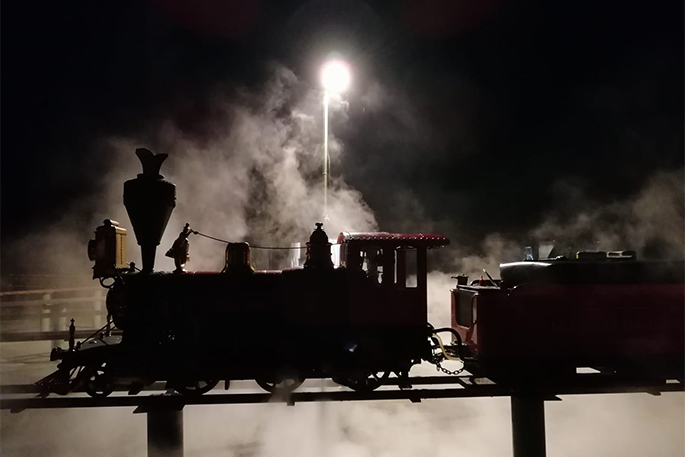 Come along to the Memorial Park Railway for the second night run for 2019. For those who missed the first one, now is your chance to ride the rails at twilight. The club is 40 years old this weekend, and there will be two days of trains – from 10am – 3pm, as well as the night run from 5pm – 8.30pm on Saturday night. More information here
For more of what's happening today see below:
Art On The Strand
Original Art for Sale. Weather permitting. 9am-4pm, The Strand, Tauranga. Tauranga Society of Artists
---
Bay Network Singles Club
Single, over 50? For weekend dinners, barbeques, outings. Ph Jonathan 572 2091, Maureen 021 112 3307
---
LOL Laughter Wellness
We don't laugh because we're happy, we're happy because we laugh! Come join us. Arataki Community Ctr, Zambuk Way, Mt Maunganui. 11-11.45am. Ph: Trish 0220366768 or Email: lollaughterwellness@gmail.com
---
Mana & Maiden Warriors
Live at Jam Factory. Indigenous music that aligns to the elements of the earth, the sea, the forest. Doors open 6:30pm. $20
---
Mira Corbova Art Exhibition
+ fashion show 5-7pm. Exhibition runs until 25 July Tues-Sat 11am-4pm at The Art Lounge, 117 Willow St
---
Oil Workshop with Nemesh
An exciting, guided oil painting workshop with multi-award winning artist and art tutor Nemesh. Suitable for even absolute beginner! 6&7 July, 11am-4pm. theartloungenz@gmail.com
---
Otumoetai Tennis Club
Adult tennis. Start time 1pm. Bellevue Park Windsor Rd (adjacent to swimming pool complex). New players & visitors welcome. Ph Fred 544 5088
---
Performing Arts Competitions 2019
Over 900 young competitors showcasing some 3000 individual performances across eight art forms. 9am-9pm. Family entertainment. Gold coin donation. Go to www.baycourt.co.nz for more!
---
Petanque
Sat & Tues 12:50pm. No equipment needed. Nice low impact sport to enjoy outdoors. Ph Jo Ann 578 3606
---
Rhythm Foxtrot & Waltz
Ballroom dancing at Mt RSA Thurs 10am-12pm & Tga Citz Club on Sat afternoons. Ph 572 4272
---
Sequence Dancing Norris St
Early evening dancing with the Tauranga Sequence Dance Club, 5:30-9pm. $5 entry. Dinner supplied. Great music.
---
Taoist Tai Chi Tauranga
Beginners Class: 8:30-10am, at 15 Koromiko St, Judea. All welcome to join in any time. Great for stress, balance, flexibility. Friendly group. Ph 578 9116
---
Tauranga Farmers Market
7:45-12noon Tauranga Primary School cnr Cameron Rd & 5th Ave. Fresh & artisan products direct from producers. Ph 0274 915 876
---
Tauranga Social Dance Club
Sequence dancing at Baptist Hall, cnr 13th Ave & Cameron Rd. 7pm start. Supper, raffles. $7 entry. Faye 543 3280
More on SunLive...