Electric cars a benefit for business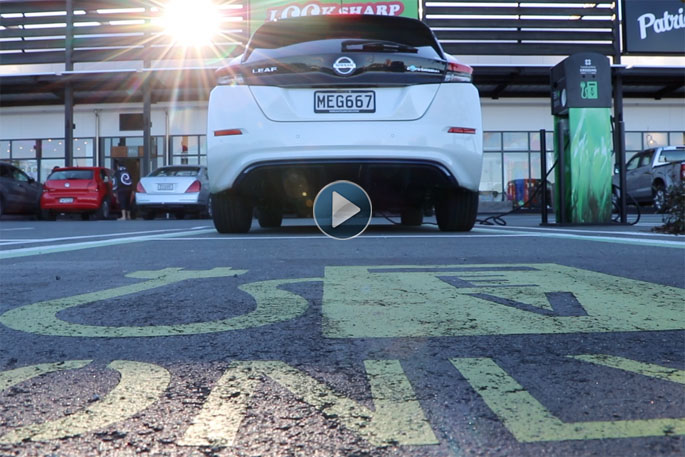 Ross Brown bought his first electric car in 2015 and has recently upgraded to a newer model, saying it makes a positive difference to his daily routine.
Ross is a real estate agent with Eves and he says having an electric vehicle is beneficial for his business when taking clients around town.
"I bought the first Nissan Leaf Generation 1 and now have a 2018 Nissan Leaf that's got a range of 240kms, so it makes quite a difference in the daily routine.
"I don't have to run around desperately looking for a charge point, I charge up at home or there's charging stations at some of the car parking areas," says Ross.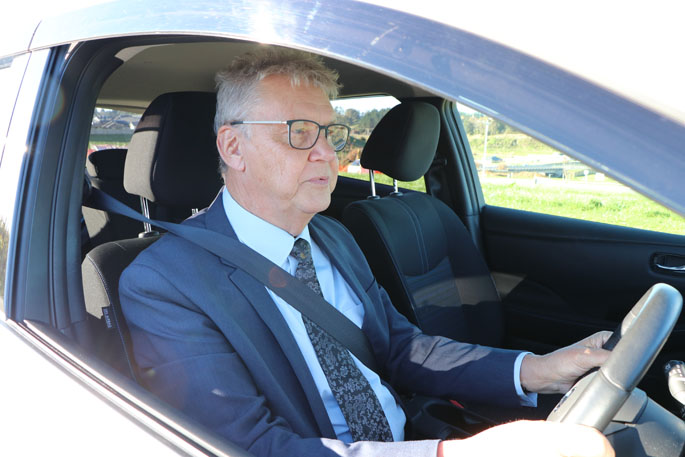 Four and a half years have passed since he first bought is original electric vehicle and Ross says there has been a huge transition with what you can do in an electric car.
"When I started off way back in 2015, there was about one or two charge places at the odd car dealership, but now there's probably hundreds all over the country.
"So you can travel pretty confidently. If you are using it more as a primary vehicle they are a lot more sensible now because you can have just the one car.
"I guess the advantages is obviously it's that it's a really smooth ride, it's very quiet and that's the great thing about electric vehicles. I don't have to go to the petrol station. I don't have to queue up, I plug it in at night and look your away the next day.
"The previous model I had was fantastic, but we were sort of limited to about a 70km range and that equates to about 33 cents a litre if you are buying petrol, so that makes it pretty economic.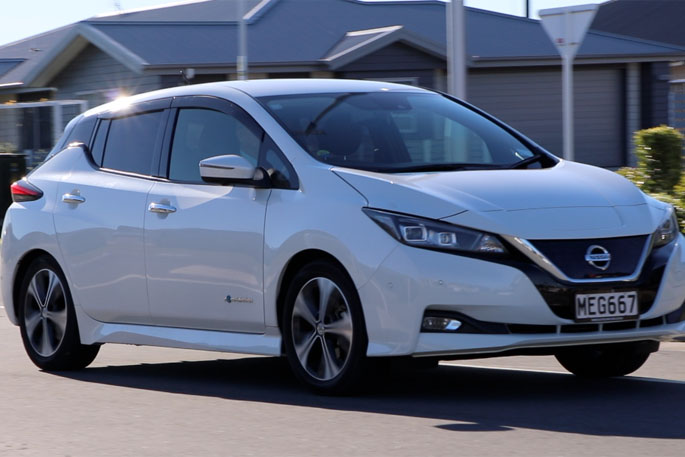 "The cons are, of course you're paying a little bit more upfront for the vehicle in the first place.
"I think my wife was a little bit sceptical about the whole thing, but now she loves the electric car.
"I would really like to see the government do a little bit more to encourage people into it, you know like some countries have huge subsidies, they've got targets of banning petrol cars further down the track and you know, I just think purely for the economy, the ride, and the efficiency they're now getting to."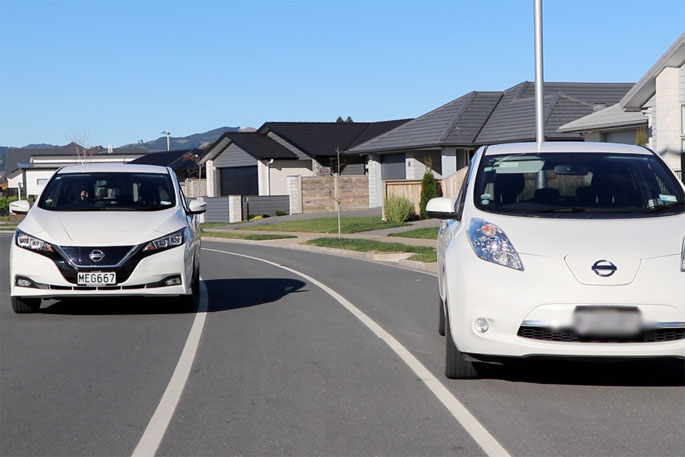 More on SunLive...