Mount Maunganui College take the plunge for cancer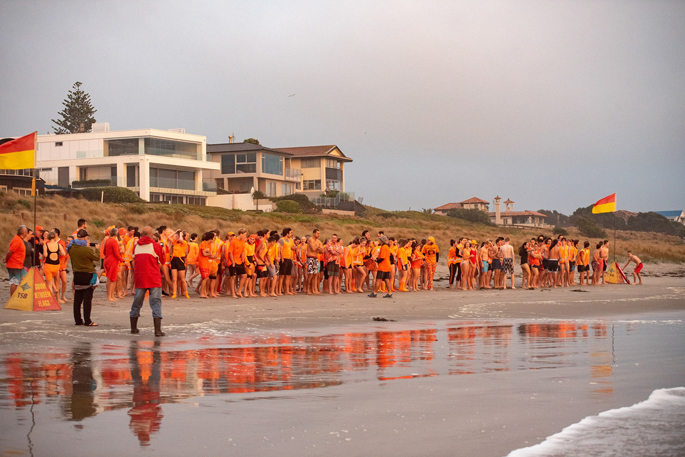 Mount Maunganui College students and staff took a mid-winter swim to remember Jed Roberts and Harrison Mundy.
The school community gather each year at Omanu Surf Club for the Polar Bear Plunge event.
Assistant Principal Tina Yule says Jed was an ex-student who passed away in 2011 from leukaemia.
"We try and have some way to acknowledge him.
"And one of our staff member's son died of a cancer a little bit later, Harrison Mundy.
"It's our way of acknowledging anybody that has contact with any form of cancer and so the kids get into orange and run into the water and then run out."
Tina says she has taken part in the plunge every year since the events inception, and for her it is personal as she lost a godson to leukaemia.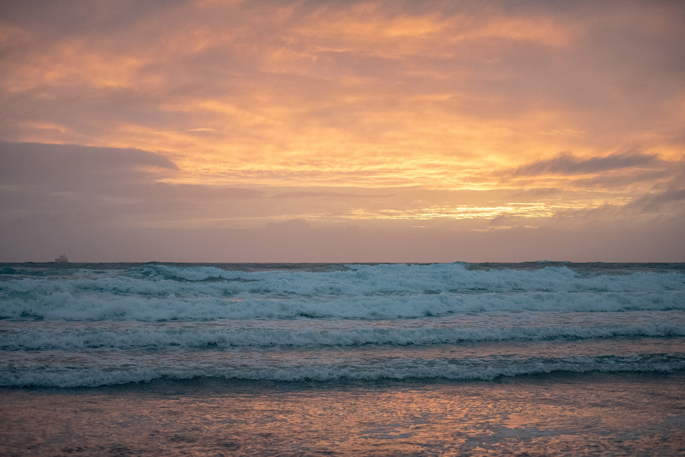 Going for a swim in the middle of winter isn't the most pleasant, however Tina says this year the water temperature wasn't as harsh in comparison to other years.
"The water wasn't too cold, but it was rough and choppy so we were in and out."
The sports leaders briefed the school community, as well as the Roberts and Mundy families who were in attendance. Students then lined up on the beach to perform the school haka, before braving the choppy winter sea.
Tina says the event is very special, and it never moves from the school calendar.
"It's a non-negotiable and we've opened it up so all the kids can come down, and the community come down as well.
"It's just an event where everyone has a bit of fun and acknowledges leukaemia."
Head boy Louis Donovan says the plunge is something the entire school gets behind.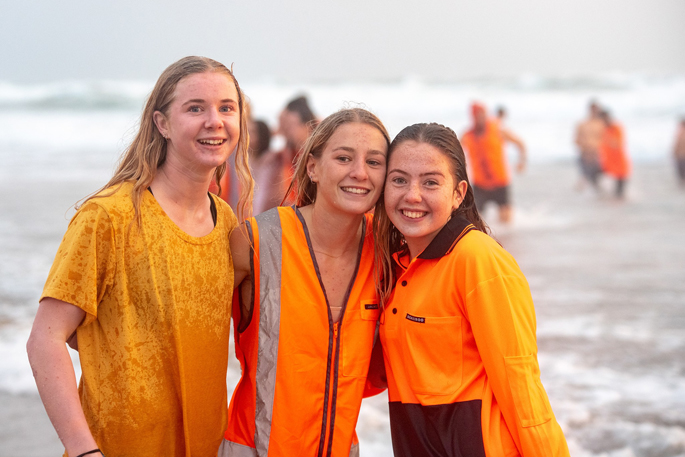 "There were over 100 students from all different year groups, and I think for us it really builds the schools awareness and it fills you with a great sense of admiration for the families and what the school can do to continue to support them."
It seems as though some have different limits when it comes to feeling the cold. Unlike Tina, Louis says the water was freezing, and he was in for all about ten seconds.
Louis says it was a special moment to perform the school haka on the beach with the families in attendance.
"Everyone's there and around talking about it, and the mufti day at school is a celebration of what the work the leukaemia foundation is doing, and hopefully one day we can work to overcome leukaemia."
Not only students and staff were involved in the plunge, Louis says coaches of sports teams and parents came to show their support which they all appreciated.
"I know our first 11 footy coach was there, and lots of people really support the event."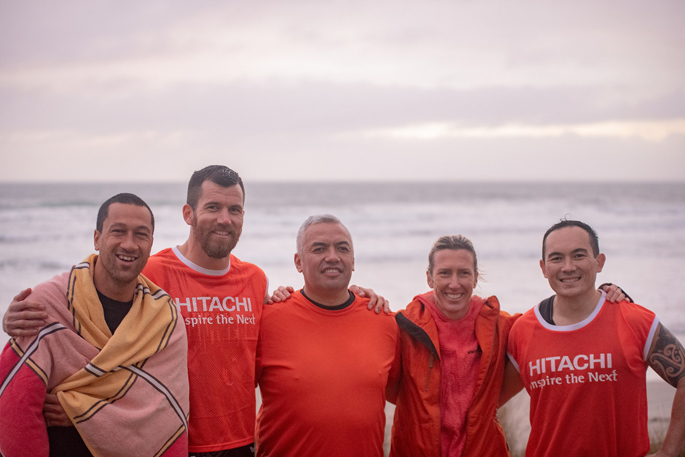 More on SunLive...